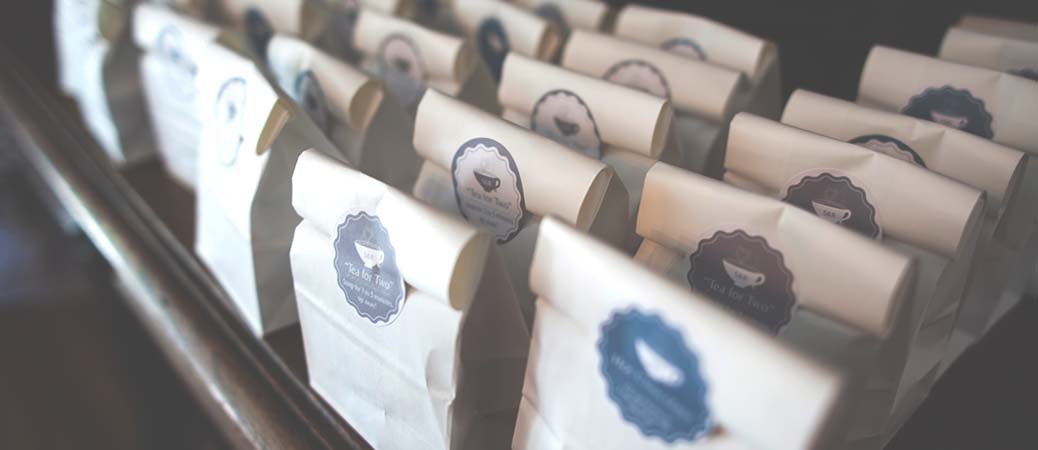 It's a fairly popular trend to hand out little trinkets or keepsakes at funerals, memorials, or life celebration events. While definitely an "optional" part of your funeral planning, giving memorial service favors to attendees is a nice gesture of thanks for their support, and can also be a lovely way to keep your departed loved one in the hearts and minds of all who were part of the memorial.
Memorial service favors usually have something to do with the decedent; usually, they are either 1) significant in some way or 2) personalized in some way. For instance, if your grandmother was famous for inviting people over for tea, for a "significant" favor you could hand out little single-serving bags in nice wrapping, or perhaps a heart shaped tea infuser (#6).  For a "personalized" memorial service favor, maybe you would prefer button pins with her photo (#7) or even printed magnets (#4) which could go on the refrigerator so that you are reminded of how she touched your life every day.
What follows is a list of 30 unique ideas for funeral favors which includes both types. If you have additional ideas or variations on these, please add them in the comments below!
Note: All prices shown were at the time of this posting and may change. Price ranges include bulk discount rates for quantities of 1-250 or thereabouts, depending on what that particular retailer offers. Resources below include affiliate links.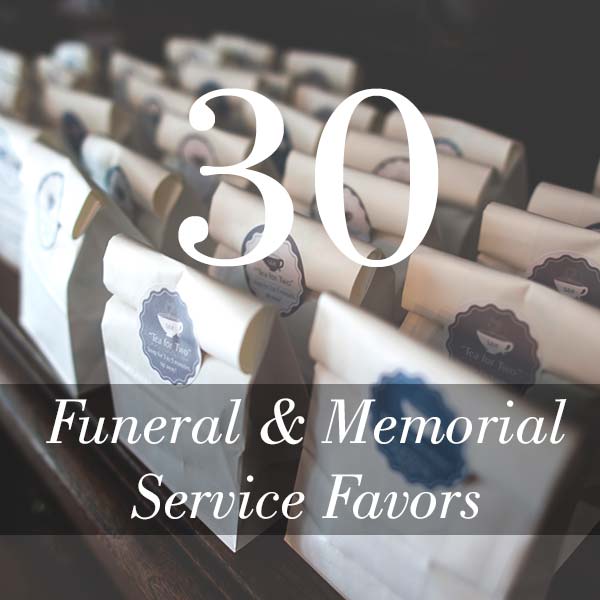 What are some of your ideas?
(Visited 25,736 times, 35 visits today)