Last Updated on June 7, 2021
There is nothing more painful in this life than the loss of a loved one.
Grief never truly ends. It changes. It tempers with time. But the one who has gone on can never be replaced, and that knowledge cuts like a knife, whether you said goodbye to your loved one yesterday or thirty years ago.
Scattering Ashes & Saying Goodbye
We've covered the practical aspects of scattering elsewhere. Today, we going to talk about the internal side of scattering ashes – the emotions, the personal significance, finding ways to infuse meaning or add a special touch.
Scattering a loved one's remains is a powerful moment. Let's spend some time thinking about it.
SCATTERING & LAST WISHES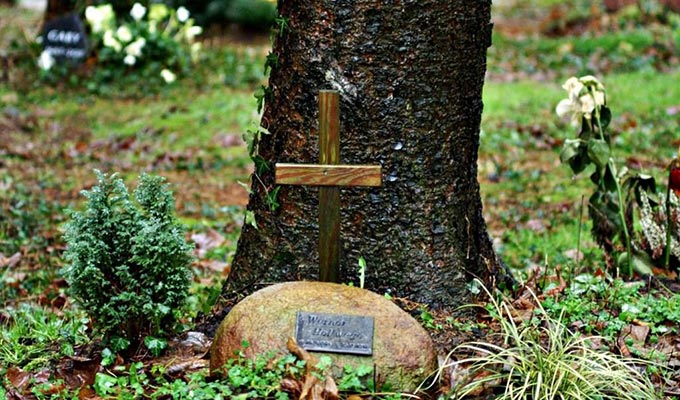 This is why the last wishes of our lost loved ones are so sacred. This is why our final obligations, our final acts, for those who have died are the most profound, perhaps the most important, of our lives.
So what if you are faced with scattering the ashes of a loved one? How do you perform this most intimate duty? How do you allow yourself to say goodbye, and, literally as well as figuratively, let go in this most final of ways?
For many, having a physical space to mourn is essential to the grieving process. They may find comfort in being able to visit the grave of a loved one, in having a designated space to celebrate good news and to share bad news with the one who has died.
After all, as human beings, we crave physical closeness with our loved ones. Having something to touch–a marker, a plot of soft grass–that connects us to the physical body of our loved one can make the separation feel less final, less complete.
More resources:
RETRACE YOUR SPECIAL MOMENTS
When you scatter the ashes of your loved one, though, it may feel as though you are losing that tenuous bit of connection. This can magnify an already heartrending loss. And yet there are ways to cope with and even find comfort in this ritual.
Many mourners, for example, choose not to scatter their loved one's ashes all at once or in a single place. Instead, they select several of the most meaningful and memorable spots, commemorating their loved one by retracing his or her happiest moments.
And in this way, the process of letting go of the loved one's remains is also a process of retelling—and celebrating—his or her life story. It is a gradual letting go, but it is also a way of bringing the loved one even closer.
Because instead of confining him to a single place with which he may have had no real connection in life, a place defined only by sadness and loss, you are instead reuniting him with those spaces where he was happiest and most alive.
You are infusing the sky, the land, the sea, with the body and spirit of the one you love. You are transforming those spaces dear to your dear one into sacred territory. For many, there is no more profound way to honor a loved one's memory.
More resources:
UTILIZE SUPPORT
However, even if you do undertake this process in stages, even if you do choose to hallow several meaningful sites with the ashes of your loved one, it is still by no means an easy process.
This is where careful planning and lots of support come into play. It is vital to be prepared for what the actual, physical process of scattering a loved one's ashes will be like.
There is an image of cremains as being similar to the gently falling ashes of a fireplace. Human cremains, however, are not at all like that and it is vital to be prepared for what you will encounter when you first see the cremated remains of your loved one, from the coarse texture of the cremains to the visible bone fragments.
This is a process that must not be undertaken alone. Enlist the support of trusted friends and family. Allow them to help you as you view the cremated remains for the first time. If you feel unable to prepare a portion of the cremains to be scattered, allow a friend or family member to do it for you.
Before you reach the site where you plan to scatter your loved one's ashes, designate someone to handle the practical details, such as bringing water and paper towels for cleanup.
More resources:
ADD A SPECIAL TOUCH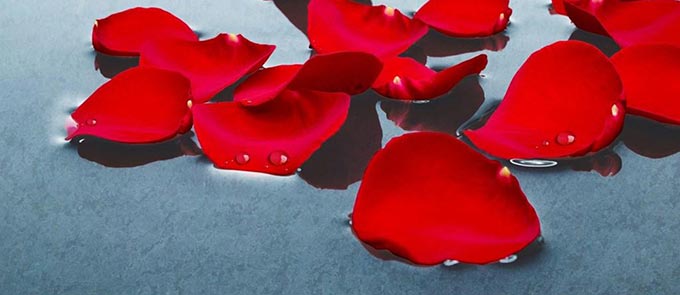 Consider adding a special touch to the scattering. This will allow you to focus on how you want to honor your loved one.
If you are scattering her ashes in a river or the ocean, for example, you may choose to include the petals of her favorite flower. The flowers will provide a visual marker to help you trace your loved one's remains as they infuse the waters, while honoring her memory through something she loved.
The ritual can include stories and inside jokes, favorite foods and favorite music. Consider asking a reliable friend to video the ceremony. Even if you can't watch it for years to come, you will at least have a record, and this can be an invaluable source of comfort, especially if you relocate or choose to scatter your loved one's ashes far from your home.
More resources:
REMEMBER TO CARE FOR YOURSELF TOO
In whatever way you choose to perform this last and most loving duty, however, remember to practice extreme self-care. Letting go is a slow and painful process. And that is as it should be. We only mourn that which it hurts to lose.
Be gentle with yourself. Move forward in the grieving process, but do so at your own pace. Seek out support early and often.
Above all, ensure that as you honor your loved one's final wishes, you are also creating a ritual which will bring you comfort for today and for tomorrow.
After all, there is no pain only where there has been no love. And that is what gives meaning to mourning.
More resources:
For further information on coping with the death of a loved one, please see our additional resources available in our Grief & Loss page.
ABOUT THE AUTHOR
Terri Beth Miller, MA, PhD, is freelance writer and contributor to Open Forest, the online mental health self-help website.