No funeral? No memorial service? What if someone doesn't want a big "goodbye?" Is there anything you can still do?
Thankfully, there are alternatives to the traditional funeral. With a little thoughtful planning, you and your family can figure out what will work best. There are numerous ways to remember and honor a loved one that can be meaningful for you.
Continue to read on and find some ideas that will help you honor their memory without dishonoring their wishes.
What to Do When There is No Funeral or Memorial Service
Perhaps your friend or a beloved relative has decided not to have a service of any kind. After all, direct burials and direct cremations are happening more and more.
Here are a few ideas that will make you feel a part of the grieving process with the family.
Send flowers to the next of kin. It can be their loved one's favorite flowers or a traditional funeral flower arrangement. (Learn more)
Take meals over to the family. This is a very thoughtful gesture of support. You might even want to check with the family to see what their favorite meals are. (Read more)
Dedicate a tree in the deceased's honor. This is one of my favorite ideas. You will be helping replant a forest and also providing a home to forest creatures. (Learn more)
Create a memorial book to give to the family. Place pictures and memories along with notes and special poems in the book. The deceased's family will find hours of joy in this thoughtful idea.
Make a slideshow to present to the family. Lots of pictures and their loved one's favorite music. This is a gift they will treasure for years to come.
Can I Request to Have No Funeral?
Do you have to have a funeral? No. a funeral is not mandatory. There are no laws in any state of the union that says you must have a traditional funeral or memorial service.
No one can make you choose to have a service honoring your death. Some people see no value in a funeral or memorial service.
Requesting no funeral might upset some of your family members. Some may think that a traditional funeral is the only way to grieve or mourn.
Remember, funerals are for the living, so consider your loved ones who may appreciate being able to conduct a service in your memory.
Is it ok to not have a funeral?
It is perfectly acceptable to opt-out of the traditional funeral or memorial service. You do not have to have a funeral.
There are other ways to have closure, but many people think the only way to find closure is through a traditional funeral service.
No matter how you may feel about a loved one who does not want a funeral, it is important to honor their last wishes.
Why would someone not want a funeral?
There are a few reasons why someone may wish to forgo a funeral.
Family members don't get along.
The decedent didn't want a fuss made over them.
Funerals are too expensive.
There are no more friends or family members that are surviving.
Family members are scattered across the world and can't make it to the service.
The deceased doesn't have any friends or was a shut-in.
How do you grieve when there is no funeral?
We mourn our loved ones in many ways after they have died. Here are some thoughts on how to grieve when there is no funeral.
Line the road on the way to the cemetery. When the hearse drives by, everyone will say their own farewell.
Form a procession and drive by the family's home to show respect.
Write a poem, paint a picture, or write a story.
Post a tribute on social media.
Add all information to Ancestry.com.
Create a slideshow, tribute video, or playlist.
Record all your memories of them in a memory jar or grief journal.
Go through the loved one's belongings and decide what to keep and what to get rid of.
Create a fund, scholarship, event, or work of art in their memory.
Dedicate a park bench, road, or tree planting to their memory.
Related: How to Grieve Well
What to Do Instead of a Funeral
If you don't like the idea of a funeral home or a church, you can opt for something else. Think outside the box. There are some good ideas to "do" instead of a funeral. Here are a few to choose from.
Celebrations
Hold a celebration on your loved one's birthday or on an anniversary.
If you are feeling a lack of closure, pick another special day to have a memorial. You can have a memorial dinner and invite as many people to join you as you would like – or as few as you want.
Everyone can take turns sharing good memories or stories about your loved one. Let everyone get a chance to tell what your loved one meant in their lives.
Related: 100 Best Celebration of Life Ideas
Scattering Ceremony
Spread your loved one's cremated remains. This can be a nice alternative to a traditional funeral service. You can spread the cremains in one spot or numerous spots. Here are some ideas for what to say and do when scattering.
The spreading can be done alone or invite a group of people with you. You can decide on scattering the ashes in a favorite spot or perhaps you would rather spread them somewhere your loved one never got to see, but always wanted to.
Read More: Cremation Ceremonies – When, Where, & How
Create New Traditions
Honor and remember your old family traditions that you would do together, but make up some new ones as well.
Consider:
Visit a favorite place that you enjoyed together on the same day every year
Have an annual family dinner in your loved one's honor
Volunteer in your loved one's name – at a soup kitchen, a local humane society, or become a big brother or sister
Take your kids on a special family vacation, perhaps somewhere that you had planned but were unable to accomplish before the death of their other parent
More: 15 Best Funeral Alternatives
More Memorial Ideas
Plant a garden
Plant their favorite flowers – favorite scents and colors.
Place stepping stones, a memorial stone, or statue.
Plant a tree for your beloved.
Have your kids paint stones to decorate your garden.
Place a bench to sit and enjoy this special place.
Make a shrine in your home
Make a special place in your house – a whole room, a shelf or even just a corner.
Decorate with photos, mementos, or anything that reminds you of your loved one.
Let your children make pictures or write letters.
Preserve the funeral flowers for a beautiful reminder.
If your loved one has been cremated, make their urn the center of the memorial.
Have a gathering at the graveside
Have family or friends join you at the grave and clean around it. Make sure there are no weeds and that the headstone is clean and level.
Plant their favorite flowers on their grave. But check with the cemetery staff to make sure it is allowed.
Make a time of sharing stories.
Talk to your family about what you want after your death. Make your feelings and wishes known. Write down all of your wishes and put them in a safe place. Tell at least one person where you placed your written wishes.
End-of-life decisions can be hard to discuss, but it is something we should all do.
Read next: How to Plan Your Own Funeral
Pin It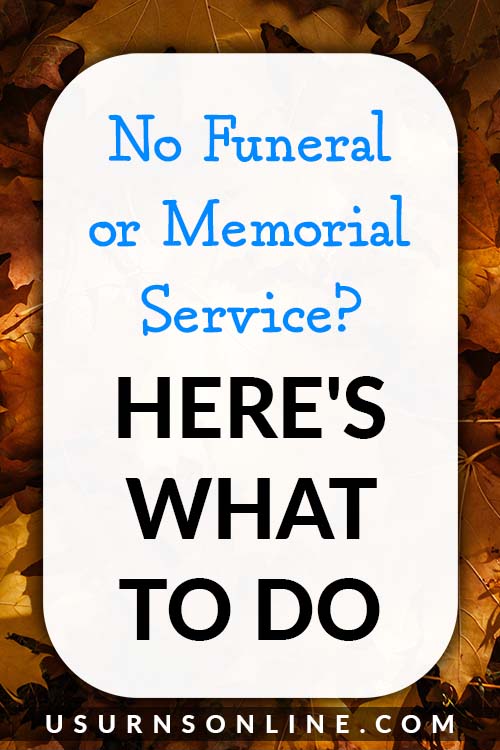 Karen Roldan has been in the funeral industry since 2006, and a licensed funeral director and embalmer since 2008. She is currently licensed in the states of Indiana and Pennsylvania.
She attended Worsham College of Mortuary Science in Wheeling, IL, and graduated with an associate degree in Mortuary Science.
Karen enjoys wring about the funeral industry because her passion is helping families in their deepest time of need. She feels being a funeral director is a calling and she is proud to fulfill this role.
Karen is a wife and the mother of four sons. She, her husband and their youngest son call Pennsylvania home.