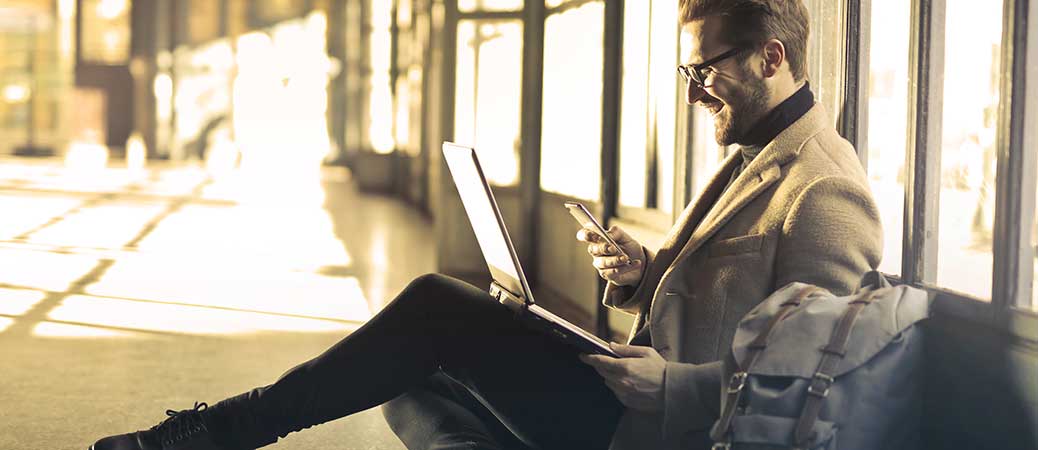 Last Updated on
Recently the Twitterverse had some fun with this question: If your last text message went on your headstone, what would it say?
The question appears to be first pondered by comic artist Dan McDaid, who tweeted:
Bad news: the last text you sent is what's going on your headstone

— Dan McDaid (@danmcdaid) March 9, 2018
He immediately responded to his own tweet: Mine is "…I'll be up shortly", which is optimistic to say the least
Fans quickly responded with macabre glee, and the trend spread. Here are some of the best from thousands of responses.
BTW, mine was (and I seriously did not plan this)… "Looking forward to when you guys come visit!!"
NAPTIME
"A nap sounds amazing rn" https://t.co/CdugVms7Or

— Lindsay Rosen (@lindsayrosenn) March 12, 2018
IF LOOKS COULD KILL
"Oh my god she looks BAD"

accurate. https://t.co/u1JCeBycMD

— jsmn✨ (@jukejoint_jazz) March 12, 2018
ZOOM ZOOM
Last Text I sent: Perfect I just started my car zoom zoom

— Erin (@Ezza78) March 10, 2018
HANGRY
— Karen (@40yroldswiftie) March 11, 2018
YOU WILL MISS ME… EVENTUALLY
"Who says I'm ever coming home again" was mine. Wife's was "You will miss me eventually"

— Ken Henderson (@ok_eh_ko) March 10, 2018
LESSON LEARNED
Lesson learned, I hope. pic.twitter.com/t21ICCmBwp

— Jana Ziegler (@jziggs228) March 11, 2018
DO THEY SERVE COOKIES THERE?
"Hang in there, cookie."
Actually, that's a perfect epitaph.

— Victoria Weinstein (@peacebang) March 11, 2018
SO THIS IS WHY YOU MISSED MY CALL
Ironically- "Can't call right now, I'm buried."

— Tony Briley (@TonyBriley) March 10, 2018
HAPPY BIRTHDAY
Found ur birthday present

— Master of Heads (@Fathead_on_bass) March 11, 2018
HOLDING A GRUDGE
lol: "im not still bitter about that or anything"

— Gabriela Morales (@gabymorales527) March 11, 2018
NEED A GOOD SALAD
There's no arugula in this town

— yourqueerprof (@drcompton) March 11, 2018
THAT'S A ONE-WAY TICKET
'Tickets secured… we'll leave here at 11:20.'

— Timothy Savage – timsavagewrites.com (@timsavage66) March 11, 2018
UNSURE ABOUT THIS NEW LIFE STAGE
"Wait, was I supposed to make the risotto in advance?😯"

— 🌻 Lorraine 🌻 (@lorrainztweetz) March 11, 2018
STAY A WHILE
"You can take your shoes off, we're staying in"

— marisa curry (@marisac923) March 11, 2018
A IS FOR EFFORT
"at least she made an effort." Which is the story of my life. #Aisforeffort #tryingisthefirststeptowardsfailure

— D Fontaine (@DaniFontaine86) March 11, 2018
PRIORITIES
The toilet is fixed

— Michael Goldschmidt (@MGArchitect) March 11, 2018
NOT FOR THE FIRST TIME
"welcome back!" https://t.co/gI9rYXrhvA

— emotionally little spoon (@therealdoxian) March 12, 2018
R U THERE?
— Johnny D. Stephens (@thathiker) March 11, 2018
LOVE ME SOME PIZZA
"I ordered a Hawaiian pizza if you guys want some. It just got here."

— Wendy M. (@Wendy_burgerr) March 11, 2018
CHANGE OF PLANS
"I guess the beach won't work." I guess not.

— Jennifer Kehs (@Dharma_worm) March 11, 2018
Check out your phone and comment below with your last text message sent to go on your headstone. Text, DM, Messenger, Snap Chat, whatever you want.
(Visited 837 times, 1 visits today)