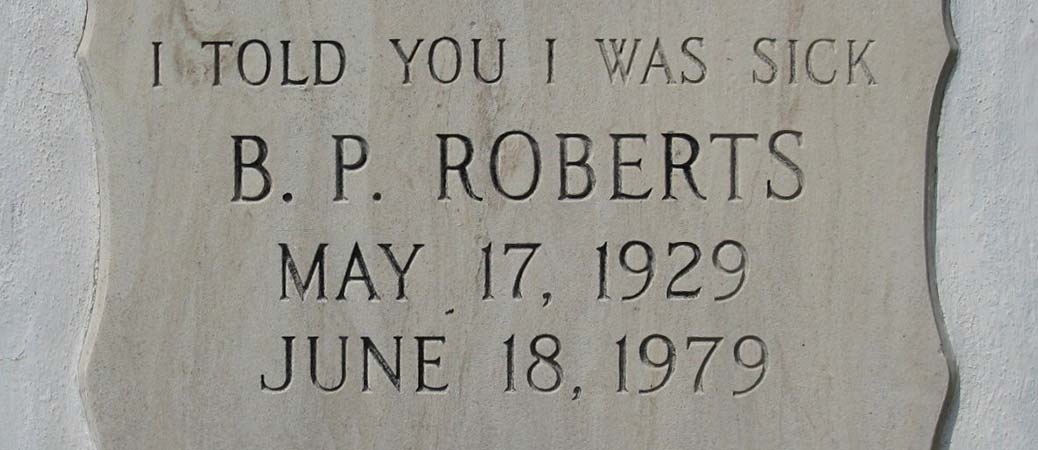 There is a certain type of person who will always be remembered with a smile and a laugh. Their sense of humor, joy, and wit require a cremation urn with a funny quote or saying on it.
With this "special" someone in mind, here are more than forty funny quotes for cremation urns or headstones to inspire you with the perfectly dry and darkly humorous epitaph for your loved one. Use these quotes on an urn, or just take a minute to enjoy a break from the seriousness of life and give you a chuckle. Read on!
First person quotes
Don't make me come out there!
I have nothing further to say.
Joke's over… let me out NOW!
Wife, Friend, Love, Psycho
Damn it's dark in here
I knew this would happen
Are you happy now?
I made some good deals
And I made some bad ones.
I really went in the hole with this one.
Now I know something you don't!
I told you I was sick
Reincarnating… I'll be right back
I'll be back
Bye
Don't laugh… you're next
I came here without being consulted
And I leave without my consent
I'd rather be shopping
I'd rather be hunting
Gone Fishing
Follow me at your own risk
It was fun while it lasted
I've achieved Step One to becoming a zombie
Second person quotes
You have a whole eternity to think inside the box
Are you happy now?
Bye
It does my heart a world of good
To see you in a box of wood
You've achieved Step One to becoming a zombie
You have reached your final destination
Third person quotes
The shell is here but the nut is gone.
Here rests [name], second-fastest draw in [city or state]
He Loved Bacon.
Oh, and his wife and kids too.
Another One Bites the Dust
He had some faults and many merits
He died of drinking ardent spirits
On the 22nd of June
[Name] went out of tune
Kaput
Raised Four Beautiful Daughters
With Only One Bathroom
Still There Was Love
Vacancy
Game Over
Died From Not Forwarding That Email To Ten People
Factory Reject
Return to Sender
Shopped Till She Dropped
She lived each day as if it were her last… especially this one
Laid to rest
No mouring please
At his request
He lived, he loved, he laughed, he left.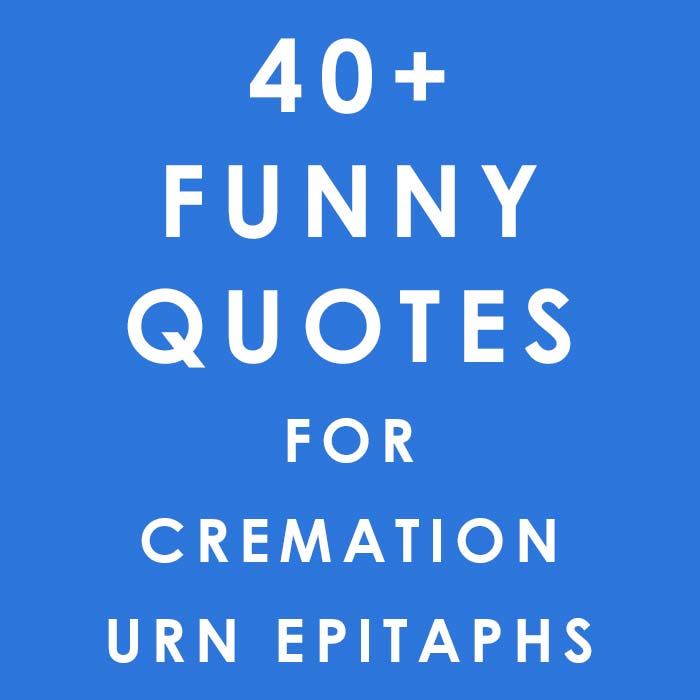 Do you have any more funny quotes for cremation urns to add to our collection? Leave your thoughts in the comments below.
(Visited 6,208 times, 1 visits today)