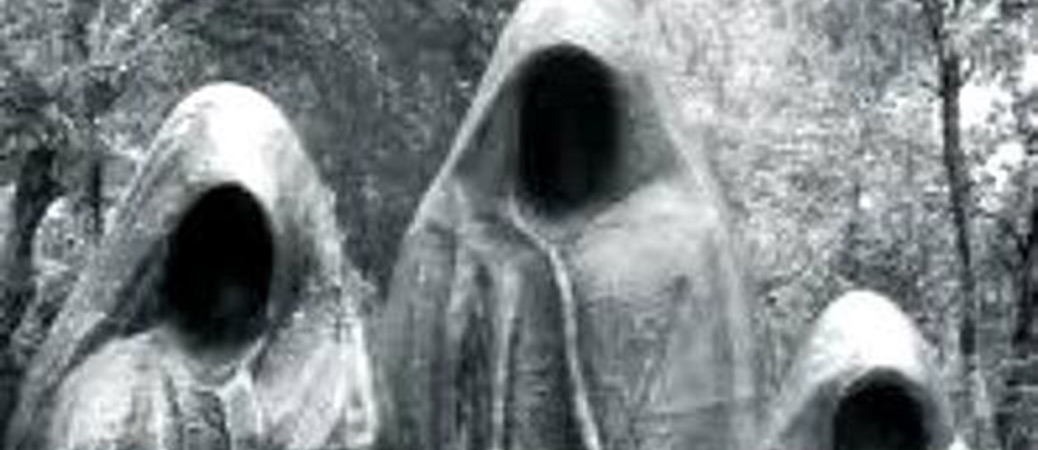 Last Updated on
Funerals, cemeteries, and funeral homes are just plain weird. Really, anything having to do with death is bizarre. When there is a death, there's sadness, humor, peace, bitterness, pragmatism, expensive fees, cheapskates, tradition, alternative contemplation, memories, and individuality. As unique as each person is, so is their death. And as unique as each person's family is, so is their funeral. Here are some bizarre funeral pics we've discovered in our time in the funeral industry.
1. THIS CRIME SCENE COFFIN FOR "SPECIAL CIRCUMSTANCES"
Trying to disturb the evidence as little as possible.
(Source)
2. THIS APPROPRIATELY NAMED FUNERAL HOME
But why is Roberts' name so small?
(Source)
3. THIS SIGN CLAIMING THAT MEN ARE/AREN'T STUBBORN
You have to wonder who is reporting these statistics.
(Source)
4. THIS TOMB IS JUST…. WHAAAT?
Not really sure what to say about this one.
(Source)
5. THIS PERFECT VALENTINE'S DAY GIFT IDEA
What a downer.
(Source)
6. THIS "CHEAPER & DEEPER" HEARSE
When you're on a budget, you don't care if the hearse is pink.
(Source)
7. THIS COFFIN RACE IS A REAL THING AND IT'S AWESOME
Things get a little crazy at the Day of the Dead Festival in Denton, Texax.
(Source)
8. THIS DELICIOUS ICE CREAM CONE OF DEATH
Don't worry, it's probably just licorice.
(Source)


9. THIS CHURCH SIGN TRIPPIN' SOME MAD GUILT
Shepherd of the Hills, laying it on thick.
(Source)
10. THIS SIGN INVITES YOU ON A JOURNEY OF DISCOVERY
Choose your own adventure.
(Source)
11. THIS OVERLY APT DEAD END SIGN
Get it? Get it?
(Source)
12. THIS CORAL REEF MADE TO HOLD CREMATED ASHES
This is a real thing.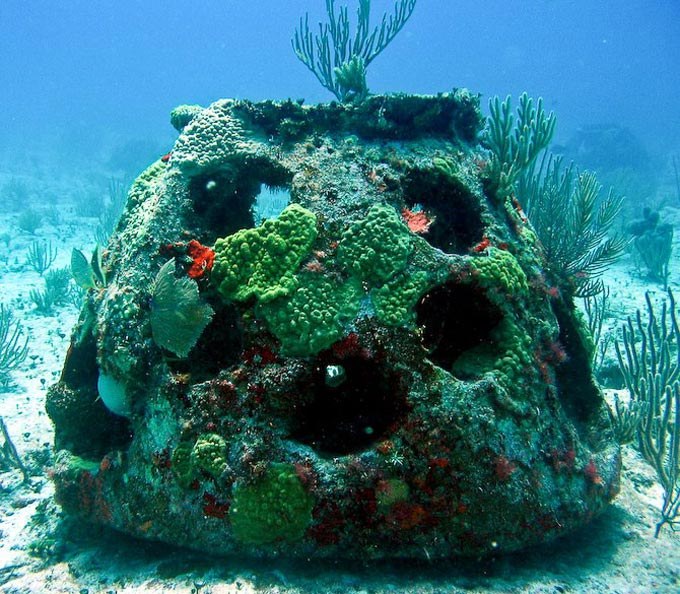 (Source)
13. THESE CREEPY SITH LORDS AT A CEMETERY IN SALZBURG
Or maybe they're just Jawas.
(Source)
14. THIS PHOTO OF 6-YEAR-OLD TEDDY ROOSEVELT WATCHING ABRAHAM LINCOLN'S FUNERAL PROCESSION
That's probably future President Teddy in the second story window facing the camera, watching Lincoln's procession.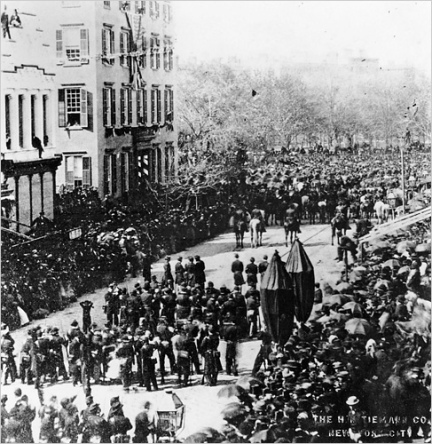 (Source – Click link to read about the historical accuracy of this claim)
15. THIS COFFIN OF A GUY WHO LOVED HIM SOME BBQ
You'll never guess what they served at the reception.
(Source)
16. THIS CREEPY POST MORTEM PORTRAIT
Long before Instagram, this weird Victorian-era photography trend was all the rage.
(Source)
17. THIS AWESOME HEARSE STRAIGHT OUT OF THE MAD MAX UNIVERSE
Insurance on that must be a nightmare.
(Source)
18. THIS FIELD OF CASKETS
If you build it, they will come….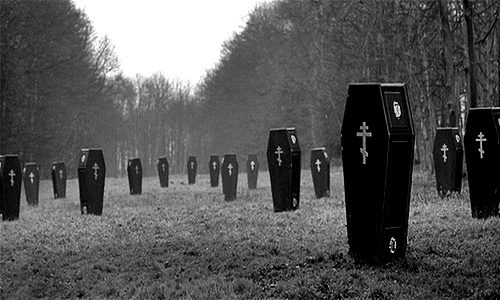 (Source)
19. THESE CASKETS UNEARTHED BY THE GEORGIA FLOOD OF 1994
Floating caskets popping up all over like it's 1994.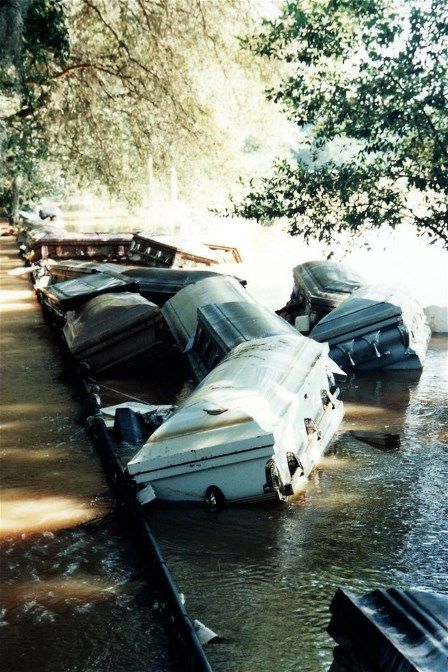 (Source)
(Visited 17,130 times, 8 visits today)