With the rising cost of funerals and premium price tags at funeral homes, the two most affordable options are shopping for a cremation urn online and making one yourself. Unless you are burying the urn at a cemetery or storing the urn in a columbarium (either of these options may have specific requirements for the urn), you are free to use any container you see fit to hold the remains. This can be as simple as a coffee can or a few cool whip containers, or as intricate of a custom made piece as you can create. Here are a few ideas for how to make your own cremation urn.
Make Your Own Wood Cremation Urn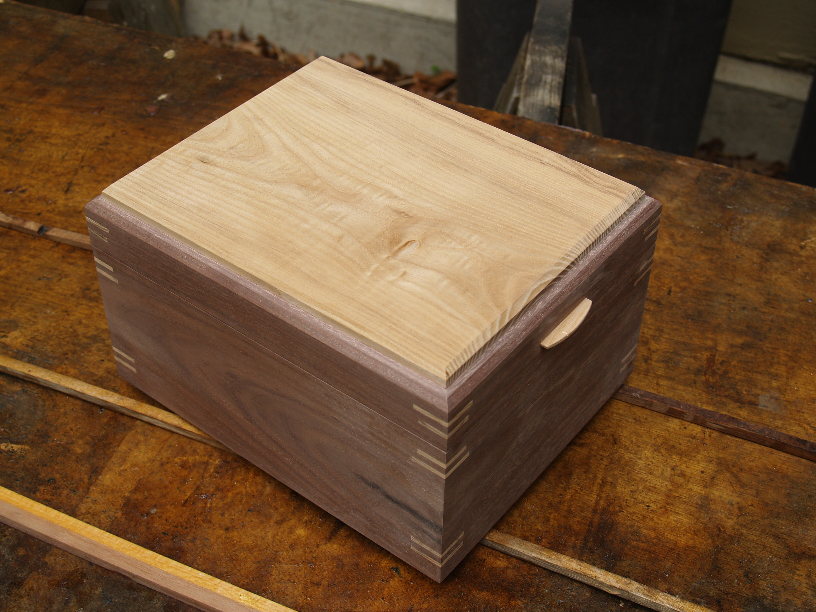 Doug Stove has a fine tutorial walking you through the step to build your own wood cremation urn. He writes,
You may think of an urn as being more like a vase, but according to all things Google, a box can be an urn, too! Many of the wooden boxes available for purchase could be described as cheesy at best. So I designed this simple lift lid box to contain the plastic box housing the ashes of the husband of a friend. The sides are 9/16 in. thick walnut and the top and is curly ash. The corners are mitered and keyed with the same ash used for the top. The bottom panel is 1/4 in. Baltic birch plywood, glued in place to give the box additional strength.
You can follow the tutorial here.
Make Your Own Ceramic Cremation Urn
Studio Pottery With Kris Neal #4 – Make a Jar w/Lid from Kris Neal. This video shows you how to craft a hand-spun vessel with a lid. While YouTube and Vimeo are filled to the brim with instructions on making hand-spun ceramics, this one stands out from the rest because it teaches you how to create an attractive lid. When making a cremation urn, the lid is important as you do not want the interior to be easily accessible. This is well-filmed and easy-to-follow tutorial which will help you with your DIY cremation urn.
DIY Simple Wood Box Urn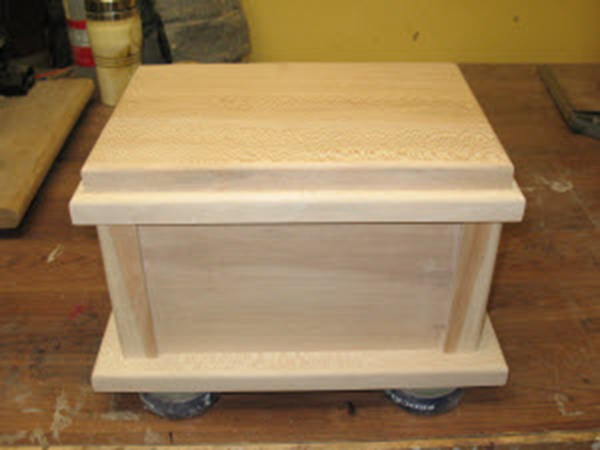 AJ Moses at the Woodworker's Guild of America has written a very easy tutorial on how to build a simple yet classical-style wood box urn. This DIY cremation urn tutorial excels in showing you how to make sure you build the urn to the correct volume.
DIY Upcycled Embossed Metal Keepsake Urn
This tutorial is for a smaller box, since it is made out of a soda can. Smaller urns are known as "keepsake urns" and are intented for holding a small amount of remains. These are useful when sharing the cremated remains among relative, or when the majority is buried. The keepsake urn tutorial above is for a rather lovely DIY embossed metal box.
Make Your Own Paper Mache Cremation Urn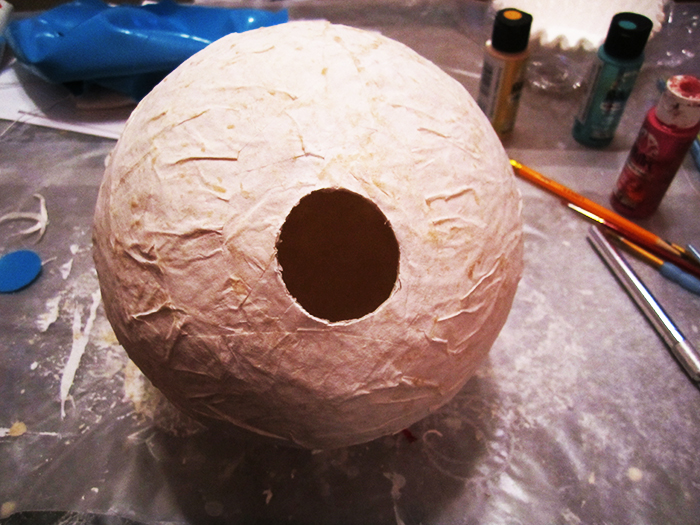 If you are planning on a sea burial for the remains, using a biodegradable cremation urn is both eco-friendly and wind-proof, allowing you to scatter at sea without having to pour out the remains. A simple and hand-on solution is to make your own paper mache cremation urn. This DIY paper mache tutorial shows how to make an oval shape using a balloon base. When you're done, pour in the remains and then paper over the the top opening. The resulting homemade paper mache urn will be biodegradable for use in burial at sea or in the ground.