Last Updated on October 26, 2016
In a visual world, a unique illustrated display of facts and figures can go a long way towards explaining a difficult or in-depth topic. Here are ten interesting funeral infographics that we have found to be helpful. Below you'll find many new fascinating facts, tips, and stats relating to topics such as how to plan a funeral, cremation trends, famous funerals, handy life insurance information, and the rising costs of dying.
1. How to Plan a Funeral [Infographic]

2. Average Funeral Costs [Infographic]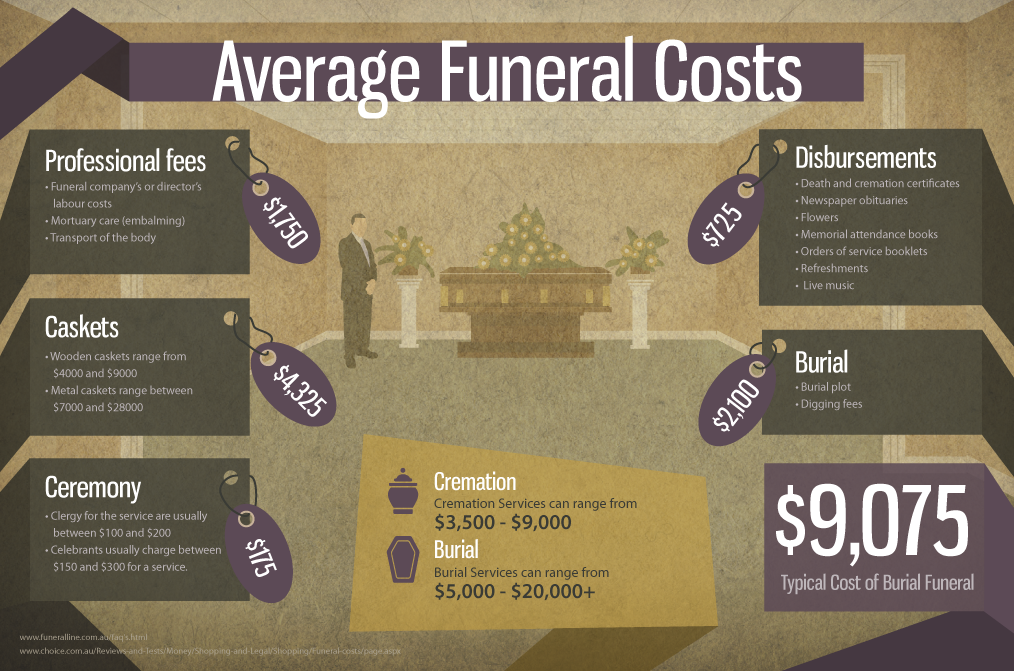 3. The World's Most Famous Funerals [Infographic]

4. Beware the High Cost of Funerals [Infographic]

5. Your Guide to Funeral Planning [Infographic]

6. Can You Afford to Die? [Infographic]

7. How to Have an Irish Wake [Infographic]

8. What You Need to Know About Life Insurance [Infographic]

9. Creating Tributes After Cremation [Infographic]

10. Cremation On the Rise [Infographic]

As with most statistical information, these numbers will eventually need to be updated due to changing trends and economic factors. Let us know in the comments any new info or additional helpful infographics relating to funerals, burials, and cremation.