If you've purchased a niche at a columbarium, you will need to find a cremation urn that can go inside. That can be surprisingly hard to do.
But thankfully, we offer a selection of beautiful wood funeral urns designed to fit into a columbarium niche.
Columbarium Niches
These niches are known by a variety of terms – mausoleum niche, columbarium vault, funeral home niche, etc. Generally these are compartments meant to hold cremated remains in a wall at a funeral home, cemetery, columbarium, or mausoleum.
Learn more: What is a Columbarium Niche?
The size of the niche might vary a little depending on how much you are willing to pay, but generally they stay fairly small.
For instance, at Arlington National Cemetery, they require that the funeral urns going into the niche must measure less than nine inches high, wide, and deep. This is typical of the spacial limitations for columbarium niches – the niche you purchase may be a little larger, or a fraction smaller, but it should be pretty close.
You may find difficulty getting an urn online that will fit into the required dimensions. Of course, the funeral home will probably have urns that fit, but you may not like the design or the price point.
That is why we have created this selection of wood funeral urns designed to fit into a standard niche space. Let's take a look.
Wood Urns Designed to Fit into a Niche
Video:
These wooden niche urns come in two sizes, three wood types, and with two personalization options. Watch the video above for a brief product demonstration, and read on for more information and some additional photos.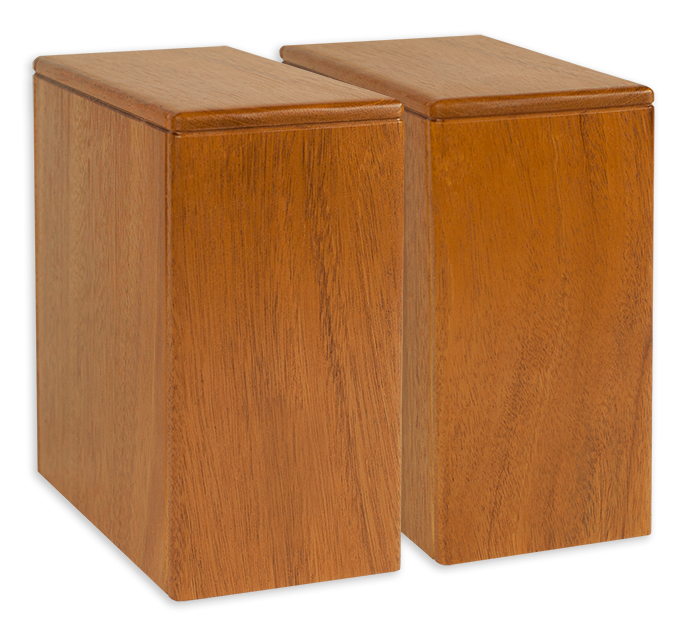 Size/Capacity
Urn sizes are standard adult or companion adult (for two people)
Standard adult urn holds 218 cubic inches and measures 8.5″ x 8.5″ x 4.5″
This means that two standard adult urns will measure a combined 8.5″ (cubed) area
Companion adult urn holds 440 cubic inches, plenty of room for two adults
The companion urn measures 8.5″ cubed
Wood Types
Rich, red-hued Mahogany wood
Subtly understated Natural Cherry wood
Honey-toned Oak wood with gorgeous woodgrain highlights
Each urn is crafted in Oregon using real wood
Personalization
Optional laser engraving of text: name, dates, etc
Laser engraving is carved into the surface of the wood urn
We also offer military service emblems: Air Force, Army, Navy, Marine Corps
More Photos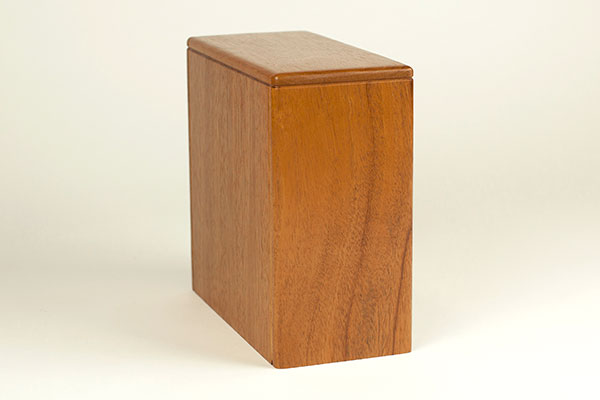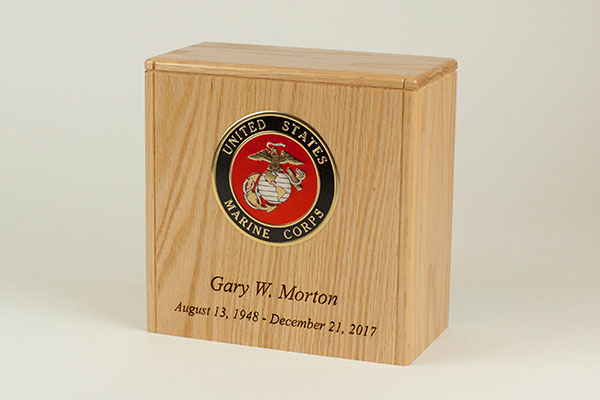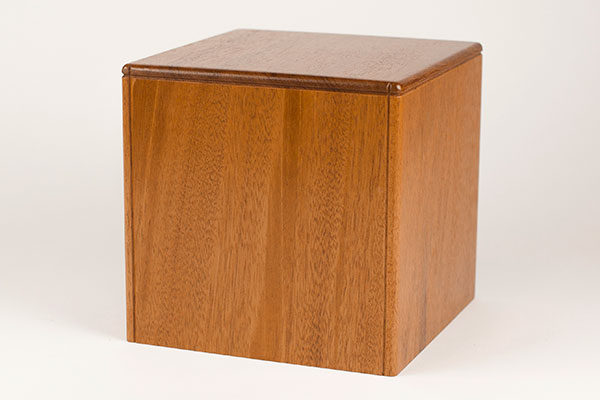 To order or for more information see here.