Last Updated on August 19, 2016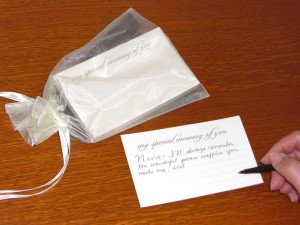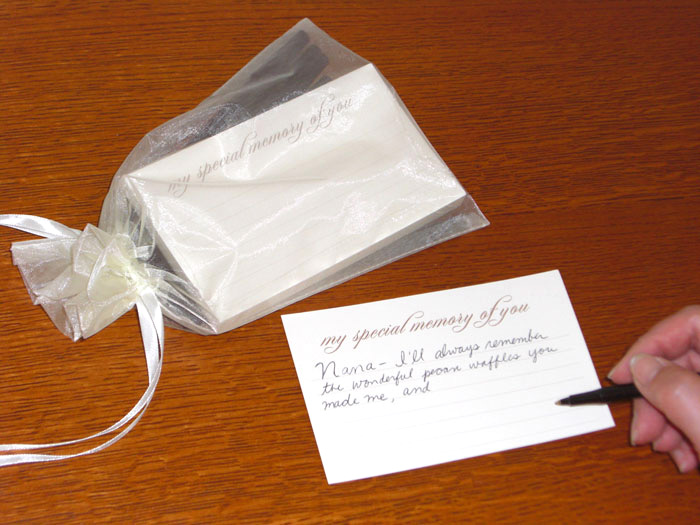 Memorial services are busy, stressful, and often a blur for the family of the deceased. Often, during a funeral service, attendees will be invited to share memories of the loved one, and these will be humorous, touching, and interesting. But how to remember so many stories and insights?
That is why at Urns Northwest we are proud to offer a ready-to-use package of memory cards, to be filled out by those who share (or don't have time during the service to share) wonderful memories of their friend.
These packs include 50 cards and 20 pens, in a beautiful ivory pouch to store these hand-written memorials as an heirloom. Each card reads, "My Special Memory of You", and is lined on the front and back for maximum space.
Memory Cards – "My Special Memory of You"