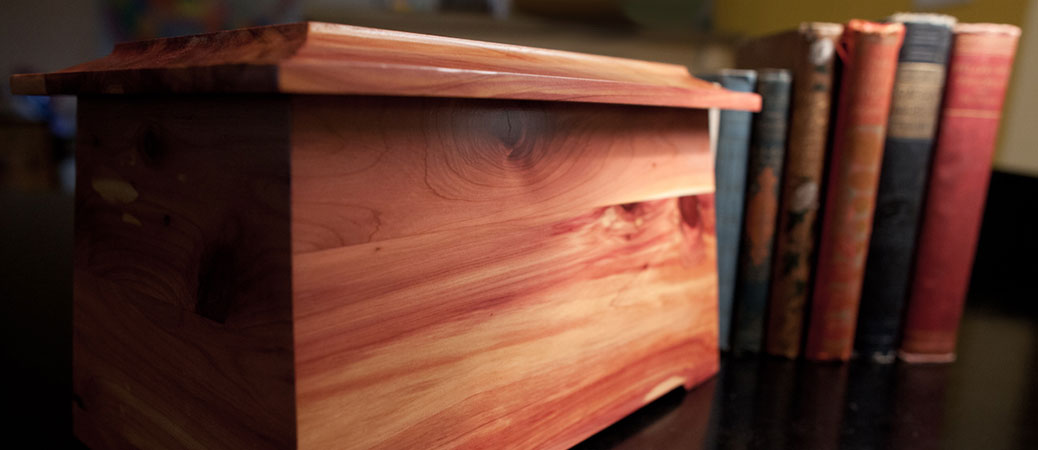 Last Updated on October 24, 2016
Aromatic eastern red cedar is a stunning and rustic variety of wood, prized by woodworkers and consumers alike due to its beautifully colored woodgrain patterns, resistance to decay, durability, and pleasant aroma. If you're looking at wood cremation urns for a memorial for yourself or a loved one, cedar wood is an excellent choice.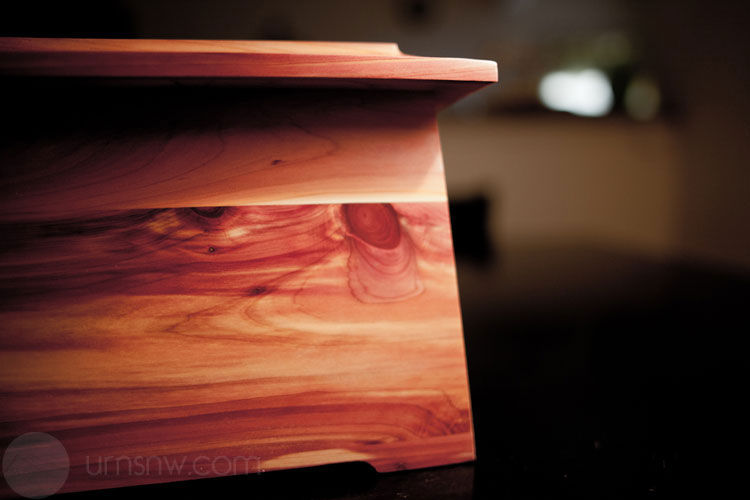 Some characteristics of aromatic eastern red cedar, as detailed by RighteousWoods:
Eastern red cedar wood has a thin, white sapwood, while the heartwood is red to deep reddish-brown. The sapwood may be in stripes, alternating with stripes of heartwood. The wood is moderately low in strength and stiffness, but it is high in shock resistance. It shrinks little during drying and is good dimensional stability.

The heartwood is highly resistant to decay and attack by insects, including termites. The scent of the wood is said to be a natural insect repellent, although this has not been shown to be true scientifically.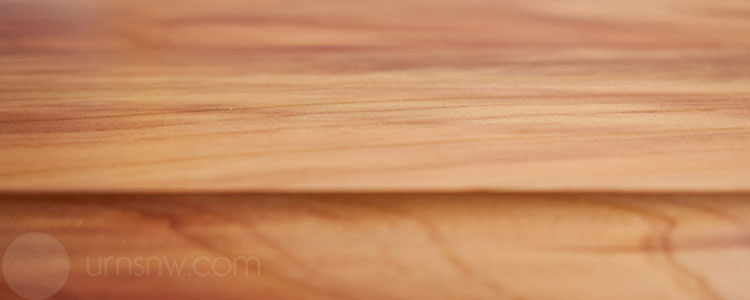 Ever since we added the Cedar Urn to our wood cremation urns collection, it has proved to be a top-seller. Premium aromatic cedar wood finely crafted in an Oregon woodshop at an irresistable price, the simplicity and elegance of the urn is unmatched by anything on the market today.
Yet now we've gone above and beyond by expanding our line of cedar wood cremation urns to include a hinged lid memory chest, a memory chest & urn combo, an elegant companion urn for two individuals, and the lovely Sonata design, which we are featuring in detail below.
Sonata Cedar Wood Cremation Urn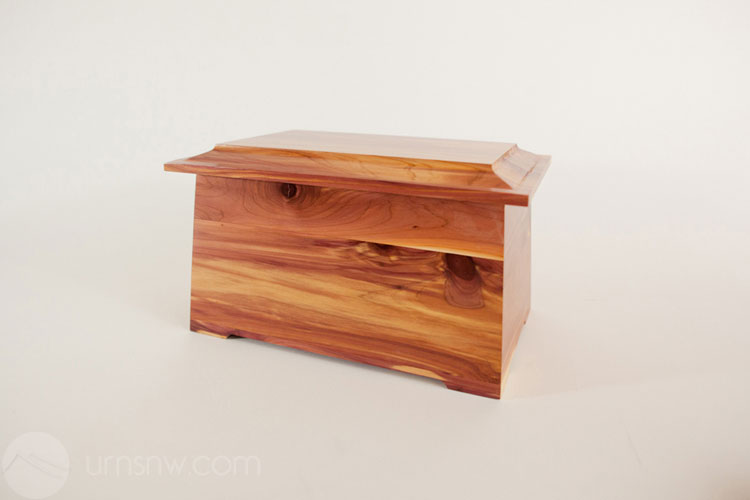 The Sonata is built with a timeless Craftsman-style design. The cutouts in the base create "feet" for the urn, and emphasize the sturdy construction which gives a sense of peace and stability. Moving up from the base, the box tapers inward as it rises, directing the eyes towards the overhanging top with its elegant lines. American made quality is the signature of our Sonata Cedar Urn.
The video above shows the urn at all angles; here are some photographs with a little more detail to help you truly appreciate the beauty of this cedar wood cremation urn.
Here are a few portraits of what the Sonata Cedar Urn might look like in a home. While these memorials are fairly sizable (the Sonata has a capacity of 200 cubic inches with exterior measurements of 9-3/4″ wide by 6-1/2″ deep by 6-1/2 high), they look nice on an end table, nightstand, bookshelf, or fireplace mantle.
SHOP OUR COLLECTION OF CEDAR WOOD URNS & MEMORIALS
(Visited 1,228 times, 1 visits today)