Last Updated on October 25, 2017
This is a guest post about the Death Cafe by Dorothy Banocy, who has participated in and hosted several Death Cafes.
Wouldn't it be fun to have a night out with a bunch of your friends, maybe even some people you don't know, have tea and cake and talk about death?
Wait!
What? Talk about death? Are you serious? Yes, I'm "dead" serious!
Introducing the Death Cafe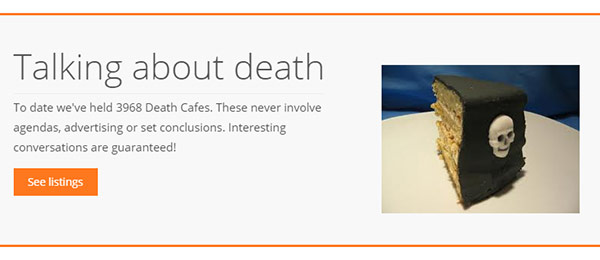 There's a new game in town and it's called Death Cafe. The concept was started in London in September 2011 by Jon Underwood and Sue Barsky Reid. Death Cafes have quickly spread across Europe, North America, and Australia.
There is lively discussion with no agenda, no objectives, no themes and no judgment. No one is allowed to lead the participants to any conclusion, product or course of action and it is a not for profit. There is never any fee to attend but you may be asked to contribute to the cost of refreshments.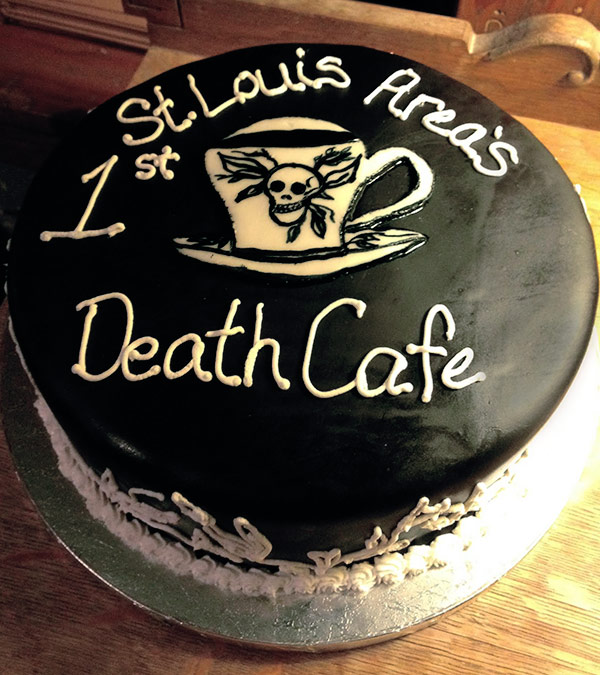 This is not a venue for grief support or counseling sessions, although people coping with a loss are welcome to attend. There have been 3865 Death Cafes in 40 countries, so chances are you can find one near you or you can host one!
My Story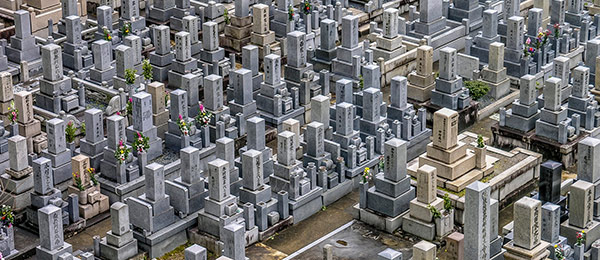 I have always been comfortable talking about death and I think a big part of that is because of my dad. One of my favorite memories is of him saying "people are dying to get in there" every time we went by a cemetery. This always made me laugh, even to this day.
I had been searching for something that would allow me to use my interest in death in a positive way. I saw a post on Facebook about the Death Cafe movement, researched it and decided to get involved. Hosting a Death Cafe seemed like a good fit for me. It is fascinating what experiences people have had with death and how they have dealt with it. At the same time, it is uplifting to hear their stories and beliefs. A common theme seems to be that the more you are exposed the death, the less afraid you are of it.
Fearing Death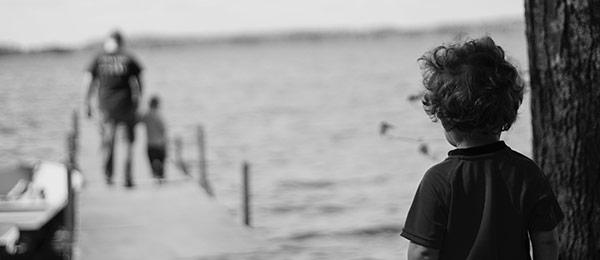 But many are so fearful of death that it's hard for us to even bear to think about it long enough to make any plans or decisions for when the inevitable occurs. Many times it is the elephant in the room. Death Cafe opens the door to the conversation.
What is your experience with death? What does it mean to have a good death? A bad death? Are you afraid to die? These are some of the questions that are discussed and most of us have never thought about the answers. There has even been insight into what happens after you die? Is there life after death, and if there is, do you reincarnate? The discussion is evolving on almost every aspect of death.
Changing with the Times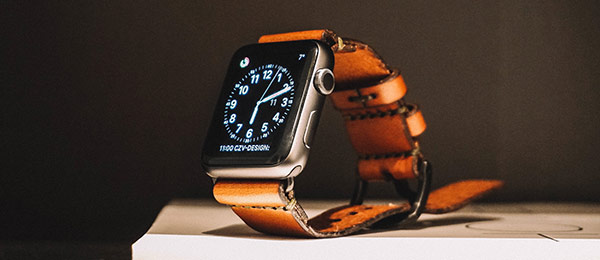 Even how we die is changing. Not too long ago hospice at home or, in the hospital were the only choice you had in facing death. Now there are actual hospice centers where you can go for end of life care. Palliative care doctors and nurses are becoming more and more common and many medical students are now required to take a course in discussing options with their terminally ill patients while being respectful of their decisions. States are introducing legislation and passing new laws that allow for patient to end their lives with the assistance of a medical professional.
The big business of funerals has taken a dramatic turn as well. People are planning their own funeral well in advance. They are choosing venues that offer a celebration. In light of this, some funeral homes are now getting liquor licenses so you can have a wake party. I don't know about you, but that sounds like a lot more fun than a traditional wake. Home funerals are on the rise too.
There are no limits on what you can do. It is so important to have this discussion with your loved ones, or at least let them know you have written this down. When you transition to the next phase of 'life', having this information will allow them to focus on celebrating your life and not trying to guess what you would have wanted. This takes away the worry if they are making the right decision.
Talking about burial options is always a fun and interesting subject. The headline of a recent article I read was "In the Future, Death Will Be a Lot Greener – and a Bit Creepy." This immediately caught my attention! A gentleman knew he was dying and the idea of a mushroom burial suit was something that intrigued him. He made all the arrangements and when he died, he got his wish. It kind of makes you think differently about eating mushrooms, doesn't it?
There are studies being done to freeze a body and break it and shatter it into a million pieces. I'm not a scientist, so my terminology is very basic. There are biodegradable pods that contain the seed of a tree of your choosing, your ashes are added, it is planted, and you become a tree! Green burials, where your body is wrapped in a shroud or placed in a biodegradable box, are becoming more popular as well. Cemeteries that don't already have this available are creating spaces for this to be done. Most people don't know about these options and it always fun to discuss them and see their reaction.
Check out a ton of death/funeral/burial options and resources here.
Changing Fear with Conversation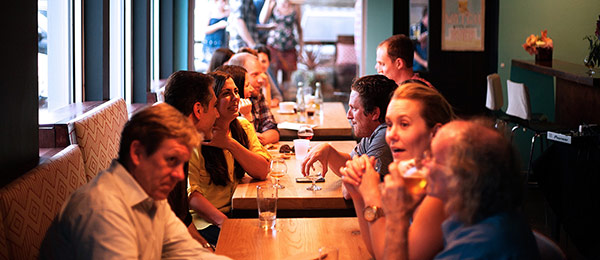 Death is a still a taboo subject even though it is as much a part of life as birth. It's the one thing we all have in common. It's hard to live your life to the fullest if you fear death. So what better way to overcome your fear than to talk about it? The good news is that it IS being talked about!
I think we've always wanted to talk about it, but were concerned people would think we were weird or morbid. Now there is a safe place to talk about death. Some may still think you are weird or morbid, but you'll know the truth. That's what a Death Cafe is.
Death is not the enemy; it's our lack of knowledge and our unwillingness to talk about it. If this discussion starts at an early age, children will be more comfortable talking about it, like my dad did with me. He told me he wasn't afraid to die and that his life had been good. I look at this as an "undying" gift from him and I am thankful for it everyday. It's important to understand this is a necessary part of living. Don't fear it, talk about it! If you have an open heart you will have an open mind.
The conversation has started. Join us. Talk to everyone you love, or anyone at all about death. No one is getting out of this alive!
Here are some resources and ideas to get the conversation started:
Pin this resource for later: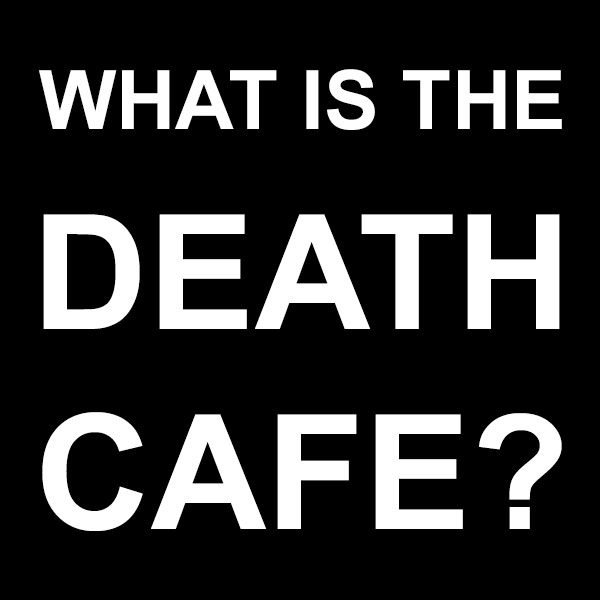 Have you been to a Death Cafe? What was your experience? Leave a comment below!