Are you or your spouse a veteran? If so, you have earned certain benefits through your service to the country.
What are burial benefits? How do you claim them? Who can claim the benefits? What other benefits can you collect?
Read on to find out all you need to know about burial benefits and how to claim them so that the veteran's funeral is paid for.
What Are VA Burial Benefits?
Your burial benefits are what the Veteran's Association (VA) will pay for your burial. The allowances are a flat-rate financial benefit.
Burying your loved one in a Veterans National Cemetery will cost you nothing. The VA will pay the cost in full. If you bury your loved one in a private or public cemetery, the VA will pay a portion of the cost. Continue to read and learn what these benefits cover.
Cemetery Burial Benefits
To receive any VA benefits, you must submit a copy of the Veteran's DD214. The DD214 is the form that verifies the veteran's military service. It is the key to all things military. If you need a replacement DD214, you can take care of it online.
Burial benefits in a VA cemetery – If your veteran is buried in a VA cemetery, the family doesn't pay anything to the cemetery.
Burial benefits in a public or private cemetery – Cemetery burial benefits are paid directly to the family if a loved one is buried in a private or public cemetery.
VA Survivors Benefits
A VA Survivors Pension offers monthly payments to qualified surviving spouses and unmarried dependent children of Veterans who meet specific criteria.
The pension amounts vary depending on several factors, including number of dependent children and total net worth. To give you an idea, annual amounts for 2021 are listed as $9,344 (no dependents) and $12,229 (one dependent).
To see if you qualify, visit the Veterans Affairs website.
Are Military Funeral Honors Free?
Most veterans can receive military funeral honors at no cost. You can seek out any funeral home and any cemetery. The standard military honors will still be free of charge.
How Much are VA Burial Benefits?
Burial benefits in a VA cemetery
A complete yet modest burial is essentially free at a VA cemetery.
You will receive a grave, a grave liner, a government headstone, and a burial flag. You will also receive the opening and closing of the grave, a presidential memorial certificate, and perpetual care.
Interment of cremated remains will receive the same benefits as a full-body burial. The only thing for the burial that you are responsible for is the casket or the urn. Extra items purchased through the funeral home would be your responsibility to pay.
Here is an American-made wood urn that is designed to fit into the niches at Arlington National Cemetery, as well as most other cemetery niches.
Burial benefits in a public or private cemetery
Service-Related Deaths: The VA will pay up to $2,000 toward burial expenses for service-related deaths.
Non-Service-Related Deaths: The VA will pay up to $796 toward burial and funeral expenses (if hospitalized by the VA at time of death), or $300 toward burial and funeral expenses (if not hospitalized by the VA at time of death), plus a $796 plot-interment allowance (if not buried in a national cemetery).
With a non-service-related death, you can receive a total of up to $1592 ($796 + $796) if death occurs in a VA facility. If death occurs outside of a VA facility, you can receive up to $1096 ($796 + $300) to pay towards funeral and cemetery expenses.
Whether the burial is at a Veterans Cemetery or not, each military service member is entitled to a headstone from the VA. Your funeral director will help you fill out and sign the appropriate forms.
What Are Other Benefits Available for Veterans?
Veterans may be eligible for a wide variety of benefits. These include:
Education and training
Health care
Disability compensation
Pension
Home loans
Insurance
Vocational rehabilitation and employment
The VA burial benefit is just one of the many small yet important ways our country seeks to honor those who have served in the military.
Who Is Eligible for Military Burial Benefits?
In most cases, both the veteran and their spouse are allowed burial benefits.
An honorably discharged veteran.
A service member who died while on active duty.
A service member who died on active or inactive duty for training.
The spouse or minor child of a veteran (no matter who dies first).
In some instances, an unmarried dependent adult child of a veteran.
How Do You Get Reimbursed for Military Funeral Expenses?
To receive a reimbursement, you must file a claim for a burial allowance within two years after the veteran's burial or cremation.
This reimbursement can take a few weeks to receive. If it takes longer than four weeks, contact the VA.
10 Tips to Make Sure the Funeral Goes Well & Expenses Are Paid
Now that we've answered some of the most common questions about the VA's burial benefit, let's look at some tips to make sure everything goes smoothly for your loved one's funeral.
1. You must supply documentation to verify a veteran's military service.
You must present a copy of the DD214 (also called the DD Form 214). This document verifies the veteran's military service. The DD214 will determine eligibility for benefits.
If you don't have a copy of the DD214, you can request one from National Personnel Records Center.
2. You must schedule military honors in advance.
It is the law that every eligible veteran may receive a military funeral honors ceremony upon the family's request. Every ceremony includes a detail of at least two uniformed military personnel. They will play "Taps," fold and present the burial flag to the next of kin (NOK).
3. The family pays for the casket.
Neither the VA nor the military's branches provide free caskets for a deceased veteran unless death occurs while they are on active duty.
4. Remember, VA benefits don't cover all funeral costs.
The VA will not cover all costs. Just the essentials for burial at the Veteran's Cemetery. After all, there are many, many memorial options and potential expenses. You're free to add whatever you want, but any merchandise purchased through the funeral home is up to the family to pay for.
5. Burial allowances are accessible to reimburse the family.
Upon notification of a veteran's death, the eligible surviving spouse should receive automatic payment of burial allowances from the VA. So be sure to notify them right away!
6. Veterans must meet certain eligibility requirements to be buried in a National Cemetery.
Burial in a National Cemetery is an honor and a privilege. To be buried there, veterans must have an honorable discharge. The surviving spouse and children may also be entitled to this benefit.
7. You must request a Presidential Memorial Certificate.
The NOK of a veteran buried in a National Cemetery will automatically receive a Presidential Memorial Certificate. You may request extra copies of the certificate if you would like to give them to other family members.
You must request a Presidential Memorial Certificate if your veteran is buried in a private or public cemetery.
8. You must request memorial items for use in private cemeteries.
The Veteran's Administration will furnish an upright headstone or flat marker for the grave. The VA will supply a marker to any eligible veteran in any cemetery around the world. This is in addition to the $300 benefit. Your veteran has earned his or her headstone for serving the USA in the armed forces.
To receive this benefit, you must submit the Application for Standard Government Headstone or Marker for Installation in a Private or State Veteran's Cemetery.
9. Replacement military service medals, awards, and decorations must be requested.
To make the funeral just right, most families want their loved one's honors displayed with pride. But we all know that despite our best intentions, military service awards, medals, and decorations can easily be misplaced over the years.
You can request replacements online for medals, awards, or other decorations. There is no charge for medal or award replacements. Make sure to take inventory now and get the request completed in time for the service.
10. The veteran's next of kin must request a burial flag.
The United States flag will drape the veteran's casket, or be placed with the urn of a cremated veteran. This is one of the most recognizable elements of a military service member's funeral.
Just note that you must request it. One flag will be provided for the veteran and will be given to the next of kin. Your funeral director will have you sign the appropriate forms and submit them for you.
Read next: What to do with a military funeral flag
Pin It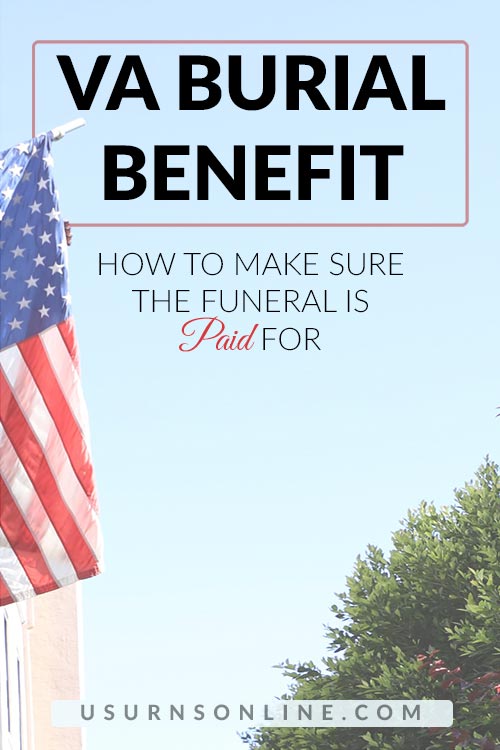 Karen Roldan has been in the funeral industry since 2006, and a licensed funeral director and embalmer since 2008. She is currently licensed in the states of Indiana and Pennsylvania.
She attended Worsham College of Mortuary Science in Wheeling, IL, and graduated with an associate degree in Mortuary Science.
Karen enjoys wring about the funeral industry because her passion is helping families in their deepest time of need. She feels being a funeral director is a calling and she is proud to fulfill this role.
Karen is a wife and the mother of four sons. She, her husband and their youngest son call Pennsylvania home.