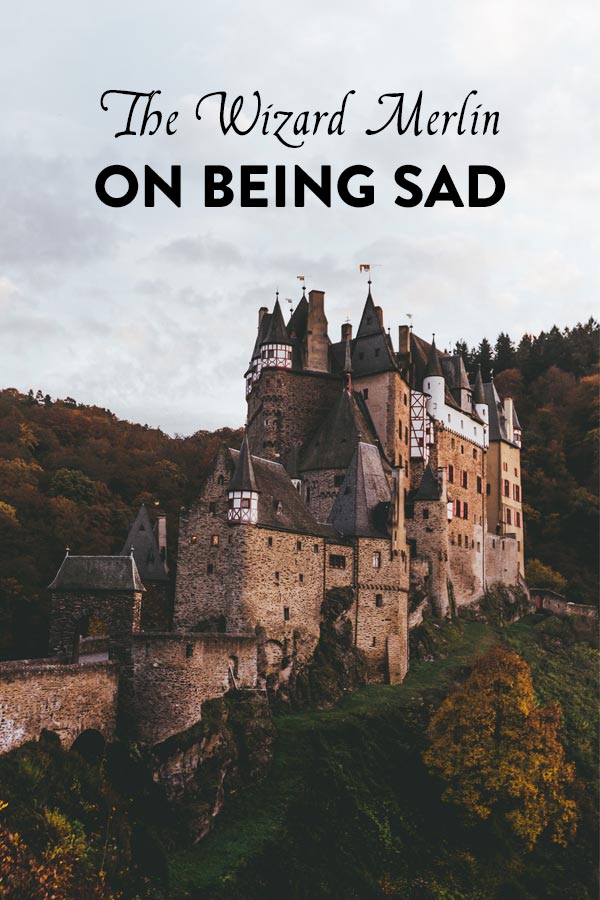 Last Updated on August 30, 2019
Have you ever wondered what the great wizard Merlin would say to you about being sad?
Of course you have.
Please note that this post contains affiliate links, which means that if you purchase something you see on our site we may receive a commission at no cost to you. See our full disclosure here for more details.
Merlin on Being Sad
A noble and poignant perspective on grief and sadness, from the most famous wizard in all of folklore. From T.H. White's beloved retelling of the Arthurian legends, The Once and Future King:
"The best thing for being sad," replied Merlin, beginning to puff and blow, "is to learn something. That's the only thing that never fails. You may grow old and trembling in your anatomies, you may lie awake at night listening to the disorder of your veins, you may miss your only love, you may see the world about you devastated by evil lunatics, or know your honour trampled in the sewers of baser minds. There is only one thing for it then — to learn. Learn why the world wags and what wags it. That is the only thing which the mind can never exhaust, never alienate, never be tortured by, never fear or distrust, and never dream of regretting. Learning is the only thing for you. Look what a lot of things there are to learn."
Learning has long been recognized as a healthy, positive way to work through grief. In Grief & Self-Care: 44 Tips for Healing, Comfort, and Peace, many of the greif self-care tips are simply ways to learn new things. These include:
Try something new
Take up a hobby
Escape into a good book
Get a pet (trust me, you'll learn quite a bit!)
Volunteer in the community
Engage with new ideas
All of these involve stretching your mind through learning. Learn to take care of an animal; learn to garden; learn a new perspective through reading; learn about the experiences of others by volunteering in the community; learn rock climbing or crochet or parkour or photography.
All of these things engage your mind, many engage your body, and in all of it you are learning and through it, growing.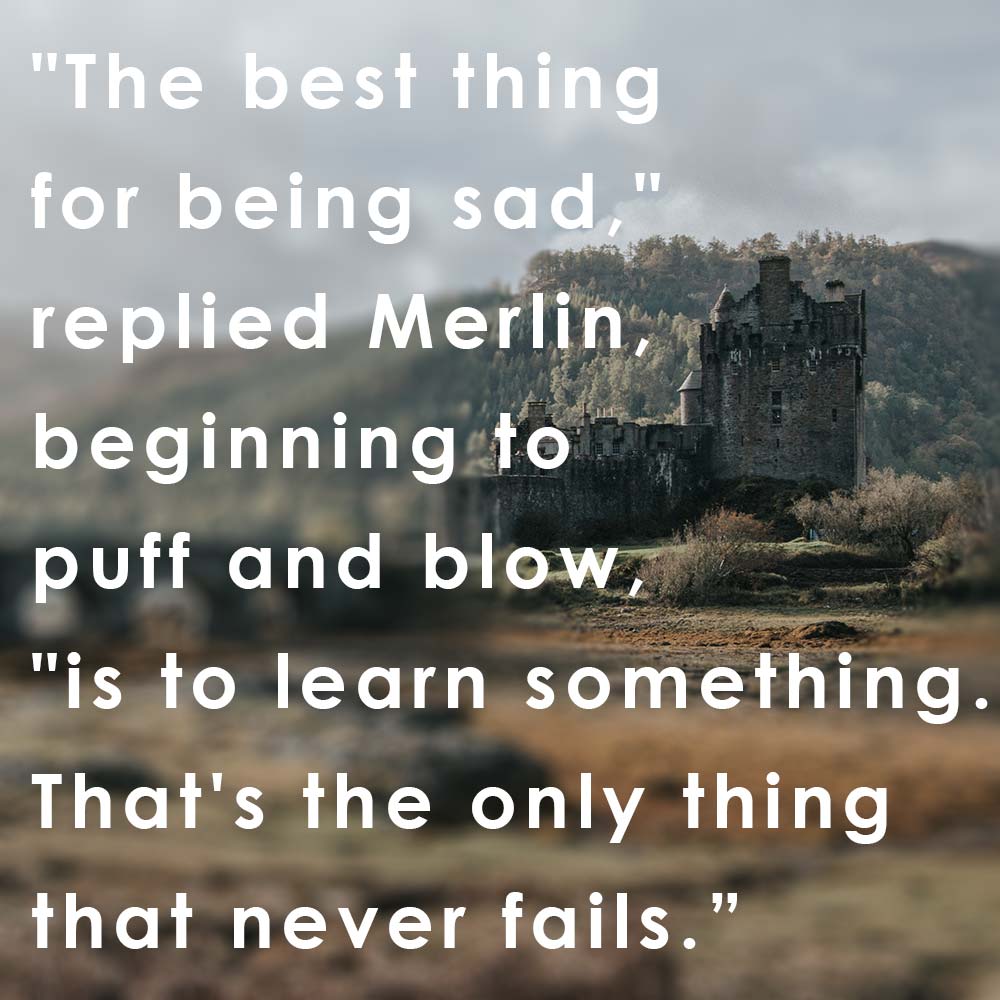 Take Merlin's advice to heart. Tackle a self-help book, or a book outside of your normal interest niche. Read The Once and Future King series.
Study philosophy and theology. Read about economics and history. Watch a challenging documentary, subscribe to an interesting YouTube channel, take a college class or a short seminar offered in the community.
Most of all, as Merlin so eloquently stated, engaging with new ideas will help clear and focus your mind, providing peace and a sense of healing.
(Visited 548 times, 1 visits today)