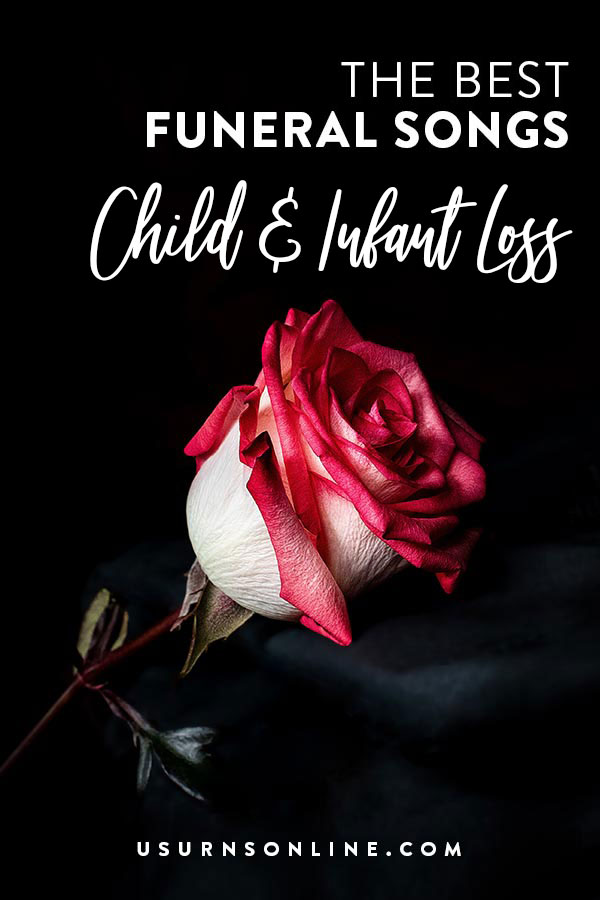 Today we're going to be sharing with you 17 funeral songs for child loss. This is part of our series on the best and most popular funeral songs. You can read the master list here.
Once when I was small, an extended family member had passed away. It got me thinking, for the first time in my young life, about the fragility of life. I remember asking my mom what she would do if something like that ever happened to me.
Her response: "I would cry and cry and never stop for as long as I lived."
If you have suffered the loss of a child, you understand this statement better than anyone. And when you now have to plan for your child's funeral, including thinking of the right songs to play at the service, it can make the grieving process that much more difficult.
Parent to parent, we hope that with this list featuring the best funeral songs for child loss – including songs for infants, children and teens – we can take away that burden just a little bit.
Continue reading

17 Best Funeral Songs for Child Loss (Infants, Children, and Teens)