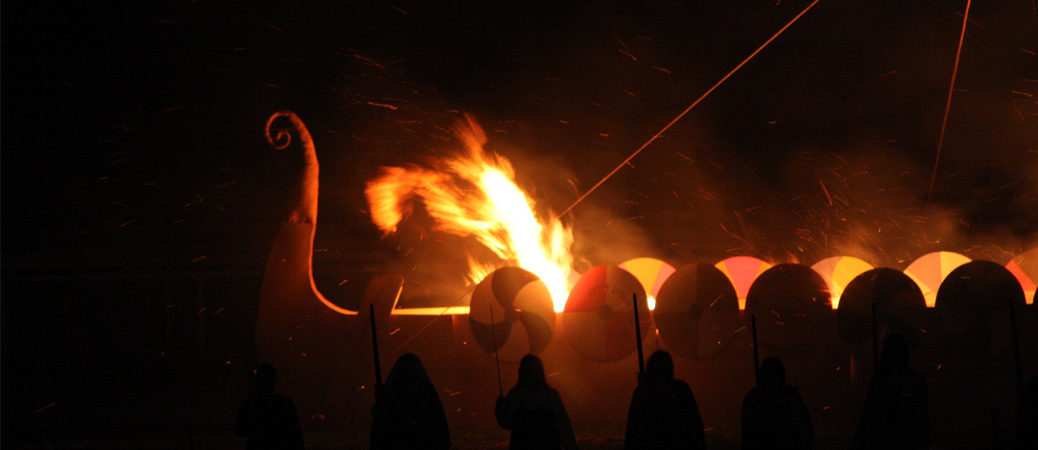 Memorial services can vary in style, tone, and content just as widely as the unique personalities of the individuals being memorialized. As more and more families choose to modify or entirely steer clear of "traditional" services, the options for celebrating the life of a loved one multiply to accomodate the preferences of the family or the decedent.
Since the options for memorial service ideas are nearly limitless, it can actually be somewhat daunting to plan and pull off a memorial. Whether it be a culturally "traditional" service, a "life celebration" party, or something inbetween, the abundance of choices and the lessening of a widely accepted standard increases the pressure on choosing the right elements to include.
To help, we've gathered an array of memorial service ideas for cremation or burial which will hopefully be of assistance to you in planning the perfect life celebration, funeral, or memorial service.
34 UNIQUE MEMORIAL SERVICE IDEAS
Please note that some of the ideas listed below include affiliate links, by which – at no cost to you – we get a small commission of any sales purchased after you leave our site. This helps keep the blog running and memorial ideas flowing!
So here are some creative and inspirational ideas for the perfect memorial service.
Decor
1. Funeral Flowers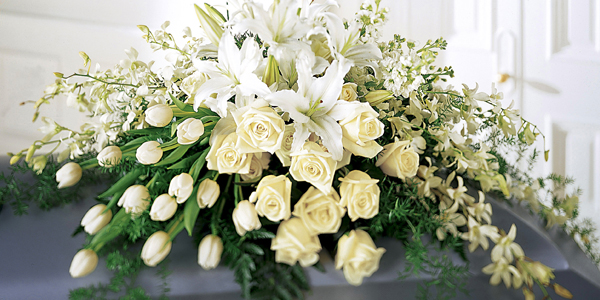 Funeral flowers come in all colors, styles, and designs. You can choose a particular flower or color as part of an overall theme. This can include hobbies, organizations and associations, sports, and much more. There are so many ideas for traditional and creative funeral flowers that include themes like airplanes, motorcycles, footballs, guitars, gardener, fishing, police, Masonic, cross, cowboy, sports teams, colleges, etc. Here are some popular funeral flower resources:
2. Scholarship Fund in Lieu of Flowers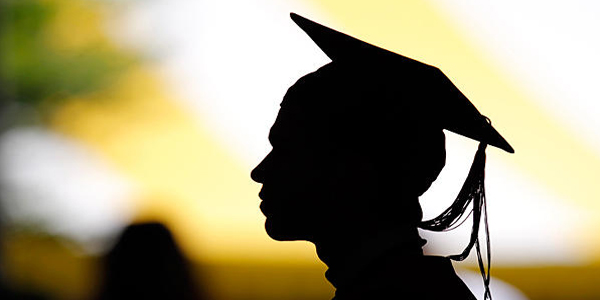 One option for memorial service decoration is to not do so. If flowers don't seem quite right, ask attendees to make a donation to a donor-advised fund "in memoriam" instead of purchasing flowers. These funds can be donated to a charitable organization or fund which reflects the passions and interests of the deceased.
3. Memorial Painting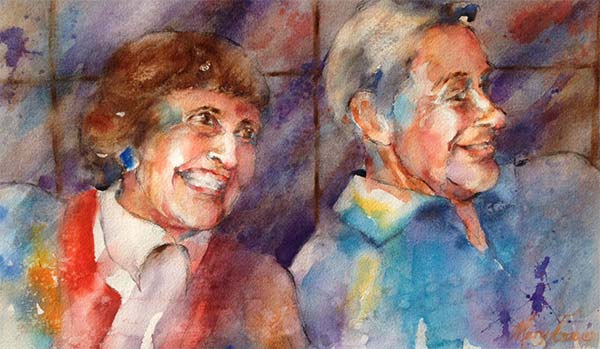 A commissioned work of art may take some time, but it will be well worth it when you see your loved one so beautifully and artistically memorialized. The above portrait is a commissioned work by the artist Mary Ann.
4. Memorial Service Photos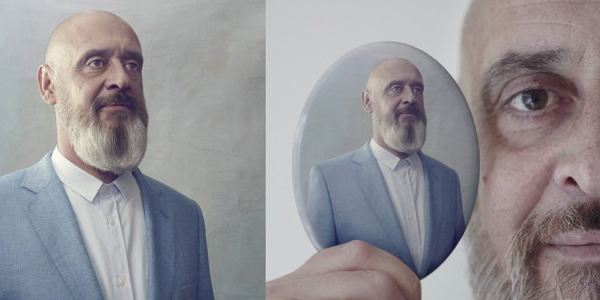 It is appropriate and touching to display a photo of the decedent, and this can be as simple as a framed print or as elaborate as a custom painting or laser engraved portrait. Here are 7 ideas for photo memorials at the service.
5. Engraved Photo Cremation Urns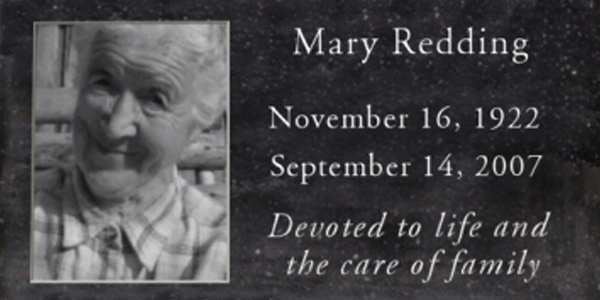 If cremation is chosen, a unique way to combine the urn and the memorial photo is to have the individual's portrait laser engraved onto the cremation urn. This makes for a stunning centerpiece at the memorial service, and will be a beautiful keepsake to honor your loved one.
6. Customized Memorial Candles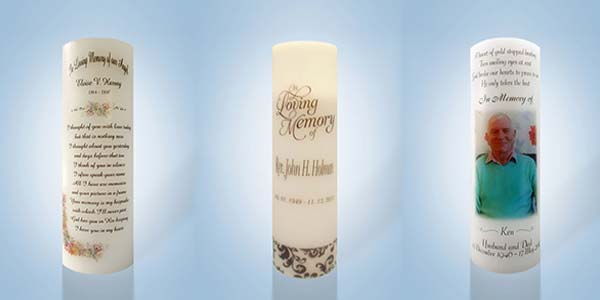 Set the mood at the memorial service with these personalized memorial candles, which include custom engraving of any text or photo for a special keepsake for the family after the service has ended.
7. Collectibles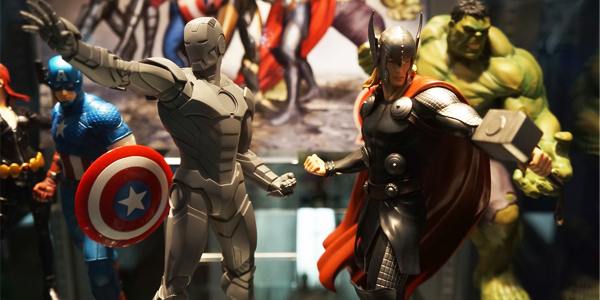 Display his collection of baseball cards, stamps, or Magic: The Gathering cards. Showcase her scrapbook creations, nature photography, or Wizard of Oz collectibles. Whatever they collected can be displayed simply on a table near the entrance or can be the backbone of the decorating color scheme.
8. Choose a Theme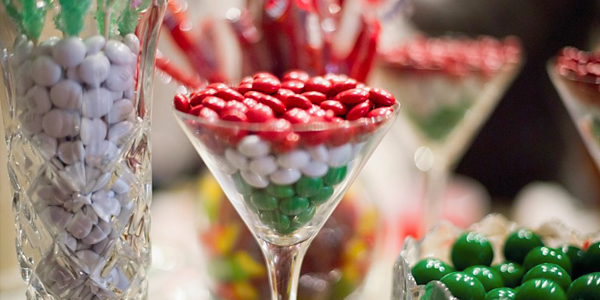 Decorate in a way that expresses your loved one's heritage, favorite sports teams, hobbies, military or charitable service, religion, or other interests. For someone of Irish heritage, think about throwing a traditional Irish Wake. For a hunting enthusiast, cover the walls with camouflage, leaves, and mounted trophies. Use Dallas Cowboys colors or Star Wars decor. Have photos of the inner city kids they mentored, or Habitat for Humanity projects, or volleyball teams they coached.
During the Service
9. Memorial Slideshow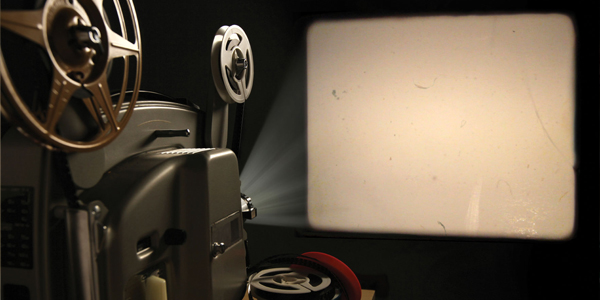 Organize a slideshow of photos from all stages of the individual's life. Be sure to include captions to show what year, or where, photos were taken, as it will help the memorial service attendees to piece together aspects of the person's life with which they may not be familiar. Or try a video montage, which can easily be done through sites such as Animoto and even posted online after the service.
10. Poems, Quotes, and Sayings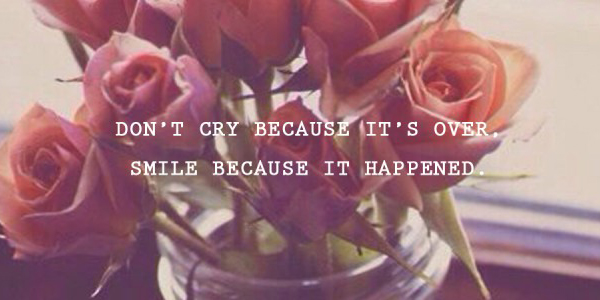 Use quotes to sum up ideas, inspire and encourage, and to eloquently express grief, hope, and love. If your loved one had a favorite quote, poem, Bible verse, or song lyric, that should be your first choice. We also have a wide variety of quote collections to help you, including life celebration, eulogy quotes, epitaph Bible verses, comforting Scripture verses, and even some off-the-wall funeral humor bits which could, with the right crowd, serve as fun and cheeky ice-breakers.
11. Funeral Songs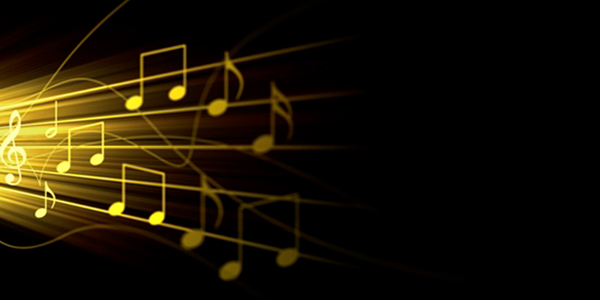 A favorite song played at the right time can provide an appropriately emotional or nostalgic touch. Plan music with care, so that it isn't 3-5 minutes of attendees waiting awkwardly for a song to finish; if possible, use music as a transition, to provide a time of reflection, or during the viewing.
If you're looking for fitting music to use in these types of transitions, here are lists of popular contemporary songs, classical music, and traditional hymns used during funerals. And here is a well-edited funeral music compilation with instrumental tracks of classical pieces and traditional hymns.
12. Dove Release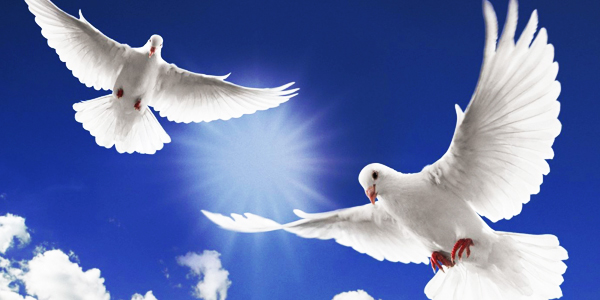 Dove releases have become a popular way to end a funeral or life celebration. The release is a symbolic yet tactile way to help family members in the grieving process by a literal act of "letting go." This adds a poignant sense of hope and beauty to the memorial service.
13. Butterfly Release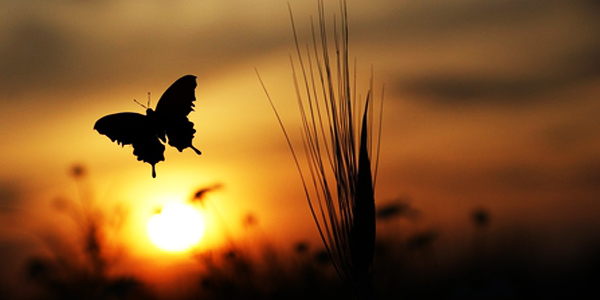 An alternative to the dove release is arranging a butterfly release. As the butterflies are released, read a poem, say a prayer, or play your loved one's favorite song. Allow the guests to mingle among the butterflies before moving on to the reception. A butterfly release is ideal in tandem with one of our beautiful butterfly urns.
Avoid: Balloon Release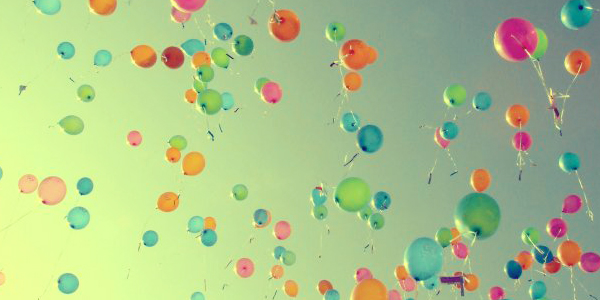 We had originally featured a balloon release as one of our memorial service ideas. It has been noted, however, that a balloon release is not good for the environment. Please consider this as you think of alternatives to a balloon release. If you are still interest in a balloon release, be sure to get biodegradable balloons, such as this set of 10 dove-shaped eco-friendly baloons.
Final Disposition
14. Scattering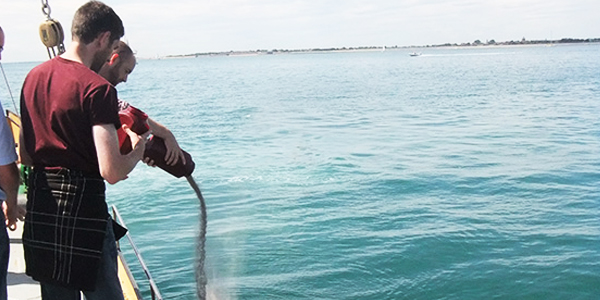 If you are planning on scattering cremated remains, think about incorporating the scattering into the service itself. You can hold a memorial service at the location of scattering, or plan the service so that it leads into the scattering at a different location.
Previously on this blog we've detailed 27 Things to Do with Cremated Remains. The list includes standards such as ocean scattering, scattering at home or other private property, or at a favorite outdoor locations. We also list unique, exciting, and even bizarre scattering choices including planting as a tree, shooting off as fireworks, launching into space, mixed into the paint in a custom painting, made into pencils, and more.
15. Biodegradable Shell Urn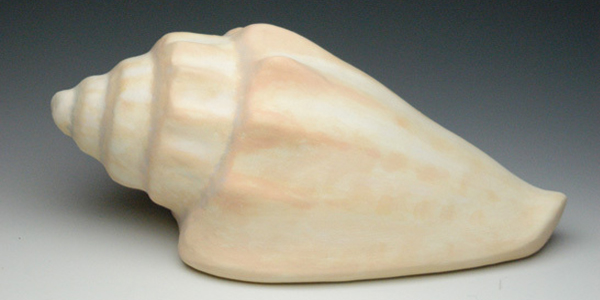 If you're planning on a water scattering or burial, there are a variety of water-soluble and eco-friendly urns so that you can avoid actually pouring out the remains, such as the above Biodegradable Shell Urn.
Once the urn is placed in water (or in the earth; these are also perfect for an eco-friendly ground burial) the plant fibers help soak up water so the urn quickly dissolves. Finished with earth friendly water soluble paints for a natural look.
16. Plant a Memorial Tree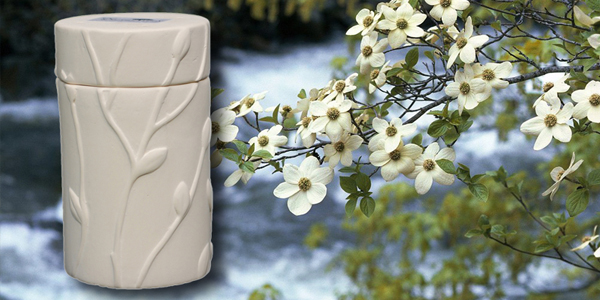 If outdoor burial (away from a cemetery) will be part of the memorial service, one option is to plant a memorial tree urn using our unique Biodegradable Memorial Tree Urns. We offer a wide selection of trees which grow using the cremated remains in a proprietary mixture which nourishes and sustains the memorial tree. Have attendees participate in the planting process for a time of healing and connecting with nature. Shop the collection here.
Group Participation
17. Memorial Stones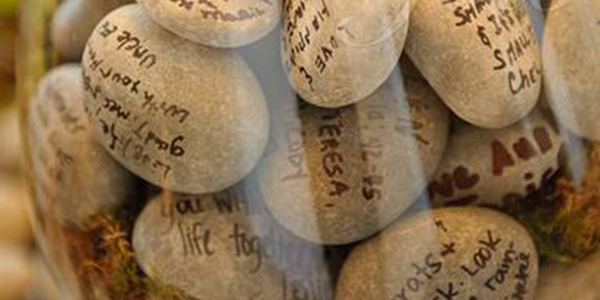 Set up a table near the entrance with river rock and permanent markers, and instruct each person to write a brief note on the rock expressing their love, grief, or cherished memories. These stones can then be read aloud during the service, or be scattered at a favorite fishing hole or hiking trail, kept by the family, placed around a garden bed, and so forth. Here is a neat set that includes a decorative vase.
18. Share Memories at an Open Mic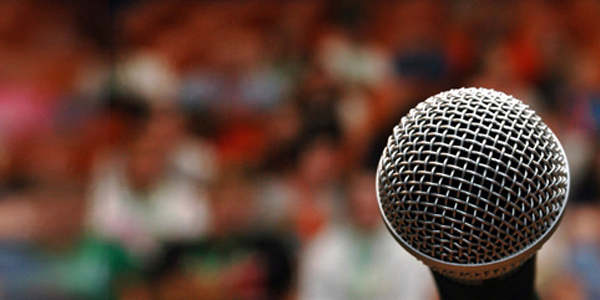 Be sure to include an "open mic" time for family and friends to share favorite memories. These times are often the highlights of the service, treasured for unveiling little-known nuggets of touching generosity or laugh-out-loud humor, and allowing those who best grieve publicly to have an opportunity to express their thoughts and memories.
19. My Special Memory of You Cards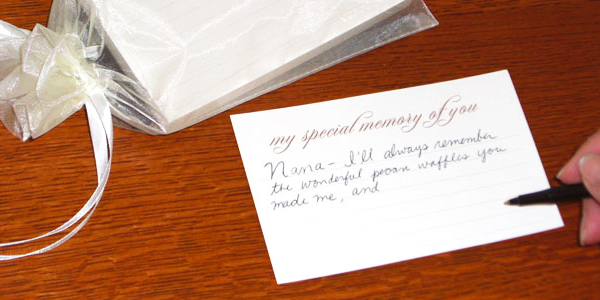 This set of memory cards (see here for more info) comes in a complete package which includes a lovely ivory storage pouch, printed "my special memory of you" cards, and even pens. These cards provide attendees at the memorial service an opportunity to write down their memories and can serve as a written record of the "open mic" session as well as provide a resource of touching stories for the family of the decedent to treasure and remember.
20. Memorial Blessing Tree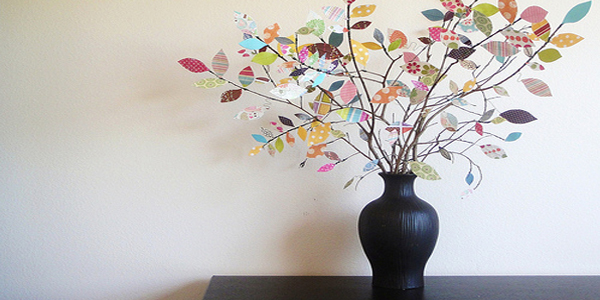 The "blessing tree" is a popular activity for baby showers, but also works as a memorial service idea. Display a small tree or a small tree-like creation, and provide tags or cards for attendees to write a blessing or note of encouragement to the family, or as an opportunity to express love or grief directly to the departed loved one (similar to the memorial stones, above).
Tip: Use a money tree and cut out your own "leaf" cards
21. Build A Cairn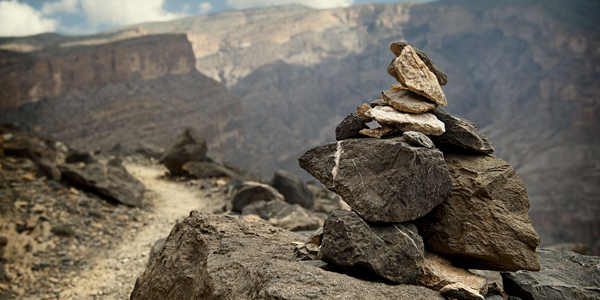 A cairn is a man-made pile of rocks, often used as a landmark. If you will be scattering remains, or even just conducting the memorial service in the great outdoors, having those present help in building a cairn in honor of your loved one will allow everyone to contribute during the service, and will also leave a landmark in memory of the departed which can be revisited by all.
Keepsakes & Giveaways
22. Favorite Candy Bar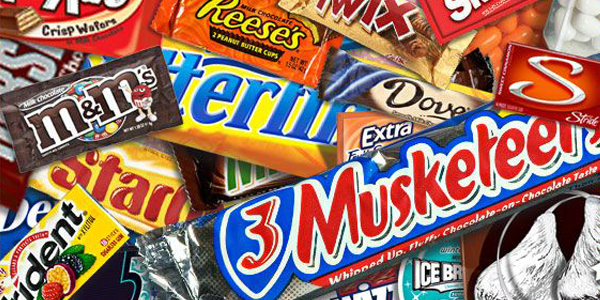 Did he love Milky Way bars? Did she always have a pack of Wintergreen Trident? Incorporate a favorite candy bar, chewing gum, or other treat into the memorial service by passing them out as people enter, or by having them in easy-to-reach bowls on each table at the reception. It will add a splash of fun and some spark discussion of fond memories while providing a little treat to the attendees.
23. Pocket Charms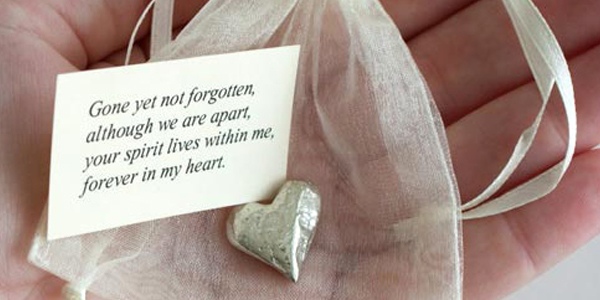 Little trinkets such as these pewter heart shaped pocket charms, which come in an attractive organza pouch and include a printed card with a memorial poem, are popular as a way of honoring the memory of a loved one while saying 'thank you' to those who attended the funeral or life celebration. These are among our most popular memorial service ideas, and also come in shamrock and  angel designs.
24. Memorial Tree Seedlings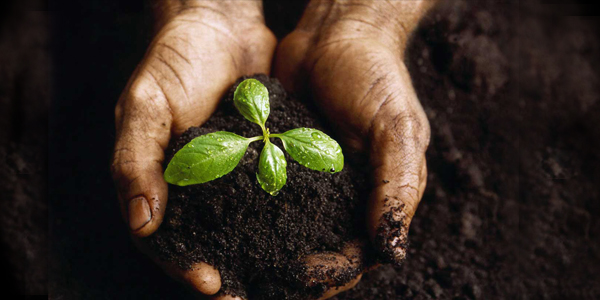 Give out memorial tree seedlings for attendees to plant in honor of your loved one. This is a beautiful gesture in celebration of life, and of your loved one's life in particular. You'll hear from guests about how and where they planted their tree, and it is encouraging to know that a memory lives on.
25. Wear a Memorial Photo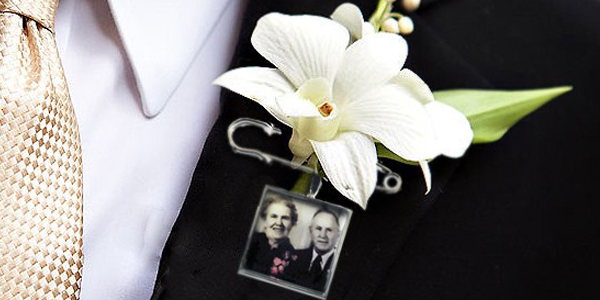 Pass out mini photos of the loved one which can be worn during the service or celebration. This will give that crafty person in the family an opportunity to use their imagination – create a photo clip attached to flowers as in the picture above, make necklaces with the photo, order photo buttons or wristbands, etc.
Having Fun
26. Memorial Fireworks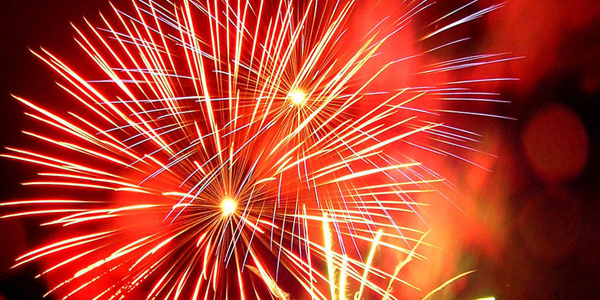 Light off fireworks during or after the memorial service to provide a splash of color and light, and to emphasize that the purpose of the memorial is a celebration of life. You can use real fireworks if available, or try this LED Fireworks Projector which can be used indoors.
27. Floating Lanterns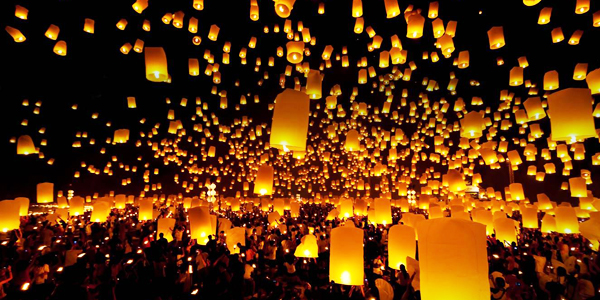 Floating lanterns, also known as sky lanterns, have been a traditional part of many culture's celebrations and holidays for generations. Lighting a candle for the deceased is a common memorial tradition, so it is fitting (and beautiful) to combine these traditions by lighting sky lanterns during or after the memorial service. To keep costs down, here are six ways to make your own floating lanterns for a memorial service.
28. BYOB After Party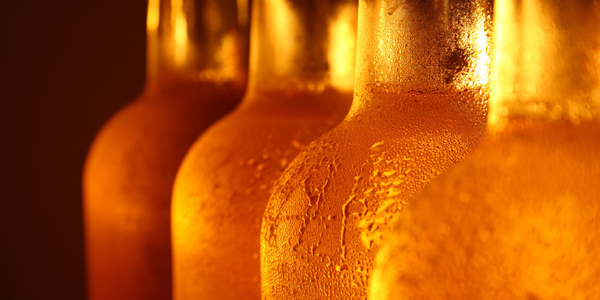 Truly celebrate the life of your loved one by inviting friends and family to raise a glass to their memory. Or if wine was their thing, a personalized oak barrel that dispenses boxed wine will provide a brilliant and memorable centerpiece to the after party or reception.
29. Sandwich Bar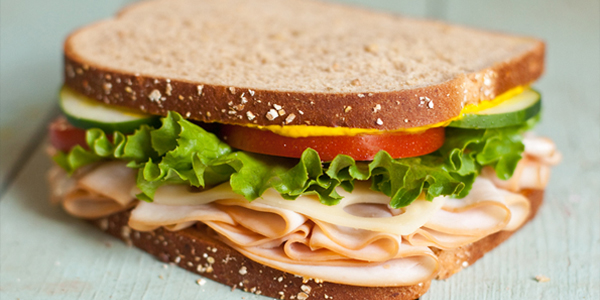 Sandwiches are delicious and easy to make, and relatively affordable. Invite guests to stay after the service and share stories and memories during the memorial reception with a build-your-own-sandwich bar.
Tip: Use these elegant 3-tier serving trays to create a sandwich buffet
30. Buffet Reception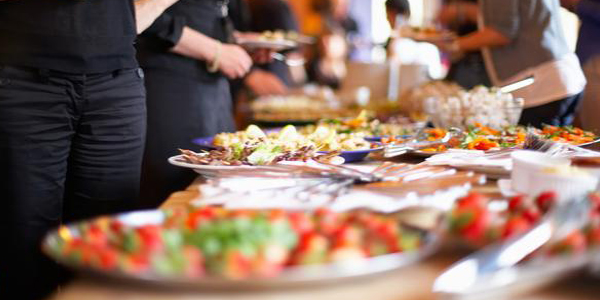 Buffets help keep the costs down, while still affording attendees the opportunity to share a meal together and continue to process grief, encourage the family, and share memories. You can also incorporate a buffet into the decorating scheme by asking attendees to bring dishes in an ethnic or party theme.
31. Make Beads from Funeral Flowers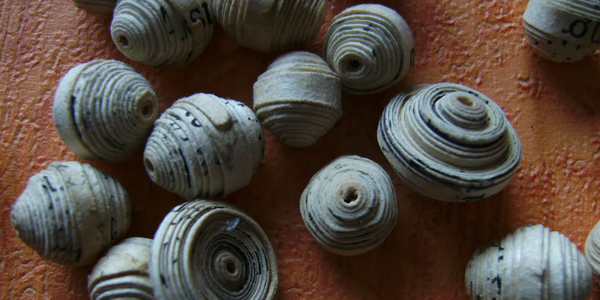 Upcycle the funeral flowers by making them into beads for memorial jewelry. Step-by-step instructions here.
32. Treasure Hunt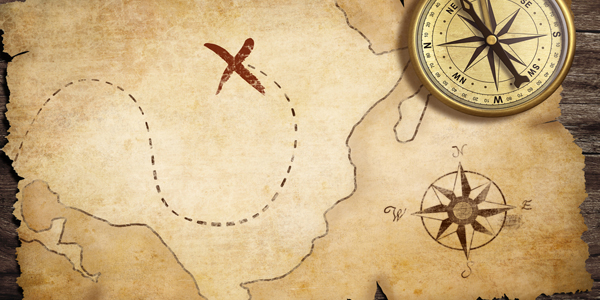 Creative Funeral Ideas has an easy guide to creating a treasure hunt memorial, which celebrates highlights from the deceased's life while getting everyone up and out of pews or chairs and into the great outdoors. Great for honoring someone who loved to hike.
33. Viking-Style Sendoff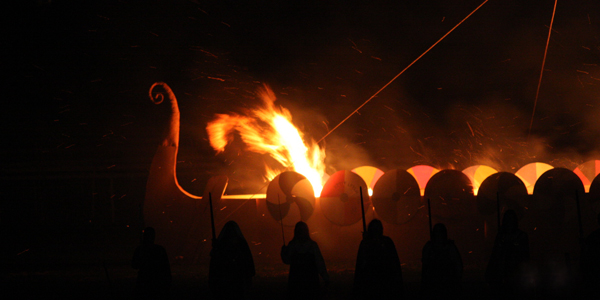 In the modern day and age, a Viking-style funeral will only work using cremated remains, due to burial regulations for full-body funerals. But there is little to stop you from a water scattering of ashes via a Viking funeral pyre, or simply having a funeral pyre ship as a memorial after the burial. Here are some tips for a successful Viking-style sendoff.
34. Get Social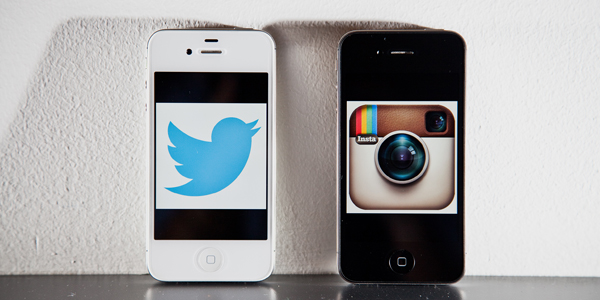 Was the deceased active on social media? Have attendees live-Tweet, #hashtag their Instagram photos, or post photos and messages from the service directly onto a memorialized Facebook page. This is a simple way to allow guests to participate and interact with the memory of your loved one.
(Visited 221,149 times, 175 visits today)