Your loved one was special. Because of who they are and what they meant to you, they are worthy of the very best commemorations, memorials, and tributes.
So here are seven of the very best memorial ideas for deceased loved ones.
7 Best Memorial Ideas
Our website is supported by our users. We sometimes earn a commission when you click through the affiliate links on our website. See our privacy policy & disclosures for more information.
1. Personalize a Memorial Bird Feeder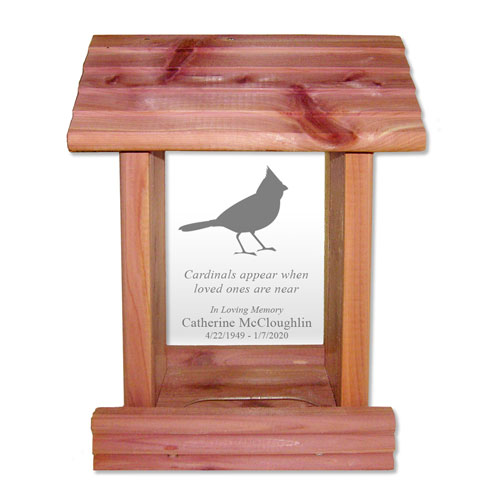 This has been a popular memorial idea for many years. A bird feeder is a surprisingly fitting memorial that anyone can appreciate.
This memorial bird feeder is a great idea for many reasons. It's personalized with the person's name and dates; it draws wildlife close in so you can watch; it's not another junky item to take up space on a mantle or bookshelf; and it's uniquely life-affirming.
Shop all designs here.
2. Commission an Heirloom Portrait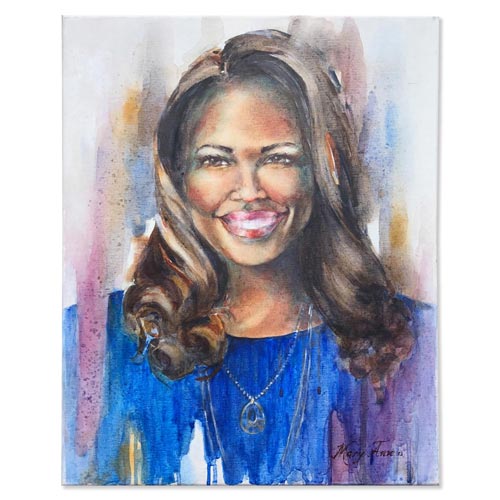 In our contemporary era of such readily accessible photography, fine art portraits are making a comeback. A talented artist can capture your loved one's personality in a way that is unique, a way that no single photograph ever can. (And I say this as the husband of an amazing photographer.)
Commission an artist (like my friend Mary Ann, who created the painting shown above) to paint your loved one's portrait. It will be a deeply cherished family heirloom that pays a rich tribute to your loved one.
3. Subtly Display Their Remains in a Memorial Plaque Urn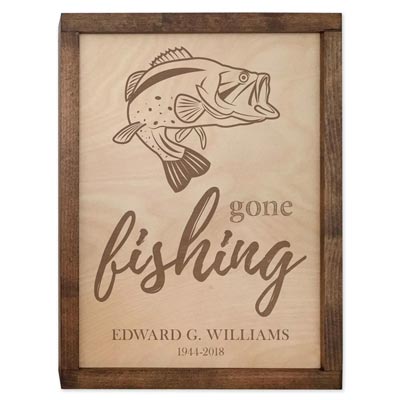 If your loved one was cremated, you'll want to honor their memory with a beautiful and fitting cremation urn to hold their ashes.
There are thousands upon thousands of options, so we'll just highlight one here: The Memorial Plaque Cremation Urn from Urns Northwest.
This series features an array of personalized memorial plaque designs which include personalization of your loved one's name and more. There's the "Gone Fishing" urn, above, plus many additional themes including dragonflies, lovebirds, hunting, bicycles, and much more.
What makes this urn stand out, though, is that it isn't just a memorial decor piece. It actually holds the full amount (over 200 cubic inches) of cremated remains behind the front panel of the plaque, meaning that you can display the cremation urn in an unobtrusive and unexpected way.
Shop the collection here.
4. Tell Their Story in a Custom Memorial Comic Book
Comic books have been popular for generations, and even more so now with the rise of "universe"-based movie franchises. But it all started with the original comics – short stories with colorful art and snappy dialogue.
If your loved one was into comics, consider this idea. Have the artists at Make Me A Comic create a hand-drawn, fully customized comic book that tells the story of your departed loved one's life. They'll take your stories, notes, and photographs, and turn it into a beautiful work of pop art.
It's a wonderfully unique tribute.
5. Make a Memory Jar
The "Memory Jar" is a great idea because it helps you collect and save all the precious stories and memories you have of your loved one.
Get a jar like this one, write out your favorite memories on small cards, and fill it up. You can also ask friends and family members to contribute; this can be done by social media, email, or at the funeral service.
Here's a nice guide to help you get the most out of making a memory jar.
6. Wear Signature or Fingerprint Memorial Jewelry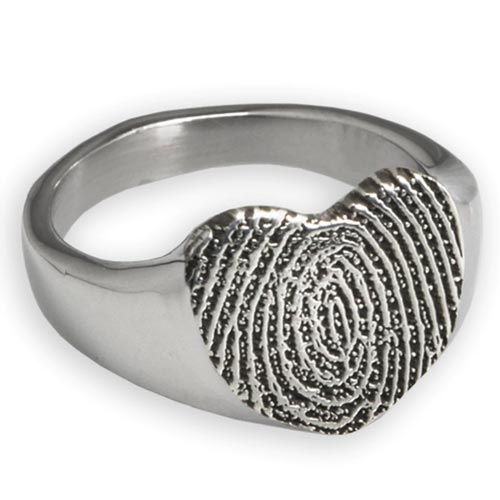 If you're looking for a popular yet very personal tribute idea, memorial jewelry is perhaps the most popular of all.
For cute, inexpensive memorial jewelry, you'll find the biggest selection by far at Amazon.
If you want something a little more unique, consider customizing a jewelry piece in memory of your loved one. You can get their name and dates etched onto a wide array of necklaces, rings, and bracelets. But for something even more personal, go for jewelry with an etching of their fingerprint or signature.
Here's even more: 50+ Best Cremation Jewelry Memorials.
7. Make Their Favorite Recipe Into a Family Heirloom Cutting Board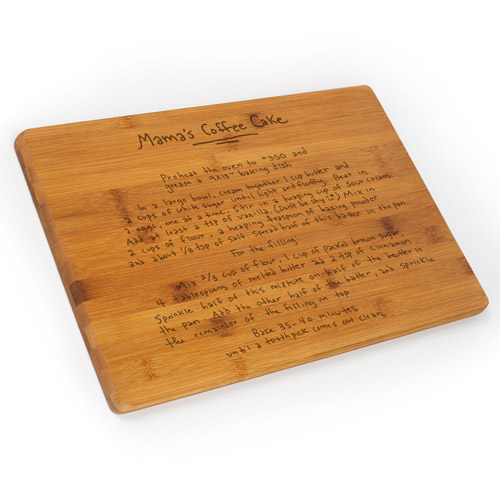 Was grandma known for her famous cookies, or did Dad love to whip up his amazing Chicken Parmesan? Turn that recipe into a treasured family heirloom by capturing their hand-written recipe on a custom memorial cutting board.
And it doesn't have to be a recipe, either – you can etch their handwriting from a note, or have "In Loving Memory" engraved over their signature. This is a great memorial idea to remember and treasure all those moments the family shared around a home-cooked meal.
More Meaningful Memorial Ideas
Those were seven of the very best memorials to honor deceased loved ones, but they're not the only great ideas – not by a long shot.
You can cherish and pay homage to your loved one's memory in so many different ways. Here are some more popular ideas that just barely missed the cut for our "best of" list:
Create a free memorial website as a space to remember your loved one's amazing life
Get a memorial tattoo
Put together a memorial scrapbook
Make a memory pillow from their favorite shirt
Make a memorial quilt from your loved one's clothing
Customize a memorial plaque with their name or a meaningful quote
Start a memorial garden in their memory
Create a Memorial Wall
Continue their legacy of "giving back" to the community by volunteering at their organization of choice, giving blood, donating to a meaningful charity or cause, etc
Read Next: 35 Ways to Remember a Loved One Who Has Died
Pin It