When you plant a tree in memory of someone who has died, you create a living legacy that honors their life. This is a beautiful tribute that can also be a meaningful memorial gift, a "living memorial."
5 Easy Ways to Plant a Tree In Memory
Our website is supported by our users. We sometimes earn a commission when you click through the affiliate links on our website. Learn more here.
1. Do it yourself: Plant a tree seed or sapling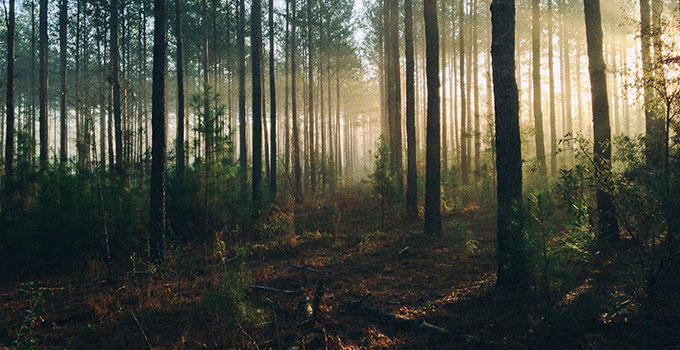 There is something therapeutic about work. Starting, concentrating on, and completing a task – especially one with a purpose – is a great way to help work your way into the grieving process.
Planting a tree from a seed or sapling (bare root tree) isn't particularly difficult, but it does take a little physical activity, a little knowledge or learning, and patience. The effort is certainly worth it when you see the tree you planted in honor of a loved one growing and thriving.
Choose a tree seed or sapling
Select a location on your property
Wait for the right season (during the dormant season for your tree type)
Gather tools and supplies (gloves, shovel, stake and rope to support the tree)
Dig a hole 2-3 times wider than the root ball, and just as deep as the root ball
Ensure the root ball is "flared" (brush the roots outward and remove excess dirt)
Plant so that the top of the root ball is even with the surrounding earth level
Straighten the tree vertically and fill the hole, packing the soil gently yet firmly
If you need to stake the tree, use three stakes
Add mulch around the base of the tree
One last option is to grow a smaller indoor plant, such as a bonsai tree.
2. Share the love: Offer tree keepsakes at the memorial service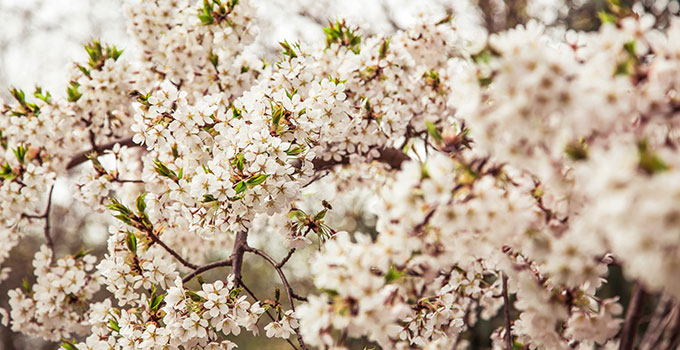 A small token handed out at the service shows your appreciation for the attendance of friends and family. This simple gesture is often something that will remind each attendee of the departed loved one.
Popular tokens include ideas like a heart shaped pewter pocket charm for a dear sweetheart, a custom engraved memorial bottle opener for the wine connoisseur, or a shamrock charm for those of Irish heritage.
You can also give out something that can be planted, to grow and bloom as a "living memorial" to your loved one. We have tons of suggestions for what to give out at a memorial service. Some of the most popular involve the planting of beautiful trees or flowers.
Check out these Blooming Remembrance Bookmarks, these Blooming Seed Bombs, these Eco-Tree Seedlings, these Forget-Me-Not Seed Packets, or these blank Proterra Seed Envelopes which you can fill with your choice of seeds and personalize by hand, in your printer, or by a stamp.
3. Gift a memorial tree: Order a tree planted where it's needed most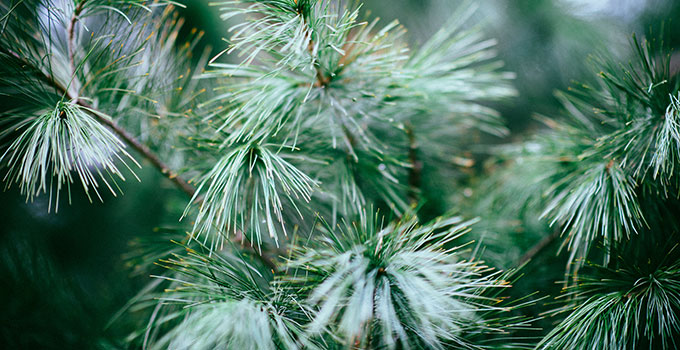 Trees for a Change is an amazing organization that will plant trees in the forest where they are most needed.
These memorial trees are planted in U.S. National Forests in places specifically identified by the Forest Service. The newly planted trees replace ones destroyed by wildfire, disease or insects.
This is a great thing to do in honor of your loved one's memory, or to send as a sympathy gift.
I spoke with the company's founder and "Tree Lover-in-Chief," Kim, and she was keen to mention that "Dedicating a tree as a memorial gift is a thoughtful, lasting and affordable alternative to sympathy flowers. It's a really caring way to express your sympathy and allow the memory of someone special to live on."
There are several ways to order a memorial tree or even a grove, and you can look up more information and photos listed by the memorial recipient's name in the online registry.
4. Tree urns: Plant a tree with cremated ashes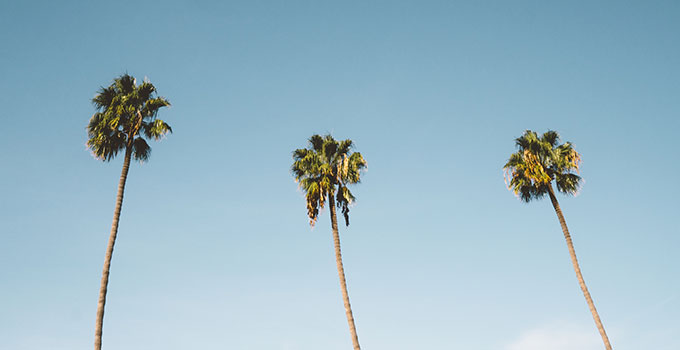 You've may have heard about planting ashes to grow a tree. It's not just a novelty – it's a real thing! We've been offering these on our retail store for nearly a decade, with great success.
However, it's still a new and perhaps strange idea to many, so here is the lowdown on our memorial tree urns.
Tree urns are biodegradable ceramic-based vessels that hold a small amount of ashes. (35 cubic inches, proportionally equivalent of about 35 lbs of pre-cremated body weight.)
The materials used in the urn itself include a proprietary blend of ingredients that actually use the remains to help the tree grow strong and healthy. The lid to the urn has a small hatch for tree seeds, of which you can choose one of over a dozen varieties that we offer or you can choose your own seeds.
Complete instructions are included but the gist of it is is this:
Put the remains in the urn
Prep the seeds (if necessary), and
Plant it.
Fairly simple!
These memorial tree urns are a very special way to pay tribute to your loved one's memory through the growth of a memorial tree. See them here.
5. Gifting: Send a tree to a loved one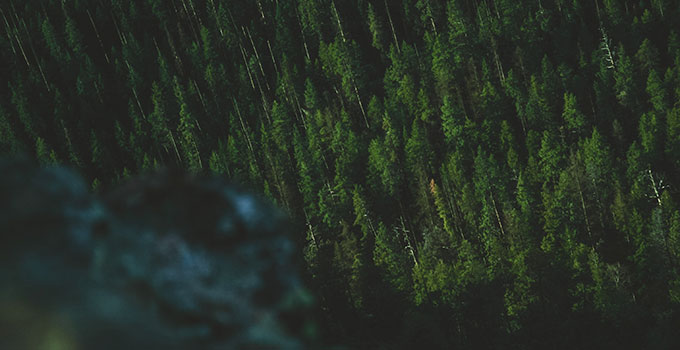 As noted above, after a death many people will give or receive funeral flowers, which look wonderful for a few days or weeks and then whither and die.
You can help avoid this depressing reminder of mortality by giving, instead of flowers, something they can grow: a memorial tree.
Whether this is seeds, saplings, or a potted plant is up to you. Note that this will be something to care for, so you may want to really consider the recipient and everything they're going through before giving a gift that requires care.
Alternatively, you can have a memorial tree planted in their loved one's honor in a national forest, and they'll get a certificate and GPS coordinates. And no guilt over a withering tree or plant.
10 Reasons to Plant a Memorial Tree
There are many reasons to give or plant a tree in remembrance of a loved one:
New trees are good for the environment in general
Trees planted in devastated forest areas help restore our national forests
Trees greatly benefit the local wildlife
The tree is a symbol of life and hope
A tree planted in memory of someone is more than just a symbol; it's real
As a gift, this is not a trinket that someone will feel obligated to keep
Memorial trees are not like funeral flowers, which will quickly fade and die
Planting a tree in memory is generally more affordable than flowers
You can send a card or plaque directly to the recipient's home
Planting a tree (or having one planted) is fun!
With all the benefits and symbolism of planting a tree in memory of someone, you can see why is a very good choice to send as a sympathy gift.
Best Memorial Tree Planting Service
Our favorite way to plant a tree in memory is through Trees for a Change.
Now you should know that we are an affiliate of Trees for a Change, which means that we might get a commission (at no cost to you) if you decide to have trees planted through them on our recommendation. That's how we keep the information you are reading free to you.
But perhaps more importantly, we had been recommending their trees for nearly two years before they reached out and asked us to join their partnership program. We recommend them because they're the real deal. As you read on you'll find out for yourself what makes this organization such a great choice.
Trees for a Change is a company with the mission to "provide thoughtful, meaningful gifts that live on to restore fire devastated National Forests."
This means that when you plant a memorial tree through them, they will plant a tree in honor of the chosen person's memory.
They will do this in an area where it can do the most good, and they will make sure the tree keeps growing for future generations to enjoy.
But what does the recipient actually get? Let's take a look.
Memorial Tree Gifts
When you have a tree planted in memory of someone, the recipient of the memory tree gift (usually the family of the deceased) receives a different kind of gift.
Instead of flowers (which wilt and die) or food (of which they will get plenty) or useless trinkets, the family gets something of greater value: the comfort of knowing that you care.
Here's how it works:
You order a memorial tree gift
They will send a certificate and/or card to you (or the recipient, your choice)
The tree gets planted in partnership with the Forest Service experts in the area most needed
Trees for a Change lists photos, maps, and other info regarding the tree online for the recipient to view
The Forest Service cares for and maintains the tree, ensuring that it grows into a living tribute in honor of your loved one, all while helping restore the forests to their natural beauty
This is the certificate and card for the recipient: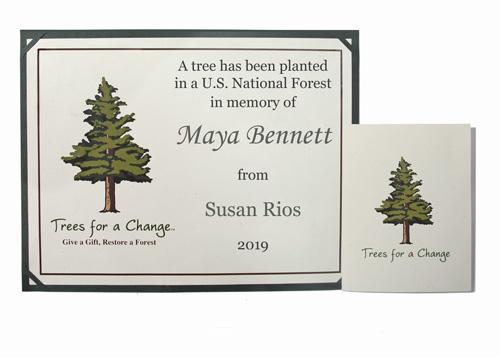 So the recipient will receive a card and/or certificate, plus the information regarding where it is planted along with access to photos and maps. The actual tree will be planted in the spring in memory of the person of your choice.
You can get a memorial tree gift with certificate here.
Planting a Tree in a National Forest
Trees for a Change works directly with the U.S. National Forest Service to plant the memory trees.
Since the Forest Service are the experts tasked with caring for our nation's forests, they are the ones who choose the location and tree type. They are also the ones who actually physically plant the trees.
Because of this, you won't get to choose exactly where the tree gets planted. And that's ok, because one of the main ideas behind this gift is to do good in memory of your loved one. They will make sure that your tree planting does the most good and makes the biggest difference.
Memorial trees, as with most trees, are planted in the spring. Some can be planted in the fall, but spring is most common. Depending on when you order your memorial tree gift, it may take a while for the next planting season to come around. No matter when you order, it will definitely be planted by the following spring.
They will plant your tree (or grove of trees) in a protected area, designated for restoration. This means that your tree won't be cut down for logging or pulp. It will grow, live, last, and endure as the forest's pre-wildfire beauty is restored.
Also, it is important to note that these trees are planted in addition to the ones normally planted by the Forest Service.
In other words, if you didn't order it, it wouldn't be planted. Your gift makes a difference.
Living Memorials that Endure
When you plant a tree in memory of someone who has died, it grows to stand as a "living memorial." It's a way to honor someone by emphasizing life. It's a way to give back to the earth which by God's grace sustains us.
And it is a memorial that literally lives on.
Your memorial tree will live on in the national forest. Most pine trees live a minimum of 100 years, up to even 1,000 years. Douglas fir trees can live up to 700 years. Other types of trees planted in memory in the national forests range from 150 years on up.
This is an enduring legacy, one that improves the climate, aids the environment, and provides food and shelter for animals. It also reduces flooding and helps restore devastated forests to their natural beauty.
A very good gift indeed.
Choose your memorial tree gift here.