Last Updated on February 10, 2022
This guest post is by Anthony Martin, owner & CEO of Choice Mutual, an independant nationwide agency specializing in final expense and burial insurance.
You might not have realized this, but once you turned 50, you began to receive targeted offers for burial insurance. It does not matter where you go or what you do, companies will forever find a way to get their burial insurance ads in front of you. Whether you like it or not, they will do so for the rest of your life. They'll use the TV, they will send you direct mail pieces that hit your mailbox multiple times per week, and there are thousands of online articles and paid ads that mysteriously follow you around online.
Perhaps you have thought to yourself "what's the scoop on burial insurance anyways?" Unfortunately, there are far too many "sources" online that attempt to explain what burial insurance is and how it works. Essentially, the online market is flooded with opinion pieces about a subject matter the authors really know nothing about.
Sadly, this leaves you, the end user, struggling for clarity on this topic. If you wanted information on how to play basketball, you would ideally consult with an NBA player since they are obviously a very qualified and credible source. In a similar fashion, it only makes sense to consult with a burial insurance expert if you are truly doing your due diligence on this subject.
To that end, this article will go over everything you could ever want or need to know about burial insurance. Moreover, you are getting information from an expert source intimately familiar with burial insurance. As owner and CEO of Choice Mutual, I'm writing to give you an inside take on everything related to this product. You will learn exactly what burial insurance is, how it works, what options you have, and how you can find the best policy.
What Is Burial Insurance Anyways?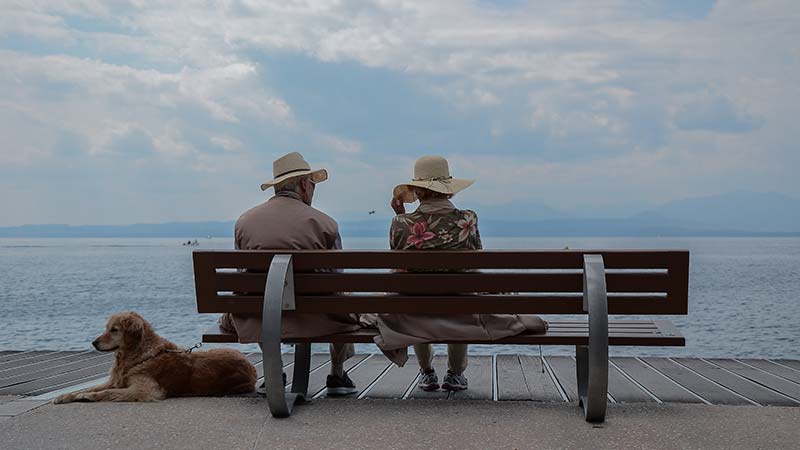 First and foremost, burial insurance is simply a marketing term. You may also hear burial insurance referred to as "final expense insurance" or "funeral insurance" – all marketing terms that mean the same thing. Over the years, insurance companies and marketers alike began using this term as a way of describing the product. The goal was to help consumers understand its purpose. Ultimately, it's all a form of life insurance.
It does not matter what kind of end of life service you prefer. Whether you want be buried or cremated, have an extravagant service or nothing at all, there will be a balance due. With that, every service provider accepts cash. When you pass away, there are two questions that will be asked:
What kind of services did you prefer?
How will these funeral expenses be paid for?
At the end of the day, a final expense life insurance policy provides the necessary money to ensure your family does not have to come out of their own pocket to pay off your funeral expenses. These life insurance policies pay cash, very quickly, directy to your beneficiary. This gives them the money to pay for your services.
Another important topic not necessarily discussed here is the extreme value in documenting a funeral plan. In addition to ensuring your funeral is paid for, you should create a plan about what kind of service you would like to have. This is a great funeral planning website for help with that, and you can also browse the extensive resources on this site.
Funeral Insurance Is Different In A Good Way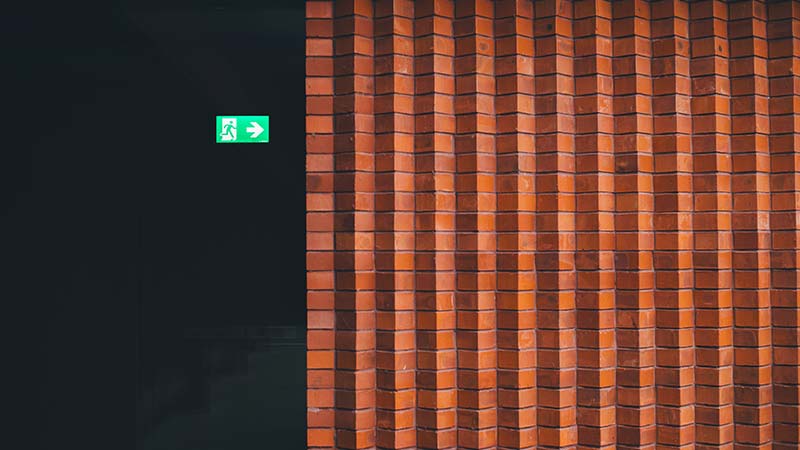 Final expense plans are always a simplified issue whole life insurance policy. They are not term life insurance plans that expire at age 80. Be careful because some companies will attempt to sell you temporary life insurance plans, but it will be marketed as funeral insurance.
Being simplified issue merely means the insurance company does not require physical or medical exams to qualify. Generally, there are just a few health questions.
Being whole life policies, they are incredibly easy to understand. There is no fine print anywhere that you need to be leery of. For the most part, the basic details of a burial insurance plan can be described with the following sentences.
They never expire due to age. They last forever.
The price per month is fixed for life, and cannot increase for any reason.
The benefits can't decrease for any reason.
How Exactly They Are Different
The insurance companies designed these policies with the end in mind. They knew that the vast majority of their applicants would be seniors. In addition, they are well aware of the fact that it's only natural to develop health issues with age. With this in mind, burial insurance policies are extremely unique in two major ways.
The face value minimums are very low. You can literally buy as little as $1,000 in protection. They realize some people prefer cremation which is why they go so low. Most traditional life insurance policies force you to buy no less than $25,000 in coverage.
The underwriting is incredibly (this cannot be overstated) relaxed. Everyone is able to qualify regardless of their health.
If you were to attempt to purchase a traditional life insurance policy, you would have to buy much more coverage than you need, and you wouldn't qualify if you deal with any major medical problems. In essence, this is why these final expense policies were created. They enable a person, in good health or not, to buy just enough coverage needed to ensure their cremation or burial costs are taken care of.
Your Choices
By and large, you have two main choices. You can either apply for a final expense life insurance plan that has underwriting (health questions), or you can apply for one that does not. Any policy with health questions is called guaranteed acceptance life insurance. At first, this may sound ultra appealing, but don't be fooled. They are not for everyone. We will touch on why we say this, but first lets discuss your options when applying for a policy with health questions.
For underwritten burial insurance, there are usually three different plans you can qualify for with each company. Technically, some insurance companies have only two options, but the most common number is three. Which one, if any, that you can qualify for is based entirely on your health. Every insurer will ask you their health questions (different with all of them), and they will electronically analyze your prescription history as a way of verifying your health status.
Below are the three options that most companies have.
Level
A level benefit is the best possible rating you could receive. This will give you access to the insurance company's lowest possible rate. In addition, your policy will protect you from day one. There would be no waiting period of any kind if you are approved for a level death benefit.
Graded
With this option, the insurance company views your health profile as more risky. As a consequence, they will charge you anywhere from 15-40% more money, and impose a graded payout of benefits during the first two years. In effect, you are partially protected immediately, but not completely.
In general, most "graded" plans pay out 30-40% of the benefit during the first year of the policy. During the second year, they would pay out 70-80%. After a full two years has passed, they will pay out 100% of your benefit for life.
Modified
This plan is typically for those who have had some very serious recent medical issues. Usually events like heart attacks, strokes, or cancer within the last year are common reasons why someone might be approved for a "modified" plan. With this plan, the insurance company charges 15-50% more on your premiums, and imposes a full two year waiting period. Basically, if you pass away during this time, the insurer will not pay out the benefit of your policy. Instead, they will refund 110% of your money. However, if you were to pass away from an accident, they would pay out the full benefit amount.
At first, many people gawk at the idea of not being protected immediately, and choose to forgo this option because of that. Truthfully, there are some health situations where it's impossible to avoid a waiting period. In addition, these plans are almost like a forced savings account during the first two years. Also, no bank CD will ever give you 10% interest on your money. In the end, if your health warrants a modified plan, it's still a great deal even though it does not protect you immediately. Not to mention, after you have lived two years, which most do, you are fully protected.
One more: Guaranteed Issue Burial Insurance
As mentioned earlier, these are plans that have no health questions. In addition, they do not check your medical history in any way. The insurance company guarantees they will issue you a policy. There are many insurers that offer these plans, and the only difference is what they charge.
Not surprisingly, these policies come with two major drawbacks you need to be aware of: The premiums are higher because they are not doing any sort of underwriting, and there is always a mandatory two year waiting period.
Summary:
These plans are good for some people and totally necessary in some situations. However, the vast majority of applicants are better off applying for a policy that has underwriting. Most people can easily qualify for a plan that comes with immediate coverage and a much lower monthly premium.
Again, there are some cases where a guaranteed issue plan is appropriate. Essentially, this option should only be exercised when you have exhausted all attempts at getting a burial insurance policy that has underwriting. In that case, a guaranteed acceptance plan is the last resort, and thankfully it's there for that reason. Just make sure you always try for a plan with health questions first. You stand to save a lot money.
How To Find The Best Burial Insurance Policy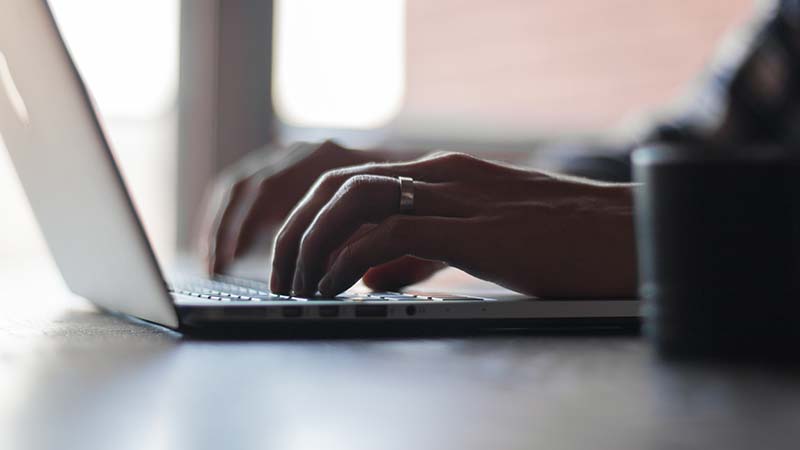 For those searching for a final expense policy, this is the burning question. Fortunately, the process to find and secure the best and most affordable policy is incredibly simple. But first, it's vital we clearly define exact what constitutes the "best policy".
The best burial insurance policy is one that costs the least amount of money and protects you as soon as possible.
Most articles online will have you believe that "the best" is determined by an insurance company's A.M. Best rating, their time in business, their annual revenue, and their notoriety via advertising. By those standards alone, everyone would greatly over pay and rarely have immediate protection. Consider this question: Assuming both insurers are reputable, would you rather pay company A far a much higher premium when Company B offers the exact same thing for much less?
Here's the deal with insurance companies.
There are literally hundreds of them that you have never once heard of. Furthermore, you have never heard of them because they don't spend millions to be on TV, billboards, or to be in every magazine across the nation. However, this does not mean they are any less qualified or trustworthy than the companies that do all that advertising. In fact, there are tons of insurance companies that have been in business longer, have far better financials and ratings compared to some of the insurers that do advertise on mass scale.
So what's the bottom line?
The bottom line is this. There is a 98% that your cheapest burial insurance policy will be from an insurance company you aren't familiar with. They can still be trusted, and you can absolutely count on them to pay your claim whenever you should pass away. In addition to spending less money for the insurance, there is a really great chance that you will not have to suffer through an unnecessary waiting period because you went with them versus a company you saw on TV.
You are probably wondering how you find these mysterious insurance companies. We are one step ahead of you. In addition, this is also the answer to the original question of how you find the best policy altogether:
To find which insurance company is going to give you the best deal, you need to utilize the services of highly experienced independent agency that has free access to dozens of different insurance companies. In the end, an independent broker will shop and compare prices for you to determine which insurer on the market will offer you the best deal. It's that simple.
By leaning on an independent agency for their expertise, you tap into their knowledge of how each insurer underwrites, so they can calculate which one is best for you given all your health conditions. For example, at Choice Mutual we have assisted seniors find affordable burial insurance plans for the last six years. Because of our vast experience, we know how each insurer underwrites. This enables us to quickly determine which carriers would accept all your health conditions. Then, it's just a matter of sorting the quotes by price to see which one has the lowest monthly payment.
No matter what, working with an experienced qualified agency with multiple insurance companies is the single greatest thing you can do to secure the best burial insurance policy. It's really not something you can figure out on your own. In a similar way, you rely on your doctor or lawyer for their expertise rather than attempt to solve your own legal or health problems. Well, it's the same with burial insurance. You lean on your agency to help you find the best plan possible.
Final Thoughts And General Tips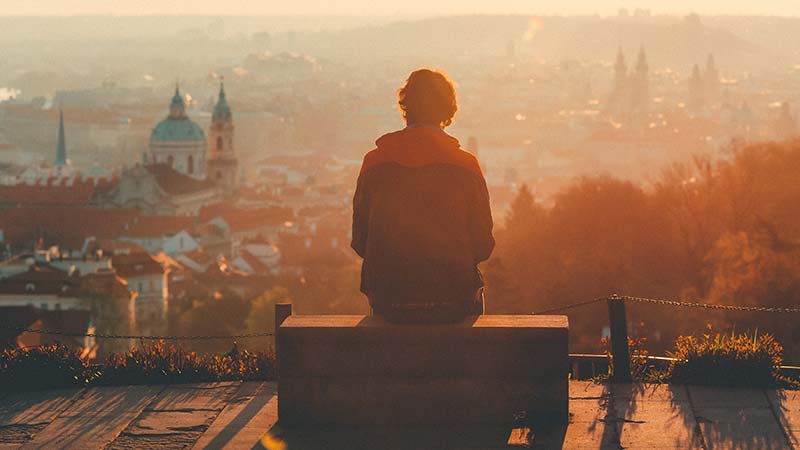 If you have decided that you need a funeral insurance plan, here is a list of helpful tips and tricks to assist you along the way. Above all else, make sure you move on this quickly once you have made the decision that you want to be protected. Your final expense policy will never be cheaper than it is today. Not to mention, if you are currently without protection, your family is at risk.
Mind Your Budget
This should go without saying, but it's all too important to not touch on. Burial insurance is no different than car insurance or home insurance. You are only protected as long as you make your payments. With a burial insurance plan, you will have it for the rest of your life, so make sure you choose a payment that is totally comfortable with your budget.
If your budget is tight, then only buy just enough coverage to pay for what you want to have done. You can check with the cost comparison site Parting to see what funeral providers are charging in your local area. This will help you determine how much coverage you would need to buy.
No matter what, do not bite off more than you think you can chew. The rule of thumb is, if you are in doubt about whether or not your budget can handle the monthly payments, it's too expensive. In that case, buy less coverage to reduce the monthly payment. You need to be totally sure you can afford your payments.
Avoid Burial Insurance Offers By Mail And TV
Any plan that allows you to buy through the mail or by calling in on a TV ad is probably not going to be your best option. These plans are almost always guaranteed issue life insurance policies. As we discussed, these are not suitable for the majority if people. Popular companies like AARP, Colonial Penn, and Globe Life all sell most of their insurance through these channels. In most cases, these companies can offer their life insurance products at much higher prices because they rely on their name recognition to hook you.
Qualify An Agency Before You Allow Them To Help You
If you follow our advice on how to get the best policy, all you have to do is find the agency that is going to help you. Before you lend your trust to a brokerage, you should take steps to ensure they are reputable and qualified to assist you. Here are some things you can do as a background check on them:
You can check to see their BBB rating and to see whether they are accredited or not.
Check your state's department of insurance website to ensure they are licensed and appointed with multiple insurance companies.
Verify they are a real company by checking out their Facebook and Linkedin Any serious company will have both of these complete.
Ultimately, burial insurance is a wonderful product that can provide you with instant peace of mind. If you need a product like this, please heed the warnings in this article to ensure you don't get taken advantage of or over-pay.
Anthony Martin
Owner & CEO
Choice Mutual
1-855-362-LIFE
Pin this post: