Just one generation ago, traditional funerals were still the norm. The tradition, as it were.
But things changed.
Nowadays, families choose cremation over 50% of the time. Everyone wants to have a "Celebration of Life," not a funeral. Throw a party. Dress casual. Eat, drink, and be merry. Don't cry for me when I'm gone.
And just like that, a new normal came to be.
Which, interestingly, makes the traditional funeral service something of a novelty.
If you want to break the mold, consider having a traditional funeral.
What Does a Traditional Funeral Service Look Like?
Traditional funerals feature many if not all of the following elements:
Traditional Funeral Service Order
A traditional Order of Service will include several if not many of these elements in the funeral program:
Prelude music. Instrumental and typically of a classical feel, often piano versions of hymns.
Welcome & Opening Prayer. This is done by the officiant, typically a pastor or priest.
Congregational Singing. A hymn or two sung by those who have gathered.
Scripture Readings & Prayers. Most traditional funerals are religious and will feature prayers and Scripture passages that emphasize life, death, and the resurrection.
Funeral Sermon. The clergy member will give a brief sermon directing mourners to the hope of heaven.
Eulogy. A tribute speech in honor of the decedent which tells their life story and provides a picture of who they were, what they loved and valued, and describes the legacy they left behind. Usually given by a family member or very close friend.
Additional Tributes. This is an opportunity for others to say a few words or tell a meaningful story about the departed. In a traditional funeral, these tributes are arranged ahead of time and intentionally kept very short to keep the flow of the service moving along. Sometimes the obituary is read.
Viewing & Farewells. For an open-casket funeral, there is often a time during the service for mourners to come up to the casket, see their loved one for the last time, and say their goodbyes.
Closing Remarks. The service will be brought to a close with a prayer, a benediction, and any instructions needed regarding the committal or reception.
Recessional. The pallbearers will remove the casket and carry it to the hearse, where it will be taken to the grave site for burial or to the crematorium for cremation.
Read more: How to Arrange a Funeral Order of Service
Traditional Funeral Rituals & Customs
Here are some of the most common features in traditional funerals.
Burial
Traditional funerals typically involve a casket followed by a burial. However, with cremation becoming more popular and affordable, it is not uncommon for families to hold a typical funeral followed by a cremation in place of burial.
Here's what you you need to know about your final disposition options.
Open Casket
Nearly all traditional services will feature an open casket at some point. Often, the casket is open during the funeral service, with a time for family and friends to walk by and pay their final respects.
But sometimes the family prefers a closed casket. This may be because of the condition of the body due to accident or disease. Or they might choose to leave the lid closed out of sensitivity to others who are uncomfortable at the idea.
Even if the casket is closed during the funeral service itself, there are other opportunities for an open casket. This may be at a viewing that takes place the day before or earlier on the day of the funeral. Or the casket may be opened at the committal (burial) service.
Music
Nearly all funerals include music. Traditional funeral services are often held at church and will typically include hymns sung by the congregation.
Additionally, there is prelude and postlude music, as well as special solos, instrumental music during a time of reflection, or songs played over a slideshow or video montage.
More: 21 Traditional Funeral Songs to Honor Your Loved One
Scriptures & Other Readings
Because the customary funeral is rooted in the Christian tradition, most services include Scripture readings and a brief sermon or exhortation.
For non religious funerals, there are plenty of popular material for meaningful readings.
Flowers
Flowers were originally used at funerals to help mask the odor of physical decay. Thankfully due to modern preservation techniques we do not need to worry about that as much as in past times. Yet flowers remain as a funeral tradition.
The beauty and fragility of flowers conveys something of a picture of life and death. Plus they are a wonderful way to decorate the space as mourners prepare to honor the life of the departed.
Learn more about funeral flowers, or what to ask for in lieu of flowers.
Food
No funeral would be complete without a reception. And at a reception, you will always find food. Whether it is a potluck, catered, or dessert only, people have a natural desire to gather together over a meal to comfort one another, reminisce, and share stories of sweet memories.
How long do traditional funerals last?
A traditional funeral service will typically last about an hour. The committal service adds another 20 minutes, plus driving time, and most people stay at a reception for about an hour. Most attendees can expect to stay for about two hours.
Additionally, there can be a viewing or visitation prior to the service, and cleanup or a post-reception gathering afterwards. Family and close friends should expect to spend much of the day involved in funeral-related activities.
How much do traditional funerals cost?
A traditional funeral can cost $6,000 to $12,000.
The high end would include renting the funeral home facilities for the service, a premium casket, ideal cemetery plot location with a significant headstone, catering the reception, and more.
The low end might involve having the service and a potluck reception at your church, a simple casket and standard burial plot location and grave marker.
Learn more about funeral costs and what to expect.
Traditional Funerals vs. Celebration of Life (Comparison)
The table below isn't intended to provide a rigid structure to either type of service, as families still choose what they want included in their loved one's memorial.
A traditional funeral, memorial service, or celebration of life can include or exclude any number of the features listed below in either category.
For instance, someone might choose a traditional funeral with a rented casket, then have a natural burial wrapped only in a shroud. Or a religious person might prefer the celebration of life approach, while a non-religious person is drawn to the feel of a traditional service.
So with that caveat, here are the features you will typically see at a traditional funeral vs a celebration of life.
For more information of the differences between these two services, check out our guide here.
Traditional Funerals & Grief
We'll close with one insight that could be helpful.
Views on the grieving process have changed over the years. There can be a concern that the old ways encourage people to stuff their emotions, put on a stiff upper lip, and go through the motions in the formal funeral process. This can lead to the idea that a more informal celebration can be healthier and more genuine.
However, there is danger there as well. If the goal is to celebrate, party, and "shed no tear for me but raise a glass," what do you do with tumultuous emotions that come with the death of a loved one? Perhaps the life celebration model encourages people to stuff their emotions as well.
Whatever type of service you choose, I would humbly suggest that you highlight the importance of healthy grief.
A fun life celebration memorial might be just the thing, and allow sad and happy tears to mingle as you remember your loved one. Or perhaps you might appreciate the structure of a traditional funeral, with the somber, mournful tone and activities appropriately reflecting what you feel as you grieve your beloved.
The way you memorialize your loved one is a healthy step on the path to grieving well. Bear in mind that healing through grief takes time, so don't rush the process by trying to celebrate when you don't feel that you can.
That's why traditional funerals are the way they are, to provide support and structure and comfort as you mourn.
Read next: The 10 Types of Funeral Services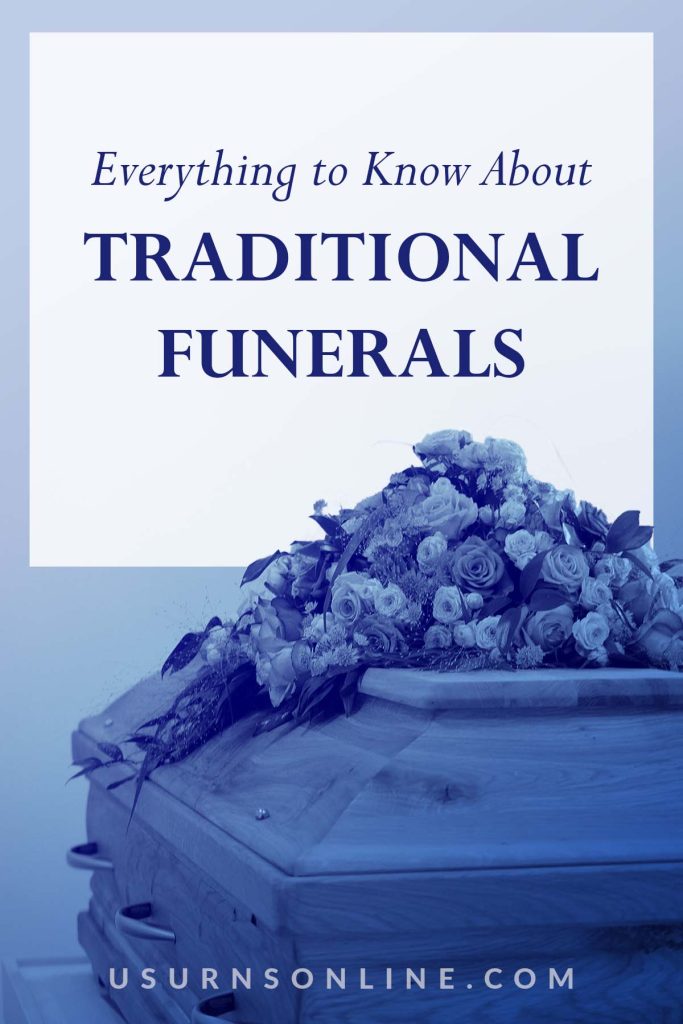 Daniel has been working in the funeral industry since 2010, speaking directly to grieving families as they made funeral arrangements.
He began researching and publishing funeral articles on this website as part of his role as product and marketing manager at Urns Northwest.
Having written hundreds of articles and growing the site to multiple millions of views per year, Daniel continues to write while providing editorial oversight for US Urns Online's content team.