It's just a dog, why can't we just put him in the ground?
It's often that our pets, whether they be dogs or cats, lizards or horses – or even the adorable snake – are more than just pets. Often pets become part of the family. They hold special memories, and are right there beside you, through some tough times and some very beautiful moments. Memorializing this passage of your pet and remembering them can be difficult and it pays to know what you're getting into ahead of time, saving you from spending more than you intended.
Cost of Pet Cremation
The cost of pet cremation is less than you might think. We priced the services in our area, and prices varied and were broken down by weight. An animal that weighs less than 50 lbs priced somewhere between $60-$110, and an animal that weighs more than 50 lbs cost between $145-$260 for cremation services.
Some of the providers charged for the temporary urns in addition to the cost of pet cremation, or for other minor services such as transferring the cremains, so keep that in mind. Still other providers included these services in the cost of pet cremation.
Low-Cost Options
All of the pet cremation providers we talked to offered a low cost communal pet cremation service which, on average, was priced at $50 less than the private or individual cost of pet cremation. This low-cost pet cremation option has the pet's ashes disposed in a communal cremation and burial process.
For low-cost disposition, you can bury (in your yard) or scatter a pet's remains just about anywhere. Scattering on public lands, on a lake, or in the ocean is permissible. When scattering on public property, such as a state park or national forest, remember to be discrete and conscientious of others nearby. If there is any doubt about the location you choose for scattering, contact local authorities to ensure permission.
Additional Costs
Here are a few additional costs to be considered, and ways to save on the cost of pet cremation and burial.
1. Pickup
Some pet crematoriums offer pickup services, in which they will come to your home to take away the body for cremation. One mortuary we priced for this service was $95 during week days for an up to 25 mile radius, with higher pricing on nights and weekends ($175) and over 25 miles (additional $100).
Your choice: If you want to save on the cremation costs, transferring your pet to the crematorium can save you some cash. But if you're uncomfortable handling the deceased pet, a pickup service may be worth the cost.
2. Cremation Urns
You can provide your own pet urn for the cremated remains; you don't have to purchase directly from the cremation providers. There is a great selection of pet cremation urns to be found here, some of which we will highlight at the end of this post.
When shopping for an urn for your pet, our retail site Urns Northwest has a large variety of urns that range in prices, whether for a small crafted alder box, or a larger, beautifully photo engraved wooden urn. We even have urns for horses!
Tip: When it comes to urn size, it's a rule of thumb that one pound equals one cubic inch. So a pet that weighs 80 lbs will need an urn that holds at least 80 cubic inches.
3. Burial Plots
Some pet cemeteries and crematoriums offer packages which include a burial plots. The local pet cemeteries we contacted ran burial plots between $780 and $630 for the actual plot, depending on the size of the animal. This doesn't include the cost of the marker, which is an additional $708 for a simple 20″x10″x4″ burial marker personalized and installed.
Tip: Markers can also be purchased online at a more affordable price. Check out our burial markers here.
4. Mausoleum Niches
If you live in a more populated area you might have the option for laying the ashes to rest in a niche or mausoleum, the ones in our area ran on average around $1200 for a small niche plus $800 for "opening and closing" fees.
Tip: Always make sure to ask about additional fees for various services.
5. Memorials
If you are going to bury your pet in the backyard you may think about adding a memorial marker. It can be a simple granite plaque like this one, or a garden stone like this here. If you're leaning to a more traditional upright memorial marker, prices start at around $1000. Check out these 40 dog memorials for some more ideas.
Tip: To keep costs down, try looking into creating your own memorial.
So How Much is Too Much?
When cremating a beloved pet, you want to be smart about shopping around so that you don't get ripped off. We hope our local pricing research listed above has given you some guidance on the cost of pet cremation. On the other hand, a high-quality memorial tribute to a worthy animal truly is priceless.
I did some searching for unique pet memorials and I came across this beautiful memorial to a trench dog Barry, who rescued 41 people during a battle in World War One. The memorial is located in a small pet cemetery in Paris, France. The inscription states –
He saved the lives of 40 people. He was killed by the 41st.
The story goes that he collapsed from exhaustion on the 41st person he dragged to safety. More info for about this cemetery, which also contains the grave of the famous dog Rin Tin Tin who acted in dozens of films, is available here at the Cool Stuff in Paris blog. How much is too much? Only you can say.
Pet Cremation Urns
The Alder wood urn is our super-affordable option: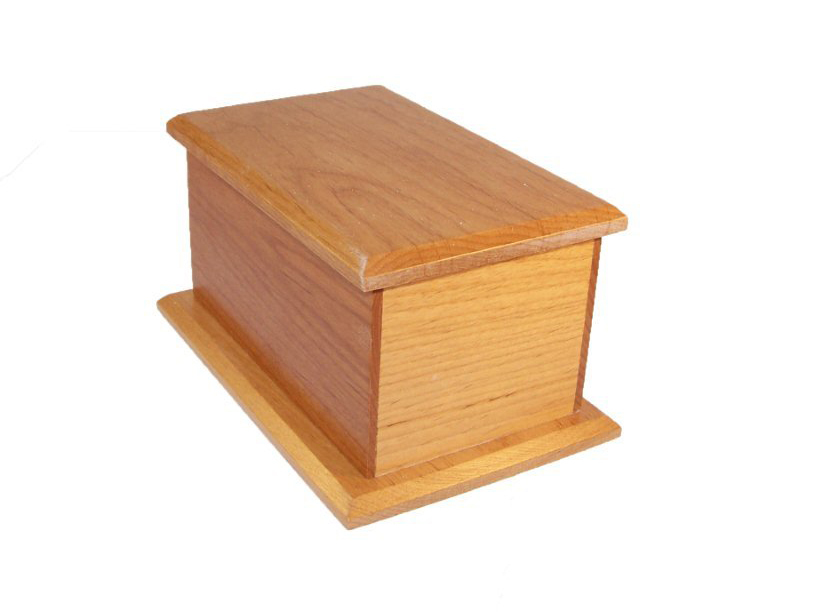 The Cedar pet urn is made in the USA from real cedar and offers quality plus affordability: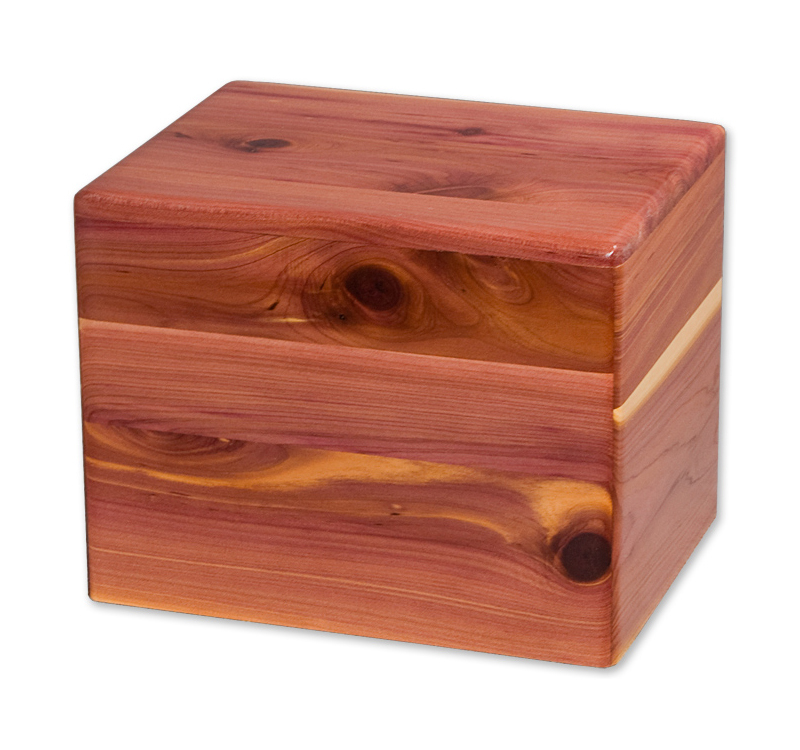 Here is an unique scattering urn which doubles as a birdhouse memorial: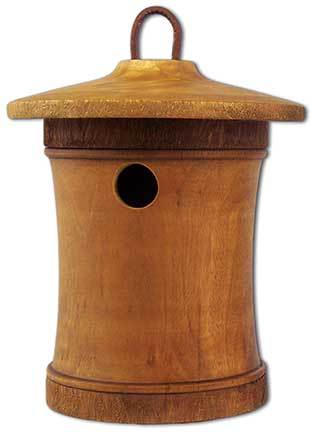 The decorative option – puppy and kitty busts which are very attractive and popular pet urns: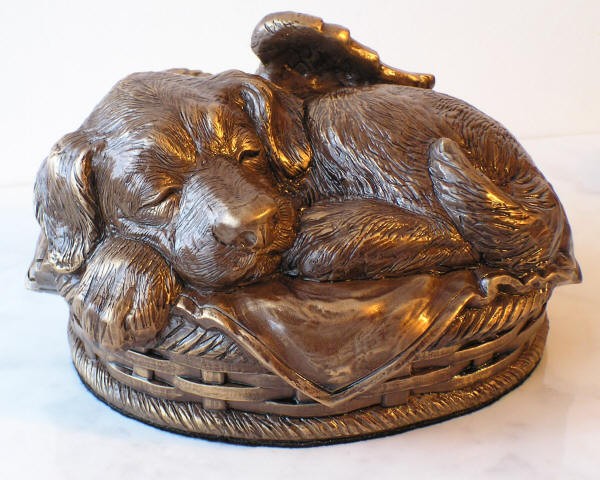 Personalized granite pet cremation urn with photo and inscription: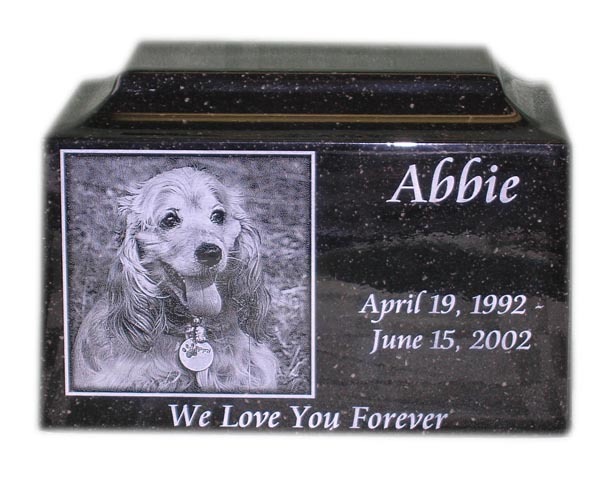 Handcrafted in Oregon, the Posh Pet Urn in an intricate piece of woodwork: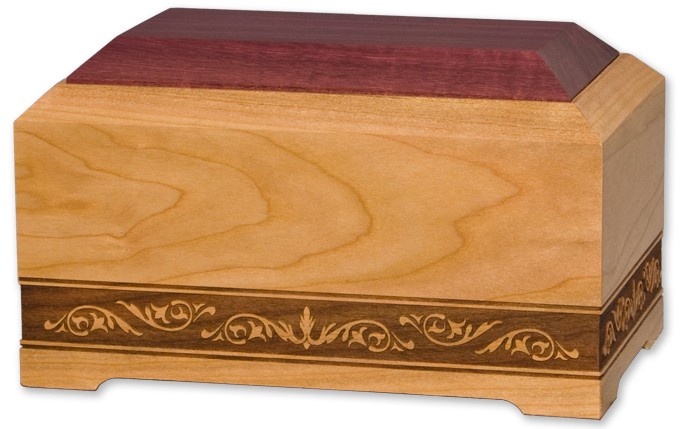 Affordable and beautiful, made from real hardwoods: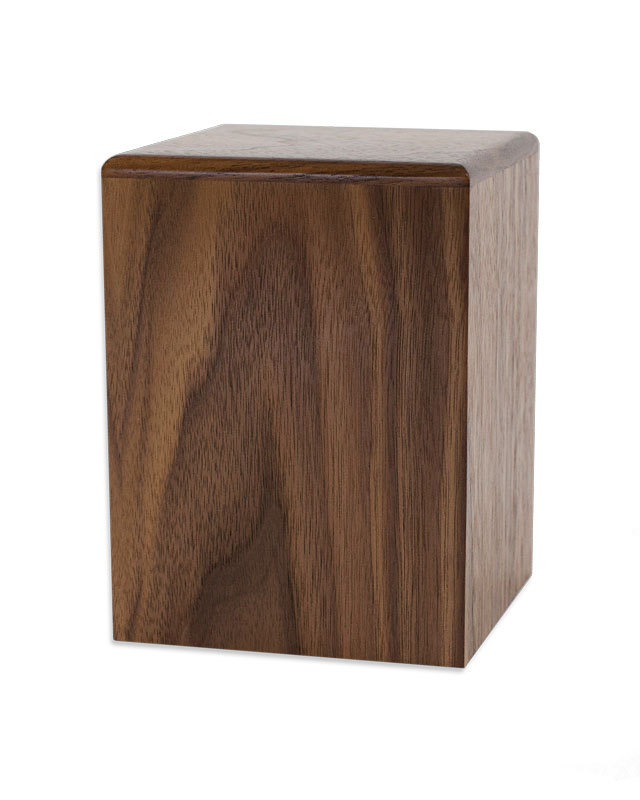 Browse all of our pet cremation urns here.