Last Updated on
At Urns Northwest, the joy found in a good day's work is centered on helping our clients find what they are looking for while saving them time, money, and stress. Our customer service staff is ready to answer phone calls and/or emails with any questions you may have about our products, shipping arrangements, or personalization options.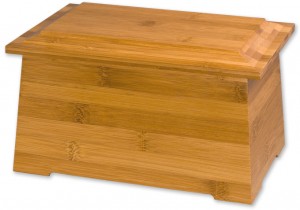 The most common inquiries we receive are about how quickly a particular urn can be built and shipped. Most of the time our customers are in the process of organizing a memorial or funeral service, and need an urn in hand before the service date. We're happy to field these calls and arrange the appropriate shipping method to suit the given time frame while maintaining the lowest shipping costs possible.
Another common client question pertains to how the cremains (cremated remains) are to be placed in the urn. Most wood cremation urns have a bottom-opening panel held in place by several screws (see our video demonstration), while some ceramic or metal vase urns have a top-threaded lid. The family of the deceased wants to be sure of using the urn and transferring the remains correctly, and we're always happy to field these inquiries and will do our best to provide product-specific instructions to the family on methods of transferring the remains and options for securing the cremation container.
From a recent customer review:
I found this product to be exactly what I expected it to be…What I didn't expect is the extra care and concern that was put into the process of ordering and delivering of what I can only say is the last momento I will have of a person I hold dearest in my heart….The personal care and extra steps taken with the engraving and personal care with delivery, all at a price of almost half that of the memorial home's….I can only say thank you…you helped me in ways I did know someone could…
In addition, our website features an extensive FAQ section, extensive online resources,  numerous videos, and of course this blog, all in an effort to help you in answering common questions about the cremation process, using and storing an urn, details about particular urns, and more.
(Visited 63 times, 1 visits today)