Tips about gift ideas for mothers who have lost a child are best coming from moms who have experience in this area of grief.
Below, we've compiled a list of 15 compassionate gifts for grieving moms that have been suggested on blog posts, comments, and gift lists curated by those who know. Links to resources are included at the end of the post.
Our website is supported by our users. We sometimes earn a commission when you click through the affiliate links on our website. See our privacy policy & disclosures for more information.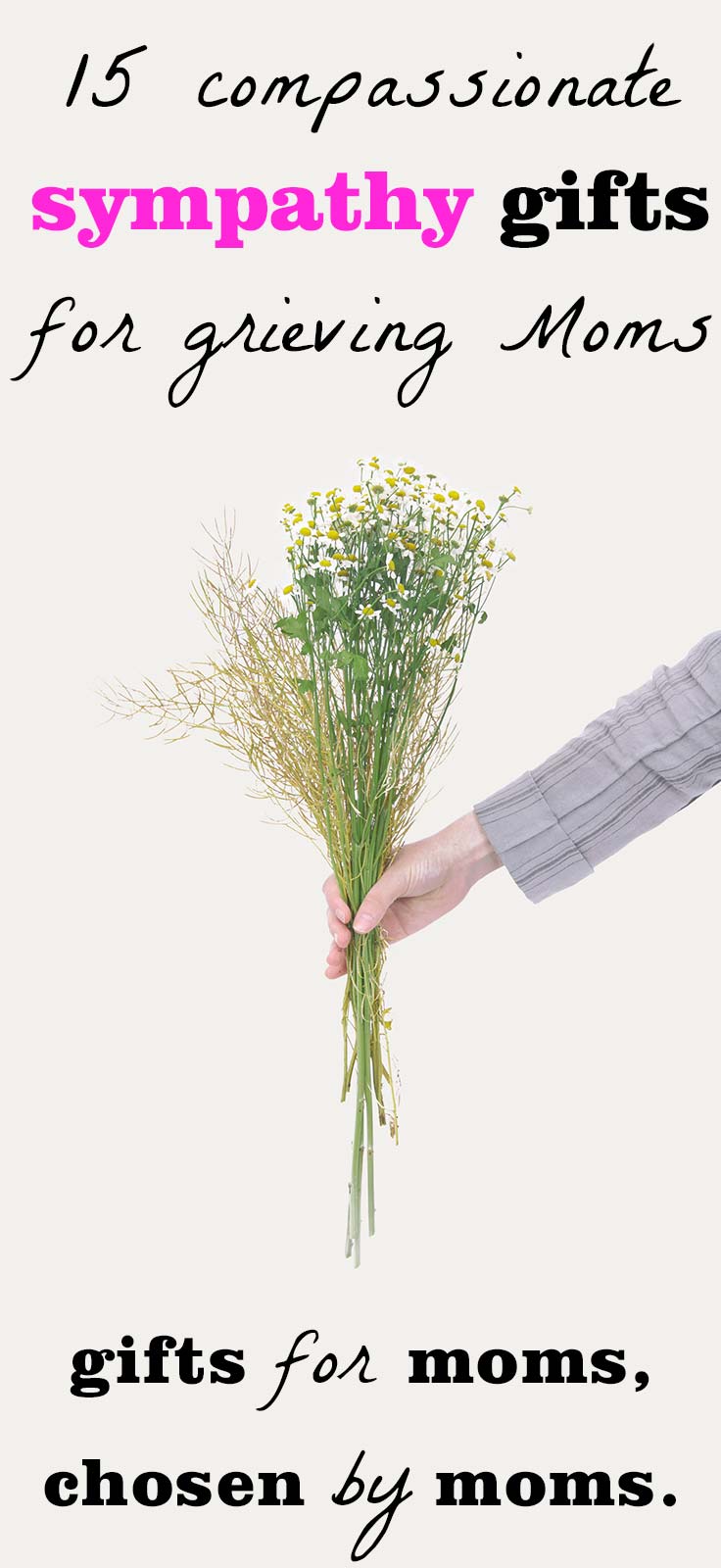 15 Compassionate Gifts for Grieving Moms
1. Food – Bring a hot meal, or a freezer meal for later. This is a simple gesture, yet meaningful. Check out the link for a comprehensive guide on how to do this in a way that is truly helpful.
2. Gift certificate – A gift card to a restaurant – find out her favorite – will be an appreciated gift for use in the weeks after the initial flood of support subsides.
3. Molly Bear – A truly unique gift idea, these weighted teddy bears are made to the exact weight of the infant at the time of loss. Read their story.
4. Heart Box Studio – Lovely collage artwork that simply addresses grief, recommended by grieving moms.
5. Personalized Ornament – Engraved with the child's name or picture.
6. Footprint Necklace – The child's footprints engraved onto a stainless steel necklace or ring.
7. Angel Wing Necklace – The child's name etched onto angel wings. Ideal for someone who doesn't have the footprints; for instance, a mother who lost the child during pregnancy.
8. Memory Box – "After you lose a baby there can be so few precious things to keep, giving someone a beautiful place to keep them is such a thoughtful gift." – Jessica
9. Heart Box Studio – Beautiful handmade artwork that highlights grief.
10. Entwined Rings – Suggested as a gift for moms who have lost twins or triplets, sets of two or three rings engraved with each little one's name.
11. Name in the Sand – Seashore of Remembrance will create personalized sand artwork on the beach in memory of your loved one, and will send you a photo.
12. Embroidered Handkerchief – Have a handkerchief embroidered with the child's name to 'catch her tears for her precious child.'
13. Memorial Quilt – Make a memorial quilt from the little one's clothing. Other DIY ideas includes ornaments, totes, and pillows.
14. Birthstone Angel Candle – One mom expressed her appreciation after receiving a memorial candle and angel with the child's birthstone.
15. Healing Hearts Comfort Kit – A small gift bag 'filled with natural herbal products to soothe an aching heart.'
More Sympathy Gift & Support Ideas
Sympathy Gift Etiquette Tips
More tips on caring for someone who is grieving can be found here, and tips on what to say and NOT to say can be found here.
Read Next: Thoughtful Sympathy Gifts for Someone Grieving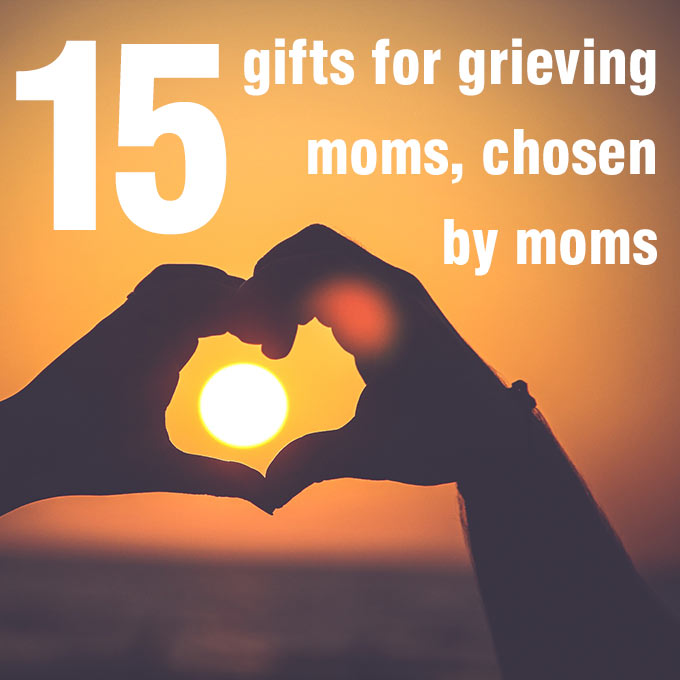 Resources
More Gift Ideas
Read Next: 10 Things to Take to a Grieving Family