Finding the perfect condolence gift for someone enduring the loss of father can be difficult.
If your friend or loved one was very close to their father, this loss will be hitting them pretty hard. Even if they weren't that close to their dad, there's no doubt they've still lost a monumental figure in their life.
When you know someone who is grieving over the loss of their dad, you want to give them a gift with real meaning. You don't want to just give some random material item.
No, you want something meaningful that will bring them comfort and peace at a time when they need it most.
If you feel like there's nothing you can say in this hard time to ease their sorrow, a thoughtful sympathy gift can do a great job at getting the message across: "I'm thinking about you during this difficult time."
To help you with that, today we'd like to share with you 10+ thoughtful memorial gifts for loss of father. We've also included a few great alternative sympathy gift ideas, as well as some practical ways that you can show support for your grieving friend or loved one.
Each of these special, thoughtful sympathy gifts for loss of father serves as a gentle reminder to your loved one that, even though their dad is no longer with them in person, his love, legacy and memory will live on.
10 Best Sympathy Gifts for Loss of a Father
These are our favorite sympathy gift ideas for loss of father. Any one of these would make a meaningful and thoughtful gift for someone going through this difficult phase of life.
Our website is supported by our users. We sometimes earn a commission when you click through the affiliate links on our website. See our privacy policy & disclosures for more information.
1. Father and Daughter Willow Tree Figures
For years, Susan Lordi's recognizable Willow Tree figures have brought back smiles, memorable moments, and feelings of peace to people everywhere as sentimental memorial gifts.
Gift your grieving family member or friend that same joy with this Willow Tree figure, a hand-painted cast of Lordi's original sculpture of a father and daughter.
The precious figure set measures 5″ high and over 4″ wide, making it a perfect addition to any mantle, shelf, or tabletop.
2. Letters to My Dad in Heaven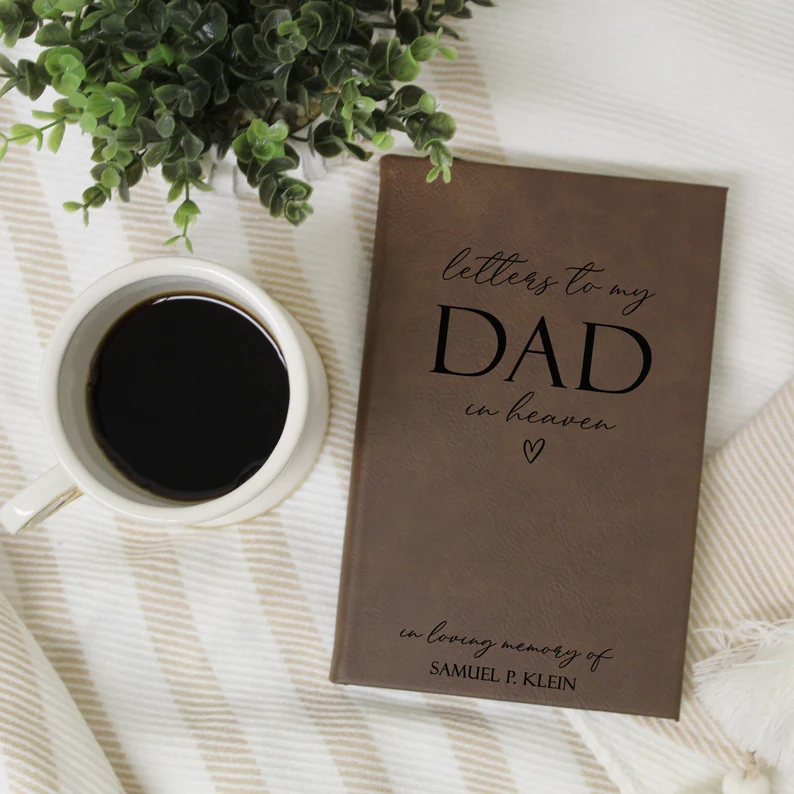 Grief journaling has proven itself to be one of the most healthy and effective ways to process and accept grief and the loss of someone dear to us. Help them through the mourning process and on their way to healing with this beautiful grief journal.
These thoughtful little books make the perfect sympathy gifts for loss of father as they are both helpful and personalized.
They will now have a specific place to jot down their favorite memories, difficult questions, letters to their father on his birthday or other special days, and so much more.
This beautiful, vegan leather journal contains 224 lined pages, and has a black satin bookmark.
3. Crystal 3D Memorial Arc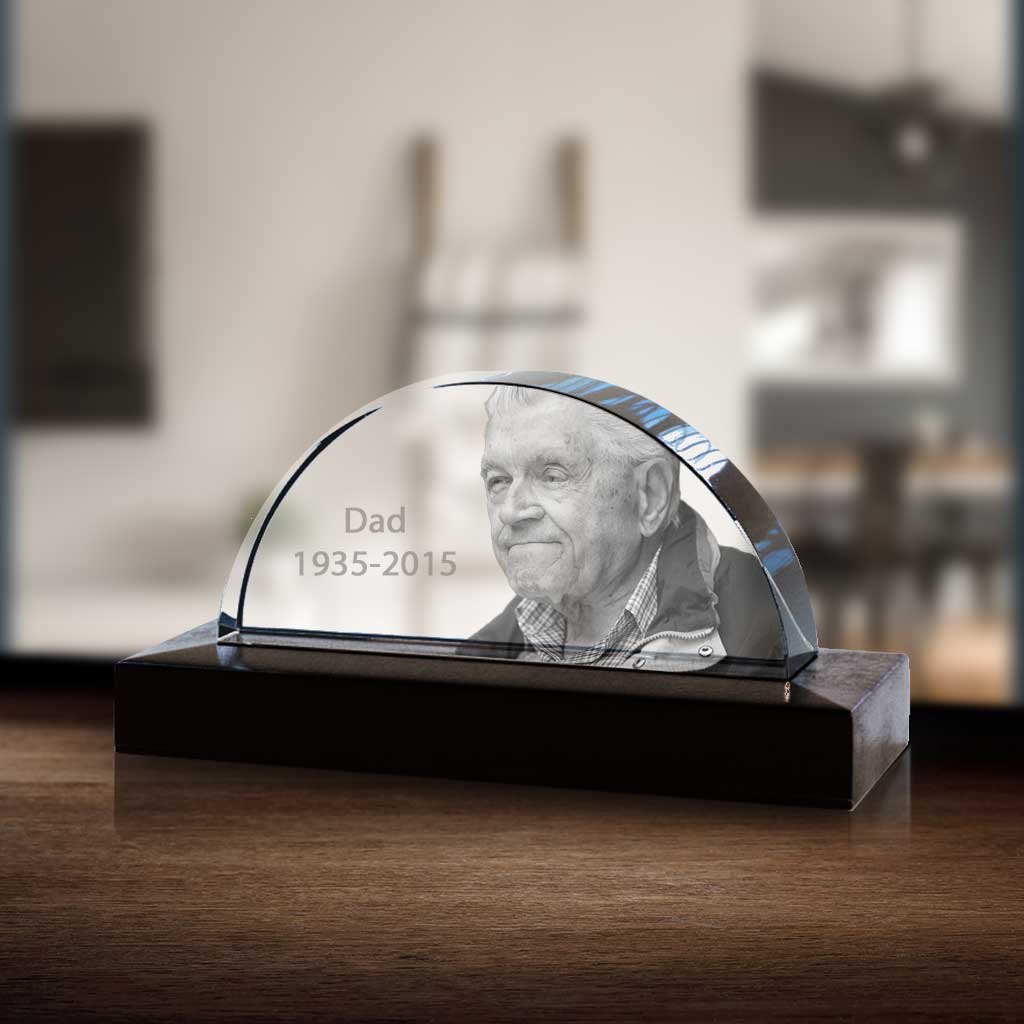 One of these crystal memorial arcs would make a wonderful personalized gift for someone who lost a parent. If you are looking for unique sympathy gifts for your loved one or friend, then these would be a great option.
A more original approach to traditional picture frames, their father's picture can be captured in a beautiful 3D portrait that is a perfect way to show how much you care.
3. Memorial Wind Chime
Memorial wind chimes are always a thoughtful gift for someone who lost a parent. There's something so comforting about hearing those sweet chimes ringing in the breeze that makes them feel so near.
This neat chime is beautifully crafted of premium aluminum and cherry finished pine, and it bears the beautiful inscription "Listen to the wind, and it will bring me to you. Every time you think of me, I'll be in your heart."
It also comes beautifully gift packaged, too, so it's ready to give as a gift for someone who lost a parent.
4. Custom Memory Pillow Made From Dad's Favorite Shirt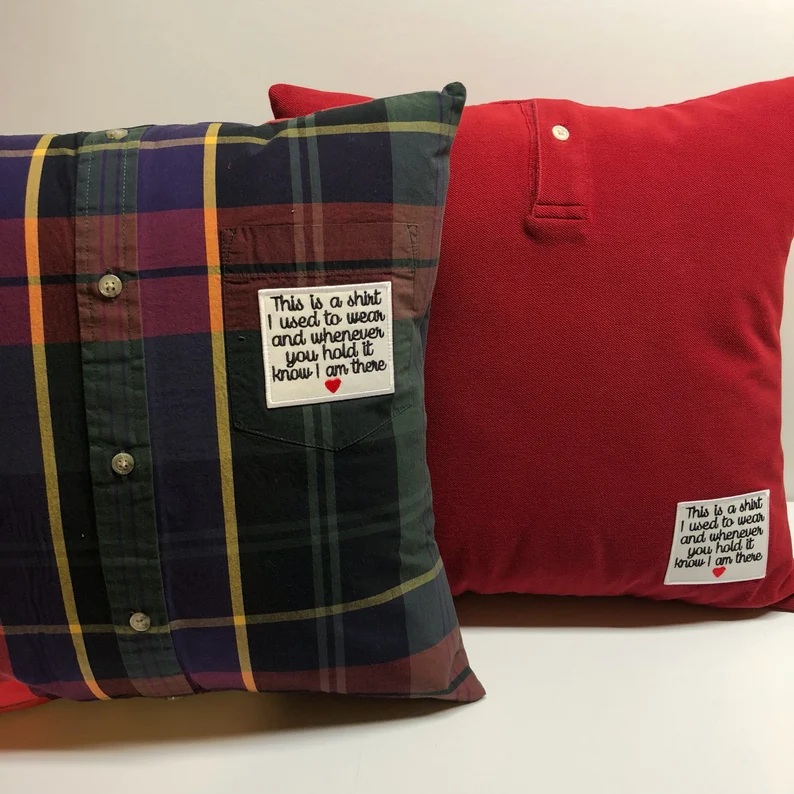 During this time of grief over the death of a father, another unique memorial gift that will serve to provide your loved one a sense of calm and comfort is this custom made memory pillow.
As a loss of father gift, what makes this pillow special is that it's made from an actual shirt that belonged to their father.
Every time they hold their pillow close, they'll be reminded of their father and the warmth of his happiest memories.
5. Memorial Keepsake Box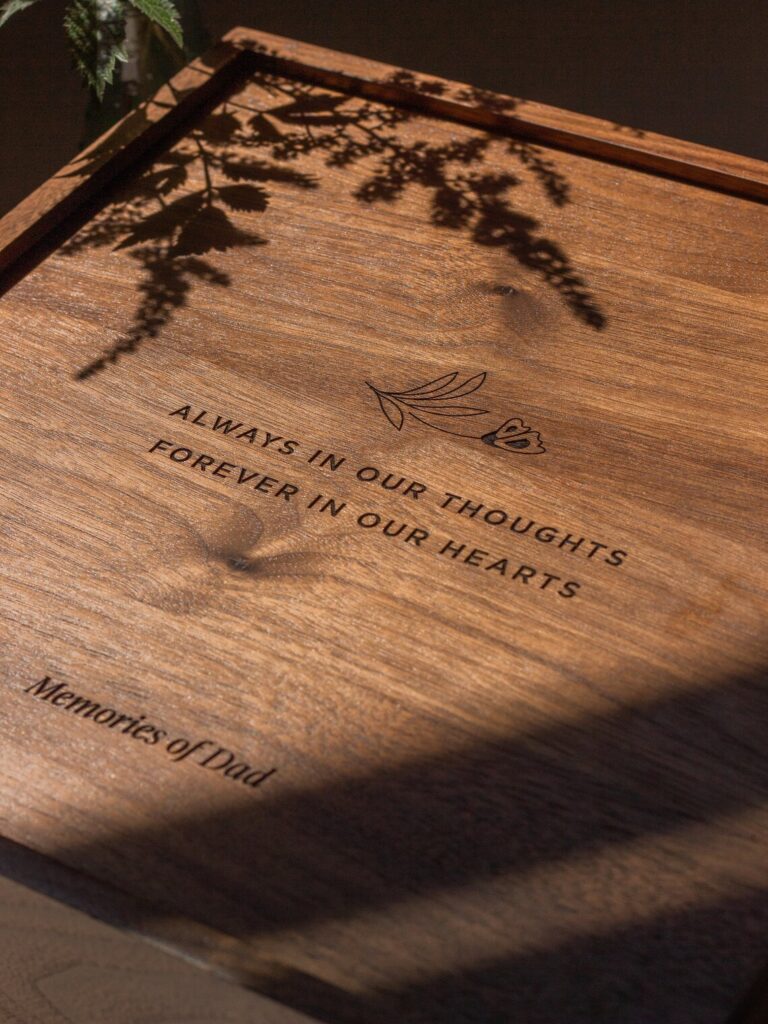 Choose this memorial gift for your loved one if you're going for a memory-filled, nostalgic feel.
Personalized with a memorial text of your choosing, this beautiful keepsake box will serve as a special, dedicated place for all of their most cherished mementos, letters, and nicknacks that remind them of dad.
Lovingly handcrafted of certified sustainable American walnut, maple, or poplar wood, these wonderful boxes are something they will cherish.
6. Custom Memorial Flower Rings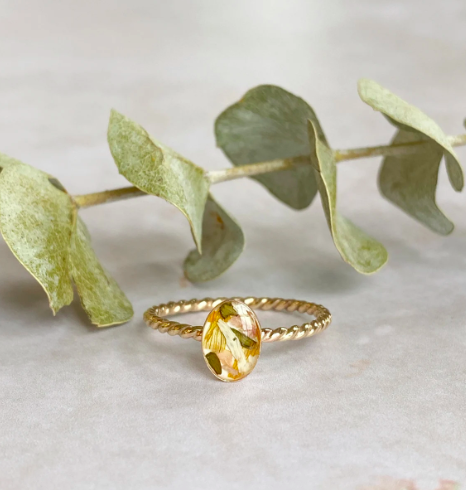 Looking for a personalized gift for someone who lost a parent that's completely unique, meaningful, and appropriate? These lovely memorial rings are one of our top picks.
These pretty rings can serve as a wearable, constant reminder of their father without being cumbersome or something that they have to take off and put on constantly. One of these would make a wonderful loss of father gift for daughter, don't you agree?
The rings can be customized with dried petals from their father's funeral flowers to make it a super special and cherished heirloom.
They are made from a beautiful 14/20 yellow gold-filled setting, and have four band design options.
7. Custom Remembrance Photo Book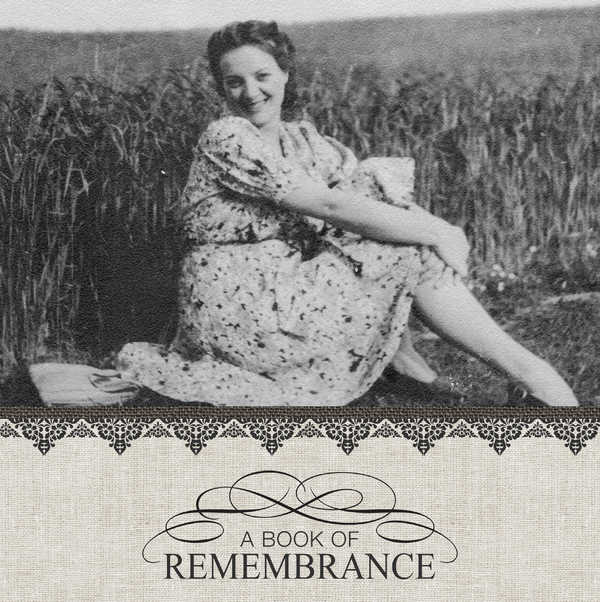 A personalized remembrance photo book is a beautiful way to honor the memory of your loved one's father. With so much variety and so many options for personalization, this is way more touching than your run of the mill photo album.
If you have access to the family photos you can go ahead and create the book yourself, or you can allow the grieving person to create it themselves with all of their personal favorite photos.
Either way this is a wonderful choice of bereavement gifts.
8. When I Am Gone: Poetry for Times of Loss
This beautiful book is filled with poems written specifically to help those who are wading through the waters of grief and loss.
Author Becky Hemsley's writing has been used not only for comfort, but also in countless eulogies and memorial services around the globe.
Here it is in one pretty, tangible, concise volume that is a perfect gift for someone who lost a parent, especially a father.
9. Trees for a Change Memorial Tree Planting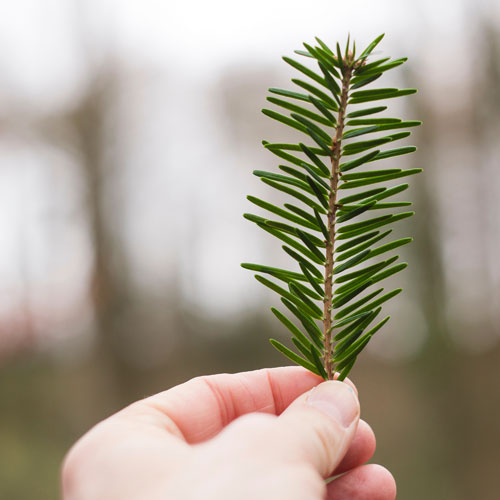 Here is another appropriate sympathy gift full of meaning, but that's not necessarily a tangible item. Trees for a Change offers memorial tree planting packages in which you can have a tree planted in a national forest on behalf of the grieving person in memory of their father.
When you place your order, your friend will receive a keepsake certificate with their father's name on it.
Besides the fact that you'll be bringing a sense of comfort to your friend by doing this, you'll also be contributing to a great cause. You'll be doing your part in the restoration of the nation's forests.
You can take this gift idea a step further, too, by offering to plant a tree with your loved one in memory of their father.
Related: Plant a Tree in Memory: 5 Easy & Beautiful Ways
10. Demdaco Giving Bear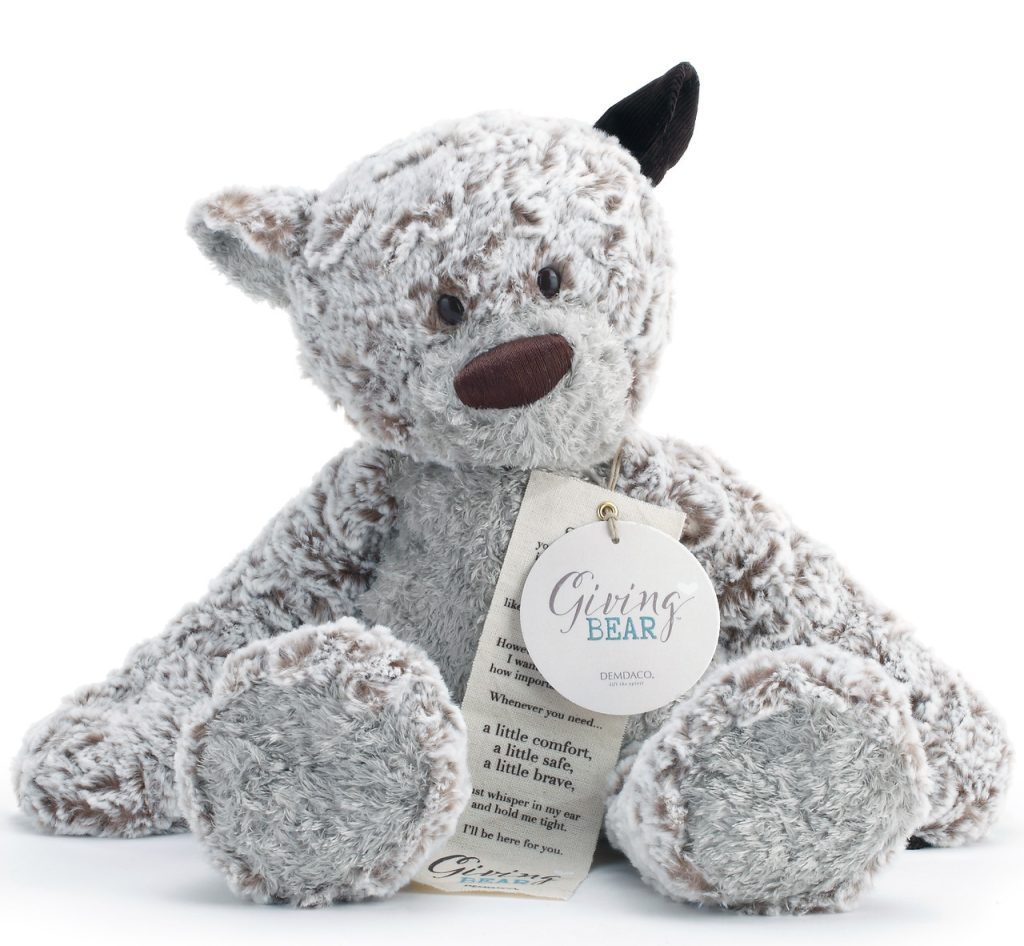 This plush Demdaco Giving Bear provides hugs, snuggles and comfort to those hurting from the loss of a father.
Young or old, we often need a soft embrace when our hearts are in pain, and plush toys provide that. The Demdaco bear is specifically designed to provide a comforting embrace for when no one is nearby.
A portion of each bear's proceeds also goes to support Children's Mercy Hospital, Kansas City.
More Sympathy Gifts for Loss of Father
Here are some more great gift ideas if you still haven't spotted that special something you're looking for.
We've also listed some "alternative" sympathy gifts for loss of father below that aren't as material, but are more focused on being there, lending a hand and supporting them in any way you can.
Be sure to check those out below!
11. Personalized Memorial Bird Feeder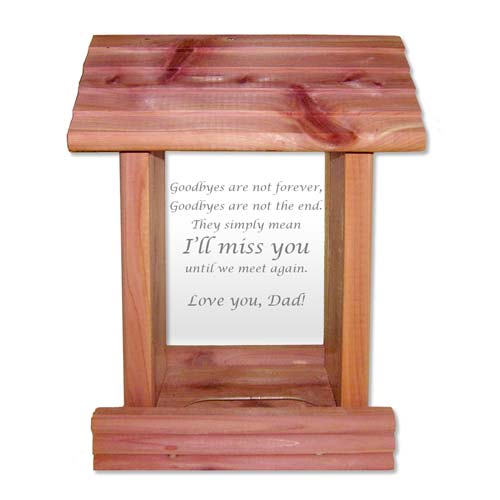 For a sympathy gift that serves as a comforting reminder that life always goes on, you can't go wrong with this personalized memorial bird feeder.
Our cedar bird feeder is an extra special sympathy gift for loss of a father because it comes with a special message laser-engraved on the acrylic panel.
You can put a poem, quote, favorite Scripture, or even some artwork along with name of your loved one's dad, making it a truly personal gift. (Check out these Loss of Father quotes for more inspiration)
So every time they see the birds sweetly snacking and singing away on it, they'll be reminded of their father and all the happy times they shared together.
12. Here for You Compassion Package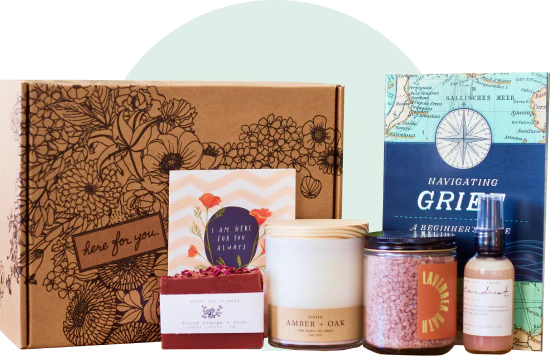 In addition to the sympathy gifts for loss of father mentioned above, there are many "alternative" ideas. Sympathy gift baskets, for example, can go a long way in showing someone that you're there for them.
The compassion package from Here For You is one such gift basket. It's one of the best sympathy gifts in that it's completely ready for you to have delivered to your loved one.
The package is tailored toward providing self-care items especially for someone who is dealing with the loss of an immediate family member (in this case, a father).
What makes this gift basket unique is that you can custom-order it to the needs of your loved one.
More Alternative Sympathy Gift Ideas
If gift baskets aren't your thing, here are some more alternative sympathy ideas for you to consider:
Get a meal train going on your loved one's behalf. Several people pick a day of the week or month to provide a meal for the bereaved.
Make them a playlist filled with comforting songs. For inspiration, check out this article featuring the most popular funeral songs of all time, and here is a list of 21 funeral songs for fathers.
Create a memorial keepsake for your loved one to treasure. Paint them a picture or put together a scrapbook full of memories of happy times they had with their dad. Or make a memory pillow yourself like the one pictured above.
Send your loved one handmade sympathy cards with a special message inside. Handwritten notes and letters hold more meaning than cookie-cutter, store-bought cards (not to mention they are 100% customizable). A great way to show them how deeply you care.
Offer to help around the house. Right now it's probably hard for your loved one to focus on everyday life tasks that still need to be done.
Seeing that the dishes have been taken care of, or the beds made or the trash taken out, will go a long way in helping them feel a little better. Sometimes it's the small, thoughtful gesture that carries the most weight.
13. Memorial Heart Plaque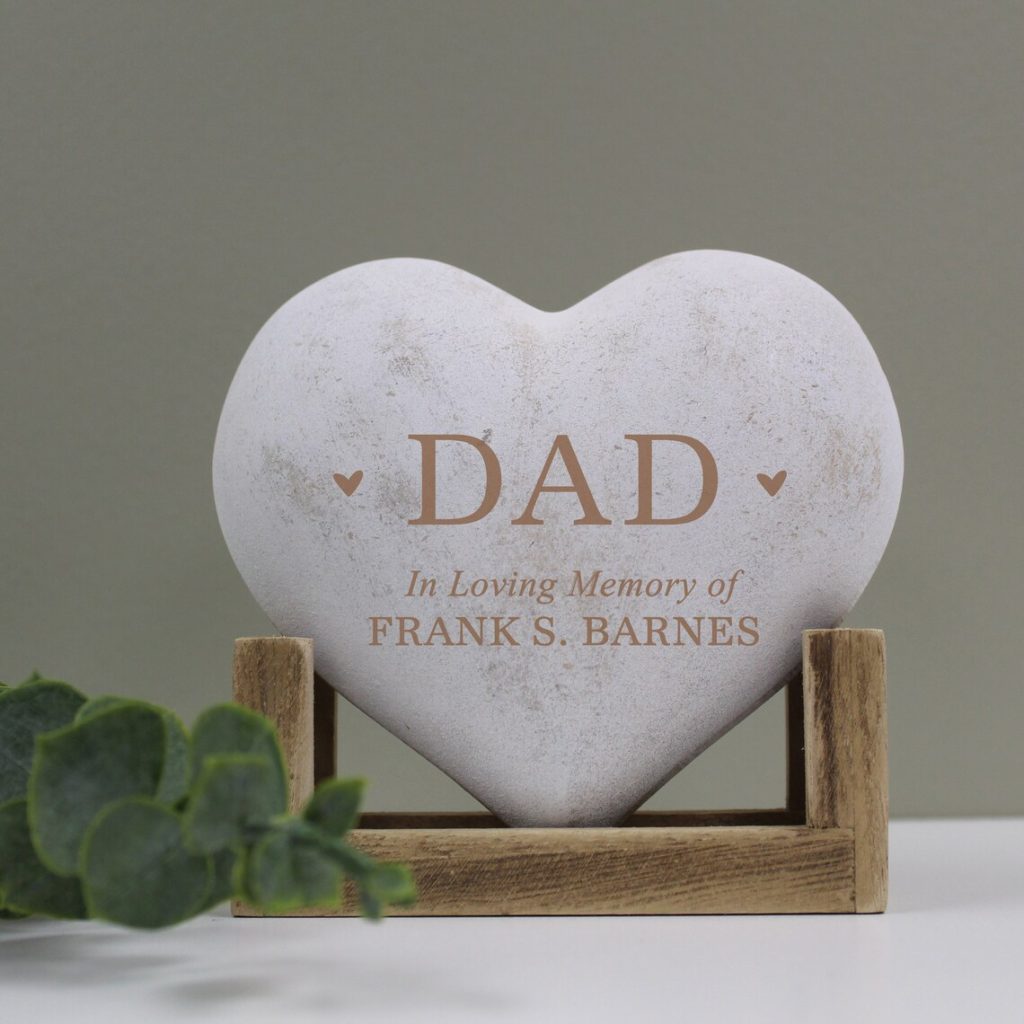 This sweet memorial stone will look lovely in their home in the bookshelf, on the desk in their office, or anywhere they place it to be easily seen.
Sometimes meaningful sympathy gifts don't have to be something grand and extravagant, but rather simple items that bring their father to mind each time they catch a glimpse of them.
This custom heart plaque will do just that, and provide so much comfort in their time of need.
14. Custom Engraved Memorial Tumbler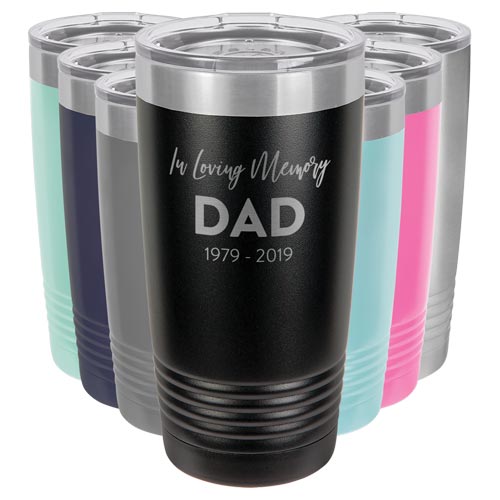 Practical items never fail to make great personalized memorial gifts for loss of father (or for any other occasion). For a gift that your loved one can use time and time again, personalize a memorial tumbler from Northwest Gifts.
This Polar Camel (comparable to the popular YETI brand tumblers) is a special, high quality find. Double-walled and vacuum-sealed, it serves to keep either hot or cold beverages for hours on end.
Personalize your loved one's tumbler with their dad's name and dates. You also get to pick the color and size. To browse all our other tumbler options, click here.
15. Forever Loved Afghan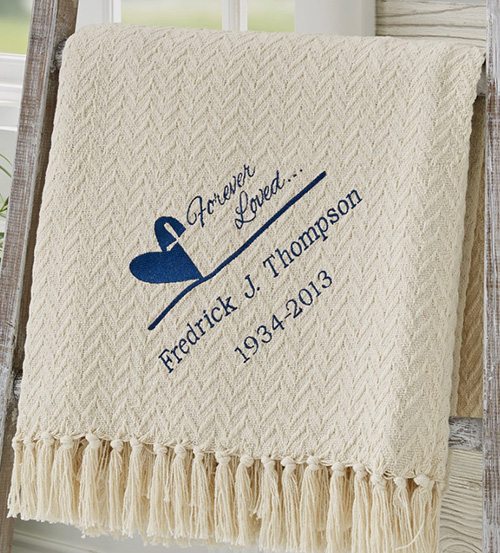 These beautiful embroidered afghans are wonderful, personalized memorial gifts. There are few things in this world more comforting than a warm, snuggly blanket which means they make perfect sympathy gifts.
You can choose from several thread colors for the embroidery on this soft, 100% cotton blanket. The reverent heart and cross will look lovely in whichever one you choose.
Add their father's name and dates below the "Forever Loved" sentiment for a unique gift they will cherish.
16. Personalized Wooden Memorial Bottle Opener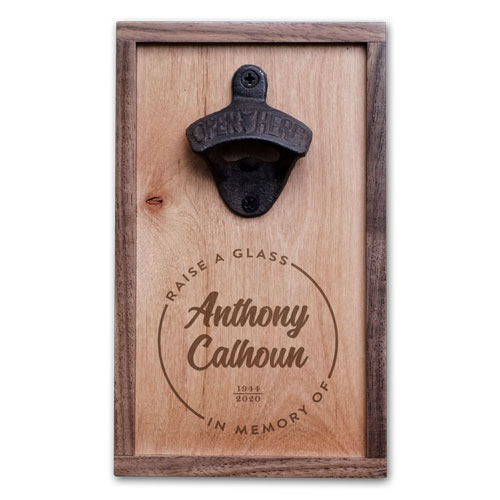 Next on our list of meaningful gift ideas is this wooden memorial bottle opener from Urns Northwest.
With personalization of their father's name included, your loved one will truly be able to "raise a glass" in their dad's memory. Note the beautiful contrasting tones of walnut and birch wood, as well as the classic cast iron bottle opener.
This one-of-a-kind bottle opener measures over 8″ tall and comes with a screw for easy wall-mounting.
17. Skylight Digital Frame
An innovative twist on the traditional memorial photo frame, the skylight digital frame allows you to upload as many beautiful memories as you wish, whenever and wherever!
And one of the neat features is that all of their family members can contribute to the digital collection as long as they have the skylight email address.
To have an ever growing digital album of photos of their dear father is a priceless gift that can't be replaced, and an excellent pick of sympathy gifts for loss of father.
18. Remembrance Lantern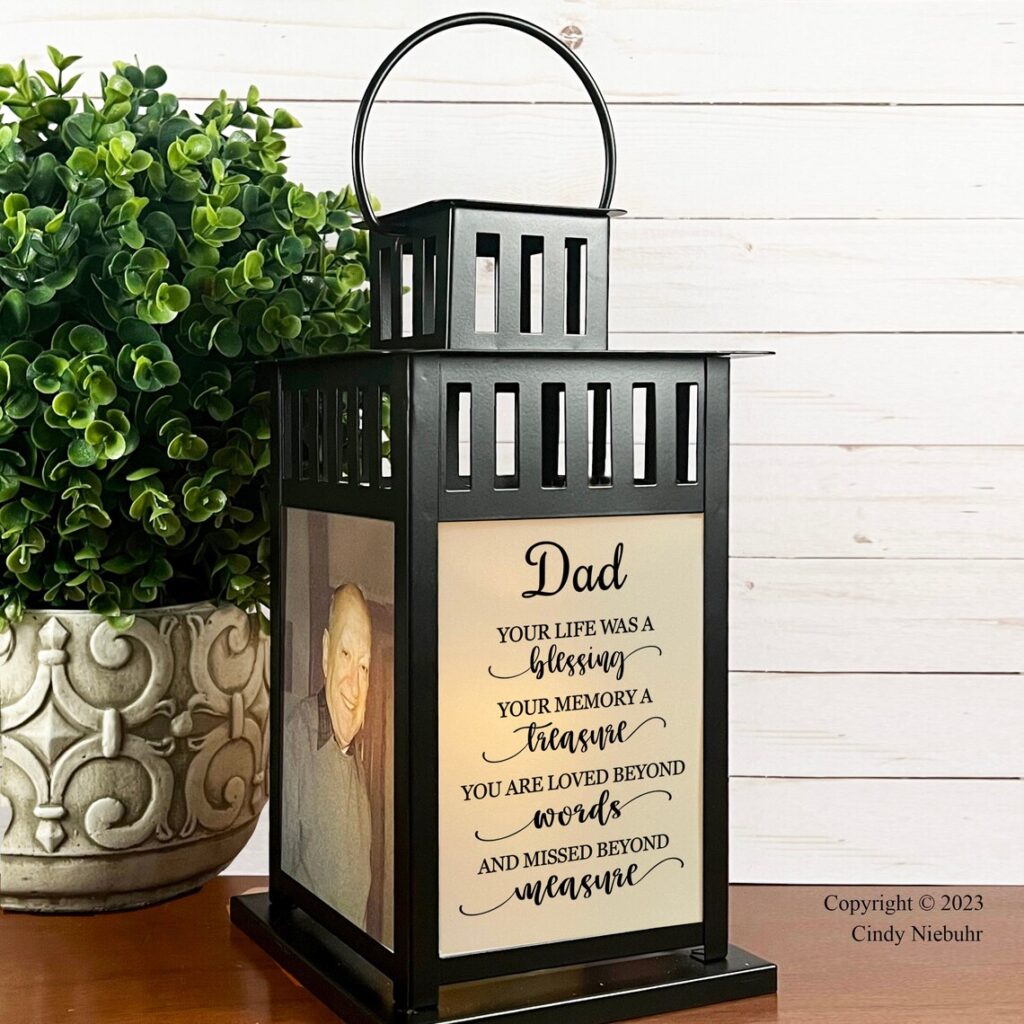 A memorial lantern is one of those comforting sympathy gifts that you really can't go wrong with. This beautiful example can be personalized with their father's photos making it an extra special choice.
Every time they light it they'll be reminded of his presence and the warm light he brought to their life.
19. Memorial Keychain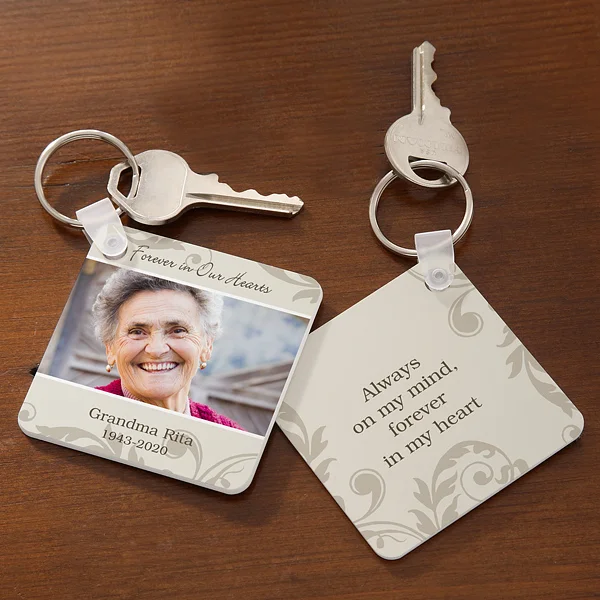 Another small yet thoughtful gift, these memorial keychains make wonderfully touching mementos.
Personalized with a special photo of their father along with his name and dates, they can keep this thoughtful sympathy gift on their house keys or clip it to their bag to always have a small reminder to carry with them.
20. In Loving Memory Peace Plant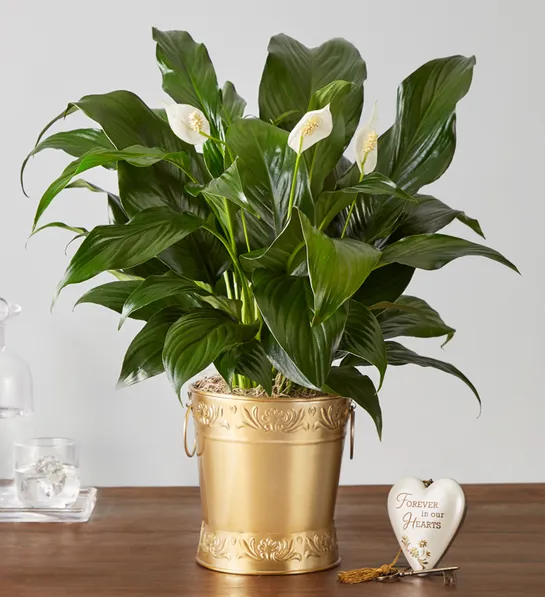 While traditional funeral flowers can often be an unwelcome reminder of the loss of life, this beautiful thriving peace plant is just the opposite.
Loved for their "everblooming" quality, this pretty lily will remind them of their father and the vibrant life he led whenever they see it. It comes in a lovely golden planter, and is paired with a ceramic keepsake heart that bears the sentiment "Forever in Our Hearts."
---
We hope that you benefited from this list of the most meaningful sympathy gifts for loss of father.
While we hope you found the perfect gift to help your loved one along in their season of grief, in the case that your search continues, consider taking a look at all Northwest Gifts has to offer.
We carry only the highest-quality products on our site, most of which can be personalized.
If you have any other sympathy gift ideas you'd like us to know about, feel free to share your thoughts with us in a comment below.
What else can I do to help someone who lost their father?
That's a really good question!
Grief looks different for everyone, so what you can do for them depends greatly on the person. But these are some very practical ways that could help give them the support you know they need:
Just be there. Sounds a bit underwhelming, perhaps, but it's one of the best things you can do for them during this time.
Give them a call or shoot them a text letting them know that if they need someone to talk to, walk with, serve as a distraction or excuse to get out of the house — you're their person.
Offer to help with daily tasks. This could mean picking the kids up from school (or even sitting them if that's a possibility), grocery shopping, walking the dog, laundry, yard work, etc.
Put yourself in their shoes and think of the tasks that could fall by the wayside.
Start a GoFundMe. Is paying for the memorial service something you know they are concerned about? Try starting a crowdfunding project through a service like GoFundMe to help them pay for funeral expenses.
You could do this with a closed group of friends and family, or make it public and share on social media. A little bit goes a long way.
Encourage them to keep going. Now, this is one that will come with time. Everyone's timeline looks different when it comes to grieving, but in time you can encourage them gently to still embrace the loss, but keep moving.
This can look like reminding them it's okay to still have fun, attend gatherings, get dressed up and go out, etc. Just be mindful of where they're at in the grieving process, and be careful not to rush them.
Read Next: Thoughtful Sympathy Gifts for Someone Grieving