Sisters are irreplaceable and occupy a very special place in our hearts. That's why when it comes time to write a tribute to a sister who passed away, it's important for it to be thoughtful, meaningful and encompass all of those beautiful attributes that she embodied during her life.
You want to share a small piece of who she was with the people who have gathered to honor her.
But sometimes the loss is so great that to do it on your own seems impossible. If you're struggling to figure out how to write a tribute to a sister who has died, we've provided clear and simple inspiration to help you.
Take a leap in your journey of reflection and composition as you look back on the life that you shared with your cherished sister.
What Can I Say at My Sister's Funeral?
The funeral is the final goodbye, so it can be overwhelming because you feel you have so much to say.
To begin with, consider the role she played in your own life. How did she make a difference for you? Imagine how your life would have been had she not been a part of it.
Undoubtedly, you adored your sister. You may have considered her to be your most cherished confidant because she understood you like no one else.
She was probably there for you when you experienced heartbreak for the first time and needed a shoulder to cry on followed by words of understanding.
She may have been your biggest cheerleader in the midst a hard fought battle, ready to lift you up and encourage you to carry on. Perhaps she was the one whose accolades meant the most when you accomplished your goals and made big wins.
As you begin to think about the life you shared with your sister, reflect on the moments spent together that meant the most to you. Recalling fond memories will be helpful in telling her story.
Eulogy, Obituary, or Tribute — What's the Difference?
Before we get started on writing the content, let's think through the different genres of written memorials.
A eulogy, obituary, and tribute each serves the same purpose of honoring someone. However, one is often mistaken for another. The following information will help clear up any confusion.
Eulogy
A eulogy is a written account of a deceased person's life that is presented as a speech. It is approximately 1,000 words in length and contains simple facts about the person's life.
In addition, it includes anecdotes and memories that create a more personal reflection of the person. Instead of listing predeceased and surviving family members, a eulogy includes them as essential characters within the narrative.
Obituary
While an obituary is also a written account of a deceased person's life, it is much shorter in length. The average obituary is approximately 200-300 words.
While a eulogy is presented as a speech, an obituary is written as a public notice and printed in a newspaper or on a memorial website.
Because of the short length, obituaries contain limited details and exclude anecdotes that reflect the personality of the deceased.
It is also common for obituaries to list the predeceased and surviving family members, and it's customary to inform readers about the service times and locations.
Tribute
A written tribute is similar to a eulogy because each exists as a speech that expresses words of respect, admiration, and affection for a person.
However, a eulogy always honors a deceased person while a tribute may be written to honor the living as well as the deceased.
The following tips will direct you on how to write a eulogy or any other type of tribute for your sister.
How to Write a Tribute to a Sister
1. Introduction
There are a couple of things you could do in the beginning of your tribute. One option is simply to introduce yourself and identify your relationship to the deceased.
This is especially important if not everyone attending the funeral knows you. It's also an opportunity for you to thank everyone for coming.
The second and more creative option is to begin with an anecdote. Introduce your sister by recalling a special moment the two of you shared.
Describe it as you would in any narrative, inviting your listeners to experience that moment in time. It should be an incident that clearly reflects your sister's personality or an attribute that was consistent with your sister.
2. Provide an Overview of Her Life
A tribute is a short biography or sorts. Begin with details about the when and where of your sister's birth, information about where she attended school, and specifics about her career.
Additionally, you'll want to include information about your relationship with her from childhood through adulthood.
What role did she play as a sibling? Writing from your perspective, as the two of you experienced life's journey, you will create a more intimate picture of her.
Finally, be sure to include information about her family. Whether she was married with kids or single, family plays an important role in all our lives. Be sure to include what your sister meant to you and to those with whom she shared that familial bond.
Related: Inspirational Eulogy Examples
3. Include Both Ups and Downs
Don't hesitate to recall the ups as well as the downs. The triumphs are easy to discuss because they invoke the warm and fuzzy feelings of happy times. Afterall, everyone loves to hear about the joys of life.
While the good times are equally important in conveying the totality of your sister's experience, you mustn't underestimate the struggles.
More times than not, these are the instances that ultimately show a person's enduring strength.
4. Help the Audience Relate
Everyone experiences a combination of good times and bad, so don't shy away from identifying the struggles along the way.
These will bring transparency, making your sister more relatable and more human. In the end, others will connect with her on a more personal level.
5. Let Her Unique Personality Shine
Think of the personality traits she possessed and identify the times when she would make those qualities stand out. Tap into those anecdotal moments when she did or said something that revealed her true character.
Maybe she tackled a difficult hike and climbed one of the tallest mountains, revealing her adventurous spirit. Maybe she was an artist who found the most obscure museums or concerts venues to take you to in order to share her love of beauty with you.
Maybe she was natural born comedian and you can recall her funniest moment as the life of a party.
6. Include Personal Interests
Hobbies and personal interests tell a lot about a person, too. Whether she enjoyed scrapbooking or weekly yoga classes, these details will help in painting an accurate picture of her.
Perhaps she was a serious intellectual who could always be found in the library? Maybe she was a hockey fan who never missed a game. Let these interests help to tell her story?
7. Celebrate Her Faith
If your sister was someone who considered spirituality or religion to be an important aspect of her life, then include it in her tribute. Identify ways in which she strengthened her faith daily and allowed it to shine into the lives of others.
Maybe she was someone who was active in her church or exercised her spirituality through prayer or meditation. You also might consider including a Psalm or other Bible passage that she often referenced or with which she connected personally.
8. Tell a Story
Everyone loves a good story. Think of your sister's story as chronological events that unfolded one by one and culminated in a beautiful life.
Be sure to incorporate transition words or phrases that will help you move from one event to the next. Stick to the most important moments in her life that express who she really was as an individual.
9. Share a Life Lesson
As you contemplate your sister's influence on you, consider the life lessons she learned along the way or the important lessons she taught you.
Communicating life lessons is important in making meaningful connections with your listeners that resonate as a testament to who she was as a person.
10. Honor Her Legacy
Consider what sort of legacy your sister leaves behind. Maybe it was an attribute, such as her generous spirit, that everyone will remember.
Maybe your sister left behind an example of living that you intend to practice in your own life. Maybe she affected others in a way that will create a positive change in the years to come.
How would your sister like to be remembered? What lasting impact do you hope she had on others?
Related: Ways to Pay Tribute to Someone Special at the Funeral
Short Memorial Quotes for Your Sister
Here are some brief quotes to help inspire you as you craft the perfect tribute.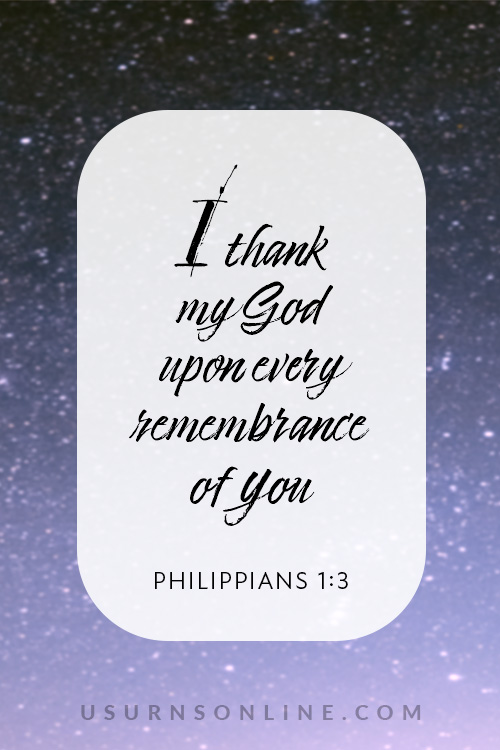 "I thank my God upon every remembrance of you." – Philippians 1:3
"Nothing can replace the love of a sister."
"Even though you flew away, in my soul forever you'll stay."
"Sister, I hope you feel at peace, just like you always made me feel."
"For there is no friend like a sister
In calm or stormy weather;
To cheer one on the tedious way,
To fetch one if one goes astray,
To lift one if one totters down,
To strengthen whilst one stands."
– Christina Rossetti
"Spirit to spirit and heart to heart, sisters forever together and apart."
"Sisters make the bad times good and the good times unforgettable."
"I could never love anyone as I love my sisters." – Little Women (1994 film)
"If you have a sister and she dies, do you stop saying you have one? Or are you always a sister, even when the other half of the equation is gone?" – Jodi Picoult
"Side by side or torn apart, sisters will always be connected in heart."
"A loyal sister is worth a thousand friends."
"In the cookies of life, sisters are the chocolate chips."
"I would like more sisters, that the taking out of one, might not leave such stillness." – Emily Dickinson
Examples of Tributes to a Sister
Short Tribute to a Sister Who Passed Away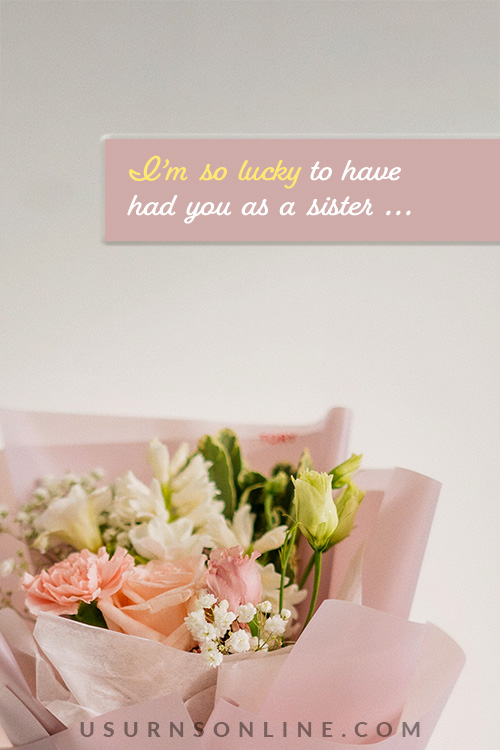 I'm so lucky to have had you as a sister, and it's something I wouldn't change for the world. I am a better person because of your example. Your empathy, patience, and deeply loving acceptance made you the perfect big sister.
There will never be a more remarkable person in my life than my sister.
She saw me as no one else saw me, abstaining from judgment despite my flaws.
She listened with a deep understanding, making sure never to criticize.
She graciously shared with me her wisdom, being careful not to preach.
My gratitude for her overflows. Sister, I remember and honor you this day.
Heartwarming Tribute to a Sister Who Passed Away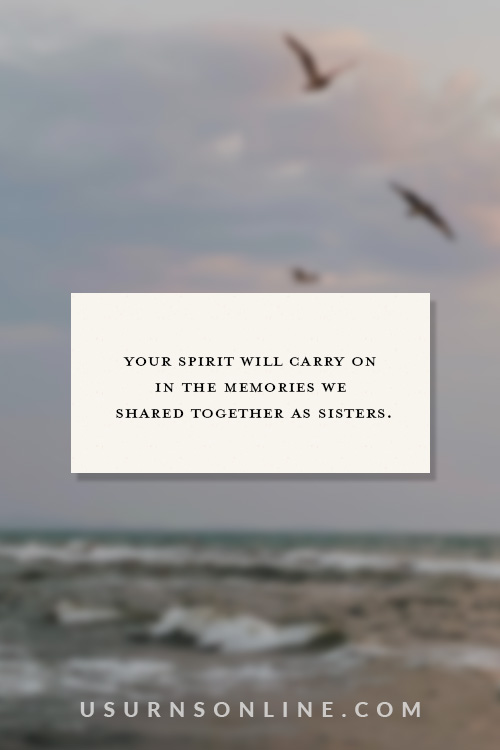 Your spirit will carry on in the memories we shared together as sisters.
We were lockstep with each other, successfully building a world for which only we had the keys.
All along, I knew what an honor it was to be your sister, never taking for granted how lucky I was to have you in my life as my sister and best friend.
You helped me to live even through the most difficult of times. Your selflessness allowed me to heal and to gain a greater insight about life. Living became less scary with you as my guard, my fierce protector.
Christian Tribute to a Sister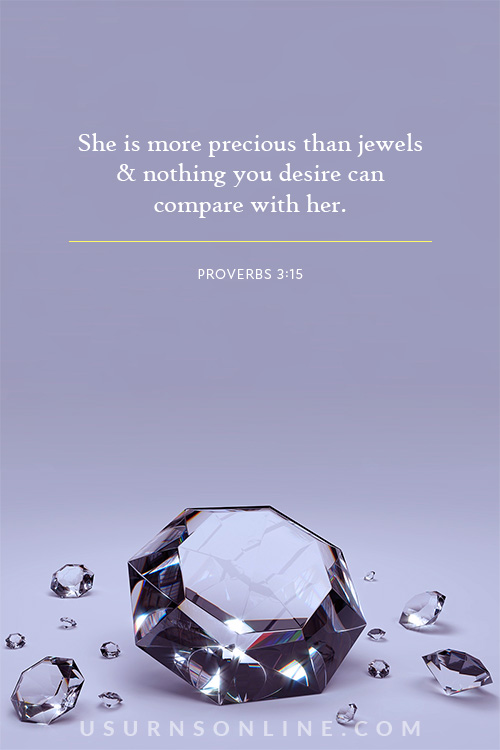 Proverbs 3:15 "She is more precious than jewels, and nothing you desire can compare with her."
If any Bible verse communicated what you meant to me, it would be this one. Your friendship and love has been more precious to me than any riches, and truly no one — and no thing — on earth can compare with you.
I am so thankful that you were my sister, and I will miss you every day.
In Memory of My Sister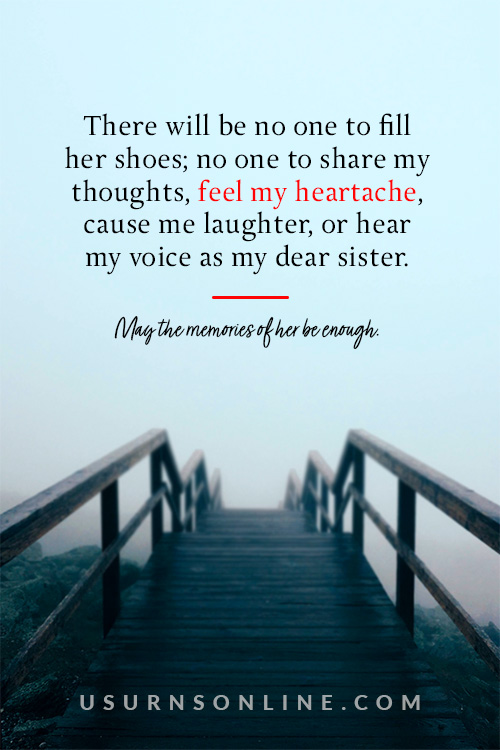 There will be no one to fill her shoes; no one to share my thoughts, feel my heartache, cause me laughter, or hear my voice as my dear sister. May the memories of her be enough.
She was truly my best friend. As her older sister, I always wanted to protect her and be the best sister I could be to the younger, more vulnerable one.
Though I was older, she was my teacher. She was the one who could finish my sentences and pick up on my inner world.
Words for Someone Who Lost Their Sister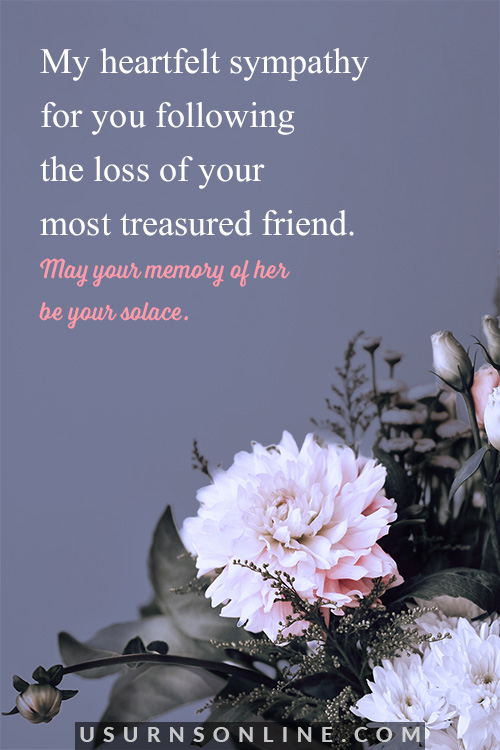 My heartfelt sympathy for you following the loss of your most treasured friend. May your memory of her be your solace.
Your sister lives on in your heart and in your memories of her. May her presence be felt in the most treasured aspects of life.
I know it's hard to imagine ever getting over the loss of your sister. In time, you will realize that just the memory of her will bring you the comfort you need. She is your angel now, so call upon her as you would in years past and know that her blessings come from heaven above.
Related: 101 Condolence Messages To Express Your Sympathy & Support
When Writing a Tribute Is Just Too Much
If you're still struggling to put into words all that your sister meant to you while battling the effects of grief, a professional eulogy writer can help ease the burden and produce something you'll be proud to read.
That's exactly what I do. Visit me at In Tribute Eulogy Services, where you'll find a fast and easy option to personalize the perfect eulogy to honor your sister.
Read next: 100 Best Saying Goodbye Quotes To Someone You Love