A death in the family deals a tough blow. If you were close to the one who passed away – a spouse, parent, or child – you will need time to grieve and heal. You will also need to care for yourself throughout the grief process.
In this article, we address grief & self-care by offering 44 tips for healing, comfort, and peace while you do the difficult work of mourning.
44 Tips for Healing, Comfort, & Peace
If you are a friend reading this to help care for someone close to you who is grieving, these an be helpful tips for you to pass on or with which you can give some assistance.
But note that the grieving person will take their own path, and it may not always agree with what "the experts" say, so be humble and patient in providing your support.
Be there for them, and use these tips if you can, but don't force their grief or their healing process into a what you think it should be. Just be there in whatever way you can.
Grief & Self Care: Health
Our website is supported by our users. We sometimes earn a commission when you click through the affiliate links on our website. See our privacy policy & disclosures for more information.
1. TAKE A BATH
Light some aromatherapy candles, put on some favorite relaxing tunes, pour in the Luxury Lavender bath salts, and soak up some quality relaxation bath therapy.
2. TAKE A NAP
Rest is good for the body, mind, and soul. Everyone needs more sleep; rest is especially important in the wake of stressful life events such as a death in the family. Carve out a daily nap time, and your body (and mind) will thank you for it.
3. WALK OR RUN
Walking and running both have many benefits which I'm sure you've heard many times before. But one important thing during a time of grief is that going on a walk or a jog gets you out of the house, gives you fresh air and sunlight, and changes up your environment.
It can be pretty easy to become stagnant or fall into complacency when dealing with grief, so the simple act of a daily walk is a good way to shake things up, clear your head, and be in a healing, natural, outdoors environment.
4. EXCERCISE
We all know excercise is important, so this is another no-brainer. Excercising is doubly helpful as a form of grief self-care because regular exertion has an immediate positive effect on mood, helps increase serotonin levels, and helps alleviate long-term depression.
5. SAY NO
To people, busyness, laziness, burdensome tasks, junk food. We'll mention fun creature comforts later like a favorite meal or movie, but be careful that you don't make that a way of life.
Practice saying no. People will ask you to do things; you don't want to be a shut-in but you also don't want to be overloaded by well-intentioned friends and family members.
Try not to take on task out of guilt or an urge to fill up your day and avoid dealing with your grief. Slow down and take time to think, read, relax, be healthy.
You know your own tendencies and foibles; if you tend towards laziness, take on a few extra tasks. If you tend towards busyness, clear your schedule so that you have some downtime.
6. EAT HEALTHY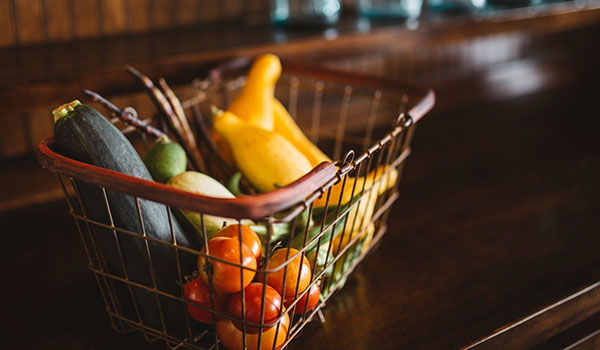 This is important, but remember not to overdo it. You don't want to take on too much only to give up when it all becomes to daunting.
Start small – avoid fast food and junk food, and prepare one simple meal a day at home. Switch to a healthy green drink shake instead of your usual breakfast. Substitute a healthy snack such as veggies and hummus instead of a late night bowl of potato chips.
These small steps will improve your mind and overall health as you continue to work through your grief.
7. EAT WELL
This may sound redundant, but it is important to remember to eat, period. Too often it becomes easy to just let the time go by without ever stopping to care for yourself by providing sustenance.
Make sure you keep wholesome, nourishing meals as a regular part of your day.
8. GO NATURAL
Our lives are full of junk. Chemicals, hormones, and dyes are common in a mind-boggling array of everyday products, from food to makeup to deodorant. Take small steps, one at a time, and learn to simplify your life so you don't feel the need for the quick and easy solution.
Find local grass-fed organics and fresh vegetables; switch to natural mineral makeup; use essential oils instead of chemical-based air fresheners. There are many ways to get more natural!
As you grieve, you can still care for your body and your overall health. Plus, living a strong, healthy life can be a way to honor your loved one, who would want the very best for you.
9. GET A GOOD NIGHT'S SLEEP
Getting a good night's rest is truly axiomatic. There are many benefits to your health and well-being, including:
Reduces stress
Reduces inflammation
Improves heart health
Helps you keep more alert
Improves memory
Reduces depression
Allows the body to repair itself
Grief & Self Care: Healing
10. AROMATHERAPY
You probably already have some aromatherapy candles somewhere in your home, perhaps in a bathroom or tucked away in a drawer. If you don't, here is a great set in several healing scents. Make it a habit in your downtime, perhaps after dinner or just before bed, to turn on some aromatherapy to relieve stress and help you relax.
If you're not sure where to start with aromatherapy, or if you are looking for a quality "healing" sympathy gift for a friend, here are a few choice options:
Read more about how essential oils and aromatherapy can help your grief.
11. WRITE TO YOUR LOVED ONE
This is one of those therapy ideas that sound silly but can be very powerful in addressing grief and healing after the loss of your loved one. Get away from everything and sit down with a journal and write down your thoughts as you would if your loved one was physically present.
Here are some great tips on how to do this, and how it helps.
12. WRITE DOWN TEN THINGS YOU'RE THANKFUL FOR
Pretty self explanatory; the benefit is in teaching yourself to consciously have a heart of thankfulness.
13. WRITE DOWN TEN THINGS YOU MISS ABOUT THEM
Naming the things that you miss about a departed loved one helps you identify your sadness and grief. Identifying your thoughts and emotions is always the first step in working through it in a positive way. Keep in mind that you're not writing down what you miss in order to "get over" it or forget about your loved one, but to remember and honor and miss them in a healthy way.
14. WRITE IN A JOURNAL
The suggestions above provide some great ideas to start your grief journal. Keep it up, and you'll be surprised at the many healing benefits you'll enjoy from journaling.
Here are a few lovely memorial journal options:
15. TALK TO A FRIEND
You'll have friends who want to help, who want to be there for you and listen. When you're ready, talk to a friend about where you are at.
Putting your thoughts and feelings into words, speaking them out loud, and hearing affirmation from a good friend are all positive ways to help process your grief.
16. TALK TO A GRIEF COUNSELOR
Grief counselors can be very helpful when you're not quite sure how to go about grieving. There is never any shame in getting help from a professional; after all, when the plumbing goes out, you call a plumber; when you need a new roof, you call a roofer; when you have health issues, you see a doctor.
Talking to a grief counselor is a great way to get helpful insight, new ideas, and guidance through a very difficult time in your life.
GriefShare groups meet weekly all across the United States and provide a wonderful support with plenty of resources for those who are grieving. This is one of many such organizations that are ready and willing to help you heal after a great loss.
If drugs or alcohol are a major part of your life, you could benefit from wise counsel in this area, too. The folks at Start Your Recovery have made many resources available online for free.
17. TRY SOMETHING NEW
Maybe now is the time to try roasting your own coffee, learn how to do ceramics, or fix your own car instead of taking it in to the mechanic.
Go to the theater or a community concert; get involved as a mentor in a youth program; read a book outside of your typical genre.
18. TAKE UP A HOBBY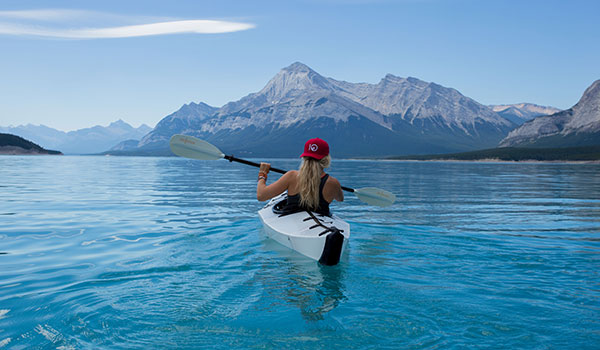 A hobby is a terrific way to try something new while providing a healthy mental distraction. From birdwatching to blogging, from rock climbing to surfing, from kayaking to crafting, there a plenty of options for hobbies that get you thinking and creating in new and fresh ways.
19. GO OUTSIDE
We've mentioned the benefits of exercise; simply being outdoors has its benefits as well. You can go the simple route by sitting on the porch for 15 minutes per day, or you can go all-in by taking up landscape photography or kayaking.
The point is: get outside, get fresh air, take the time to see the outside world and all it has to offer.
20. SAY GOODBYE & LET GO
You'll always have your memories, and you should never let go of those. But there is a time to say goodbye; let go; move on. Not "move on" in the sense of forgetting, but move on by growing and healing in a way that truly honors the life you shared together.
For some, this might mean cleaning out your loved one's room or clothing. It's perfectly fine to save some keepsakes, but it's also ok and can even be quite healing to let go of unnecessary stuff. Or maybe you have their remains from the cremation in a box somewhere.
Maybe it's time to find the perfect urn for them, or actually plan out the scattering or a memorial service. Think about planting a memorial tree.
If you are planning to scatter or bury their remains, you may want to consider a cremation jewelry piece that will hold a small portion of their ashes.
Cremation jewelry is a lovely ring or necklace that holds a tiny "keepsake" portion of remains. This is a great way to hold on to the love and memories that you shared, while still saying goodbye and "letting go" in a healthy way by allowing the final disposition to take place by burial or scattering.
Grief & Self Care: Comfort
21. ESCAPE INTO A GOOD BOOK
For avid readers, there are few things more comforting than escaping into a good book. Revisit an old favorite or discover something new. Here are a few recommendations:
22. WATCH A FAVORITE MOVIE
You have your favorites; everybody does. Here are a few brilliant escapist films that tend to show up on a lot of "all time personal favorites" lists:
If you're reading this list on behalf of a grieving friend, these movies can make a nice comfort gift. Here is a helpful list of movies about death, dying, and grief.
Related: 12 Amazing(ly Clean) Movies You've Probably Never Seen
23. LAUGH
Humor can be a wonderful source of healing, relief, and even joy in the midst of difficulties. Turn to some go-to classics that you know will bring a smile, such as a favorite comedy film, TV show, book, comic strip, blog, or YouTube channel. Or browse around and find something new to make yourself laugh. Also, ask for recommendations from friends who know your sense of humor.
Here are a few classic starter suggestions:
24. COOK A FAVORITE MEAL
This is another one that is perfect for everyone in general, but the details will be suited to tastes. Putting the time and effort into getting the groceries, preparing the ingredients, cooking, and sitting down to enjoy a favorite meal can be very therapeutic.
Cook a favorite dish that you and your loved one enjoyed, in their honor. Cook with a friend. Cook for a friend. I think you'll find that kitchen therapy can be very rewarding.
25. TREAT YOURSELF TO A MANICURE
Sometimes, self-care calls for a classic pampering. Just go out and do it. Invite a close friend and go out to eat afterwards.
26. GO OUT WITH FRIENDS AND ENJOY YOURSELF
Speaking of going out with friends, even though being around other people may be the last thing you want, eventually or on occasion a fun group of friends and a night on the town can be just the thing. Consider it when the time feels right.
27. LET YOUR FRIENDS OR FAMILY TAKE CARE OF YOU
If you have friends and family near, they'll want to take care of you. Let them. Let them make mistakes – everyone will either be too sensitive or not sensitive enough; it's tough to hit it just right. Let them do their thing, and feel the healing comfort of knowing that you have people who love you.
28. GO SHOPPING
You'll still need clothes, you'll still need to eat, you'll still have that hobby or project or new color scheme to try out. With all of these, be careful not to overindulge, but shopping can be a good way to get out and about, and interact with the wider world.
29. GET SOMETHING BEAUTIFUL
Treat yourself to something beautiful. It could be a nice dress or some lovely new wall art (see Shopping, above). Or maybe you need something beautiful that will honor the memory of your loved one. Some premium sterling silver memorial jewelry could be just the ticket, or perhaps something a little more affordable.
Perhaps you want a gorgeous, hand-crafted ceramic art urn for your loved one, or some fine art photography for yourself. Celebrating the beauty of life can be done in many ways, and you can allow yourself something beautiful that fits within your budget, whether it's an inexpensive necklace or a $2,000 original painting.
30. GET A HOT TUB
Hot tubs can be surprisingly affordable. You can get a membership at a gym or spa, of course, but then you don't have much privacy. Inflatable hot tubs are small, easy to use, and can be a reasonable splurge. There are plenty of benefits to hot water therapy. From Swim University, benefits can include:
Improved sleep
Reduced stress & anxiety
Reduced arthritic and/or chronic pain
Lowered blood sugar
Lowered blood pressure
Healthier, younger looking skin
Decreased migraine/tension headaches
Check out inflatable hot tubs here. Full disclosure: we got one, and it works great – easy to set up, easy to take care of.
31. GET A MASSAGE
Another classic pampering choice, but with additional health benefits. These can include help with:
Anxiety
Digestive disorders
Fibromyalgia
Headaches
Insomnia related to stress
Myofascial pain syndrome
Soft tissue strains or injuries
Sports injuries
Temporomandibular joint pain
And of course, a massage can provide a sense of comfort, stress reduction, and relaxation. If you're not sure you can afford a professional masseuse, an low-cost and multi-use DIY option is this Neck Pillow Massager with Heat Relief.
32. GET A PET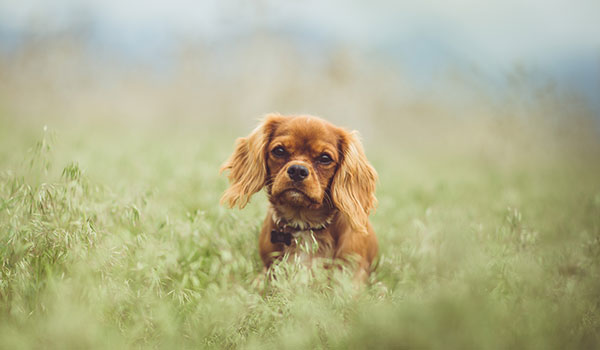 Pet therapy is a real thing. It's been long documented that pets aid in reducing stress, anxiety, and depression. You can experience this by simply getting a pet, or you can go in for actual guided pet therapy, which is more involved and costly but yields more direct and impactful results, especially if you are dealing with a deep depression alongside your grief.
33. CREATE A MEMORIAL
Taking the time and effort to create a memorial for your loved one can be a healing activity. In our experience with selling cremation urns, we've found that very often people will put off getting the "actual" urn for a variety of reasons. These can include busyness, going through the grieving process, waiting for family members, etc. But in our conversations with many family members, there is a sense of peace and rightness in finding just the right cremation urn memorial for their loved one.
This can be a funeral urn with a gorgeous deer in a woodlands scene for the avid hunting enthusiast; a Walleye fishing art memorial for the dedicated fisherman (or Trout, or Salmon); a stunning Lighthouse coastal inlay for the couple who enjoyed lighthouse touring. There are memorials for people who loved Butterflies, people who adored Dragons, or Christian Cross urns for a faith-based tribute.
Also, your memorial doesn't have to be an urn. Your memorial can be a Personalized In Loving Memory Bird Feeder, or a special jewelry piece you wear in their honor. It can be an art piece you create, a song you compose, a tree you plant, a garden, ceramics, even a special garden stone.
Grief & Self Care: Peace of Mind
34. DECLUTTER
The time, energy, and sense of freedom that comes with decluttering is positive and healing. Here are eight reasons why decluttering is good for your health:
Clears your mind
Encourages physical activity
Decreases stress
Increases your overall productivity
Motivates you to organize other areas of your life
Can help your allergies
It's therapeutic
Decluttering also makes you happier
35. REDECORATE
Some people love to redecorate. It can be a low-cost activity of simply rearranging furniture, pulling out decor items from the garage and putting them up, getting rid of a few old items, and creating your own crafty decor pieces. Redecorating can also be a fun excuse to get out and go shopping, change things up, and get a new perspective in your everyday life.
36. GARDEN
You probably have already heard of the healing powers of gardening. Here are a few additional reasons to take up this hobby, as it:
Provides a sense of responsibility
Allows you to be a nurturer
Keeps you connected to living things
Helps you relax
Releases happy hormones
Reminds you of the cycle of life
Is easy, and can be taken slowly
37. MAKE A SIMPLE TO-DO LIST AND ACTUALLY DO IT
Start small. Today, I will get the laundry done and go grocery shopping. As you move along through your grieving process, add a few more things to your list. Make them simple and doable, and break them down into actionable steps.
This means instead of, say, "Do taxes" (which sounds so daunting!), write down the steps within that entire activity: 1) Get w2s, 2) Gather receipts for deductibles, 3) Download tax program, etc.
These are steps you can actually accomplish in 2-15 minutes. Breaking tasks down like this helps you with actually getting things done.
Furthermore, wouldn't you know, the physical activity of checking things off a list is actually therapeutic.
38. TURN OFF THE DISTRACTIONS FOR A DAY
Get away from it all – the texts and notifications, the urgent work emails, the blaring TV or radio. Take a hike, read a book, people-watch at the park.
39. GO ON A WEEKEND GETAWAY
Even better, treat yourself to an entire weekend away from it all. This is a great opportunity to see new places and do something different and fresh. You can also use the away time to journal, read, or learn about a new hobby. Spend some time outdoors, do some shopping, enjoy a massage or hot tub soak.
A weekend away might be the way to clear your mind, start some new habits, create those checklists so you can check things off, and get a fresh perspective on yourself and your grief.
40. VOLUNTEER IN THE COMMUNITY
Become a buddy. Help out in a classroom. Go to a local work or cleanup day. Start a community garden. There are lots of ways to get involved in your local community, and in so doing, meet great new people, gain new experiences, and contribute to the welfare of your city.
41. ENGAGE WITH NEW IDEAS
Read a self-help book, or a book outside of your normal interest niche. Watch a challenging documentary, subscribe to an interesting YouTube channel, take a college class or a short seminar offered in the community.
Most of all, engaging with new ideas will help clear and focus your mind, providing peace and a sense of healing.
42. PRAY
There's more to this world than meets the human eye. There are some very good reasons to believe that God exists, and very good reasons to believe that God hears our prayers.
Prayer is a way to acknowledge that we need help, and it is most often in our greatest need that we find a great Giver. In the words of the classic hymn based on Psalm 23,
My Shepherd, you supply my need,
most holy is your name;
in pastures fresh you make me feed,
beside the living stream.
43. GIVE
It's never the miser who lives the life of freedom and joy, is it? It's the person who is content with what they have; the one who is ready to give. Here's a fascinating modern example of this:
Consider giving to those who have less than you. If you're not already involved with giving to a local shelter, food bank, or community program, Compassion International is one of our favorite organizations.
You can "sponsor" a child for as little as $30 per month, and you can also make one-time gifts to sponsor things such as emergency food and water, food for a mother and child, cooking classes, goat or chickens to help families sustain themselves, and much more.
44. SERVE
Lastly, and perhaps the most rewarding of all, serve. Even if you don't have extra funds to give away (especially after the funeral expenses), you can still find ways to give with your time and expertise. Volunteer at a local Habitat for Humanity project, a "family camp" for families with special needs, at the Red Cross, or local organizations such as homeless shelters, soup kitchens, and more.