Last Updated on March 23, 2017
There are many advantages to selecting and even purchasing your cremation urn ahead of time. This is a smart step in the process of planning and preparing for your eventual funeral. Pre-planning allows you the opportunity to infuse the occasion with your personality and preferences, while at the same time saving your surviving relatives stress when finalizing the funeral.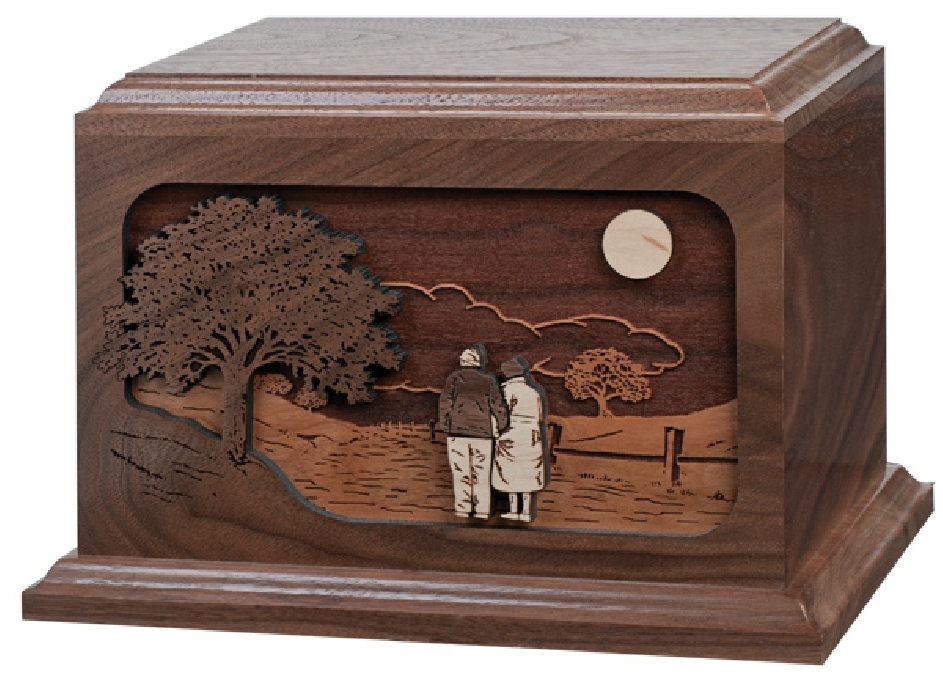 All you need to do…
Shop for the perfect cremation urn, decide whether you would like an inscription (see below), order it with free ground shipping, store it in a closet, and put a note about it in your final arrangements folder or some other readily identifiable and accessible place. Simple! You get the memorial you truly want, plus you save your family stress later on.
Benefits of buying a cremation urn in advance
Here are some of the benefits of getting a head start on this, along with some tips for personalization options.
Peace of mind knowing your resting place has been finalized
You get the exact urn you want
You can choose the inscription or personalization you want
You save your loved ones from additional stress
No need to pay expedited shipping fees
No chance of delay-causing shipping mishaps
Inscriptions when buying an urn ahead of time
The trickiest part is deciding whether you would like an inscription in advance, arrange to have a family member take care of it after you pass away, or forego an inscription entirely. Here are some options available to you and a few tips:
1. No inscription
Keeps it simple
Shifts focus to urn design or an accompanying portrait, etc
A name plate, plaque, or memorial stone can always be purchased later
2. Inscription added after death
Traditional and accurate
Laser engraving can often be done locally by a trophy or jewelry shop
A name plate can be ordered online and expedited at reasonable cost
Many funeral homes can easily do this for you
3. Inscription in advance
Everything is done – no last-minute engraving
Everything is paid for
No focus on date of death
Your choice of text and layout
Common inscription ideas
Name & favorite quote
Name & brief epitaph ("Devoted Husband and Father" etc)
Name and military service details
Name only
Poem
Bible verse
Popular urn designs
Here are some of our popular designs which are treasured family heirlooms. We have many, many more designs available here.
The Gallantry
Deer with Inlay Art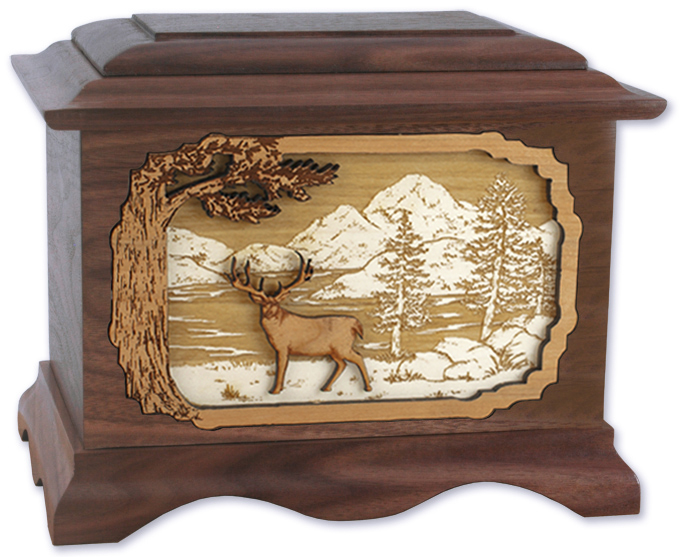 Dragonfly Ceramic Urn
Cedar Wood Urn
Soulmates Urn