We've created an informative, helpful funeral planning checklist. It's free, and it's printable.
Actually, we created two. One for simplicity and ease of use, and another to provide a comprehensive go-to trove of information, should you ever need it.
Our goal is to help you know and understand your options as you arrange the funeral and other services.
First, we have the simple checklist. (Click or tap here to jump there.)
This first checklist guides you through the most common decision and gives you a good overview of what to expect as you're meeting with the funeral director, minister, and others.
For each topic the checklist mentions, we've included links to articles that go into much greater detail.
Second, we've written a much more detailed checklist. (Further down the page; click or tap here to jump to it.)
In the longer list there is quite a bit more information to go through. But it's worth it! You'll find guidance on just about every type of arrangement, choice, and option as you craft a beautiful memorial service to honor your loved one.
Ready? Let's jump into the short (but helpful!) checklist.
Simple Funeral Planning Checklist
Here is a printable 2-page version of our Simple Funeral Planning Checklist. Read on to find additional resources for each topic.
1. Get Help
2. Choose Disposition Method
3. Select Service Type(s)
4. Personalize the Service
5. Choose Final Resting Place
The biggest decision most people will make about disposition is whether to choose burial or cremation. Here are some tips on deciding which is right for you.
6. Arrange Payment
Cash. Keep in mind some funeral homes do not accept cash. However, the funeral home will take a money order or cashier's check.
Credit Card. You can pay with one card or split it up between different credit cards.
Check. Most funeral homes will accept a check, but they may not let you schedule the funeral until the check clears.
Life Insurance. The beneficiary would sign an assignment form at the funeral home. This form will allow payment of the settlement to go directly to the funeral home. The insurance company will pay the beneficiary the leftover money directly to them.
Detailed Funeral Planning Checklist
Now that you know the basic features and choices you'll need to make when planning a funeral, let's get into more detail. Click here for the printable version.
Who Will Be Involved?
The Funeral Home
Choose the best funeral home for your needs. It doesn't have to be the same funeral home as the cemetery or crematorium, and you can shop around and compare prices.
Ask a friend to come along with you for support.
Make sure to take a form of payment with you: cash, credit card, life insurance, or a personal check.
The Cemetery
The cemetery sexton will take you out to the cemetery and show you around so you can choose the grave you want for your loved one.
You will purchase a gravesite and pay the open and closing charges.
If you already own a gravesite, take your deed with you. The only fee you will pay for is the open and closing fees.
The Officiant
The funeral officiant can be your church pastor, the funeral director, a friend, or a family member.
Don't forget the honorarium.
If you are using the church building/sanctuary for the service, the funeral director will help coordinate that for you.
The Venue
The funeral home is the ideal venue for viewing/visitation, funeral, committal, and (sometimes) reception.
You may also consider having a viewing/visitation at home, or even a home burial.
Your church may be a good option for the funeral or memorial service and reception.
Other venues might include a community center, event center, large home of a family member or friend, and so on.
Family and Friends to Help Delegate Tasks
Accept help from people that offer it. Or, if no one offers to help, ask someone to give you a hand. These tasks include:
Caterer or Restaurant
If you want to host a reception following the funeral, you can hire a caterer or reserve enough tables at a local restaurant.
Florist
You will want to order the casket spray and perhaps two standing sprays for each end of the casket.
Musician(s)
If you are going to have an organist or soloist, you will need to arrange this. Don't forget the honorarium.
Honor Guard
If your loved one is a veteran, the funeral director will arrange for the honor guard to be part of the service.
Related: What Age Should You Plan Your Own Funeral?
What Will Happen to the Body?
The deceased is picked up from the place of death.
The corpse will be placed in a climate-controlled facility. This facility is either the crematorium or funeral home.
Decide if you will have a viewing and/or funeral with the body and casket present.
Plan for a funeral procession, if needed.
They will be buried or cremated.
Cremated remains can be scattered, buried, kept at home, placed in your garden, or even placed in a reef. Here are more details about these options.
What Type(s) of Services Will Be Scheduled?
You can choose from several different types of services, including:
You'll also want to consider all the factors that will affect each event, such as:
Will the body be present?
Service before or after cremation?
At the funeral home or at church? Or elsewhere?
Burial (i.e., committal) service to follow?
Family only, or public?
Reception to follow? Catered or potluck, same or different location?
Lastly, consider what decorations, accents, and accessories will be needed:
Reception décor, table centerpieces, candles
Tables and chairs
Food service, plates, utensils, napkins, etc.
How Will the Memorial Honor Your Loved One?
The memorial or funeral service should be centered around your loved one. Here are some suggestions to make it extra personal.
Make a DVD or slideshow tribute
Eulogy – This is the time to say all of the "good" things you can think of
Play their favorite music
Sing their favorite hymns
Have pictures of your loved one positioned around the room; make picture boards
Place items from their favorite hobby in the chapel. An example would be fishing paraphernalia, knitting supplies, or whatever their interest may have been
There are many ways to memorialize your loved one during the service and after the service. Talk to your funeral director about programs or ideas the funeral home may offer.
Related: How Long Are Funeral Services?
What Will Be the Final Resting Place?
With the choice of burial, green burial, and cremation, there are many options for a final resting place.
How Will You Pay for It All?
Paying for a funeral or memorial service can be overwhelming and can put a financial strain on a family. The ideal situation would be that your loved one had pre-paid funeral plan. But, if they don't, here are some options.
Ask your family to pitch in.
The deceased's life insurance policy – if they had one.
Some people have burial insurance, which will cover the costs of a funeral.
Credit card – You can use more than one credit card.
Savings
Bank loan
Apply to the county or state indigent fund. The funeral home will help you with the paperwork.
Planning a funeral is draining, both emotionally and financially. The best option is to plan ahead if at all possible. It's not always an easy subject to broach, but it is essential to have finances set aside. Death is a certainty; plan accordingly.
Read Next: The Complete Funeral Planning Guide
Pin It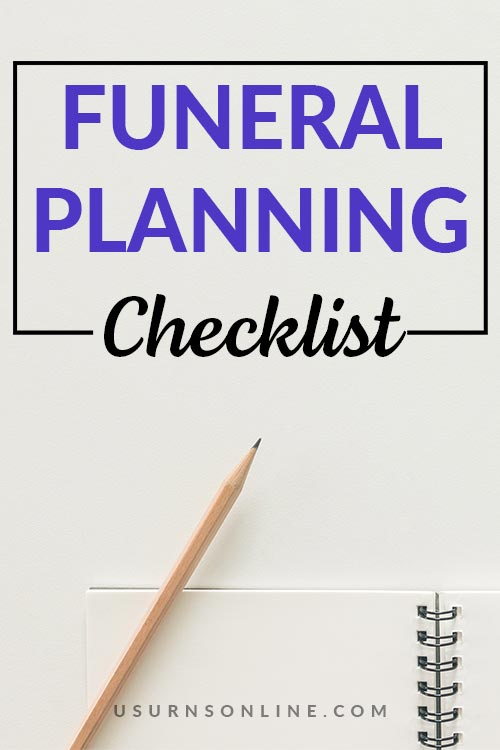 Karen Roldan has been in the funeral industry since 2006, and a licensed funeral director and embalmer since 2008. She is currently licensed in the states of Indiana and Pennsylvania.
She attended Worsham College of Mortuary Science in Wheeling, IL, and graduated with an associate degree in Mortuary Science.
Karen enjoys wring about the funeral industry because her passion is helping families in their deepest time of need. She feels being a funeral director is a calling and she is proud to fulfill this role.
Karen is a wife and the mother of four sons. She, her husband and their youngest son call Pennsylvania home.