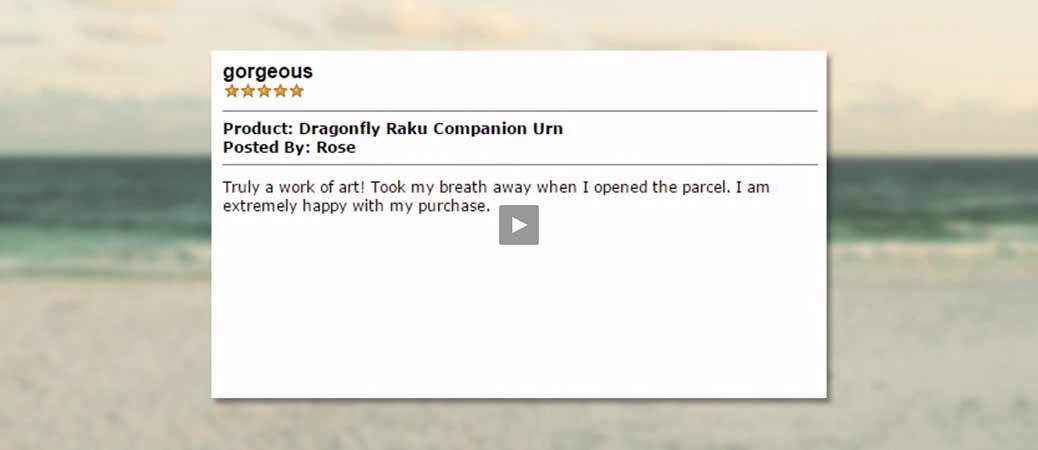 Last Updated on October 24, 2016
Choosing a cremation urn as an heirloom memorial can be a daunting task. You can see and feel the urns at the funeral home, but sometimes you may want something different, or perhaps you would like to see if there is a lower price elsewhere, so you choose to shop online. But ordering a cremation urn online has its own difficutlies: you can't handle the item, pictures only show you so much, and the company selling the urn is someone you've never heard of before.
Before you go with a cheap knockoff urn at a name brand online retailer, there are other options. You can search out the memorial you really want, then, when you find it:
Check out customer reviews of the item
Check out customer testimonials throughout the company's website
Call the company and see how they treat you
At Urns Northwest, we love to personally help our customers by answering the phone: 877-900-5309, Monday-Friday 8:00-5:00 PST. Sometimes we're on the line so please leave a message if we don't answer right away! We know that talking with a real person who can answer your questions will help you have confidence during an emotional time, so our goal is always to be here to help.
Most of our popular products have a handful of customer reviews, so check those out when browsing our cremation urn selection. You can also see a selection of customer testimonials dating back to 2001 by clicking here.
Lastly, here's a selection of some of our recent favorite customer testimonials, shown alongside the product the customer purchased:
As always, if you have any questions feel free to contact us and we'll do our best to assist.
(Visited 248 times, 1 visits today)